What are Christian Devotions?
If you are a new Christian or a Christian looking to grow deeper in your spiritual life, you may have heard about Christian devotions.  So, what are devotions?  What do people mean when they ask you if you have daily devotions?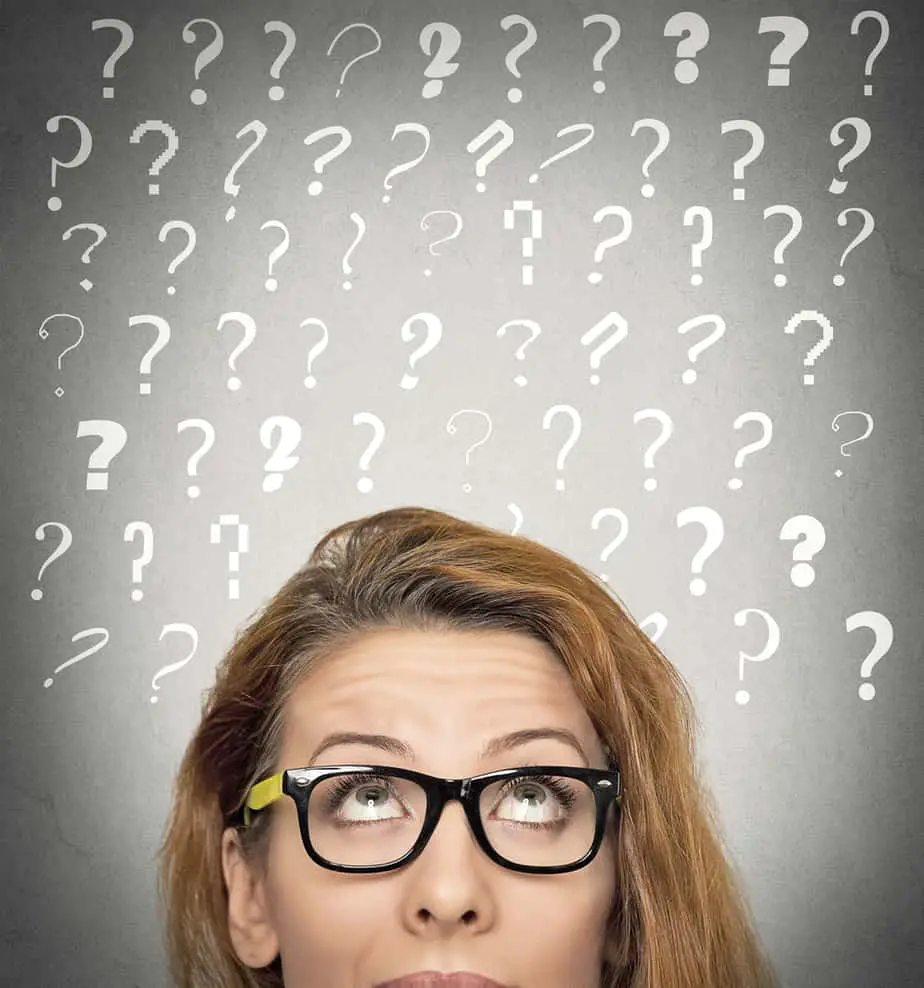 For new Christians, sometimes all of the insider "church-speak" and special "church-language" can be confusing.  Let me sort out for you what Christians mean when they say "devotions."
What Does "Devotion" Mean?
When we are passionately dedicated and loyal to someone or something, it is called devotion.  We can be devoted to God, to football, or to a television show. 
We can be devoted to our children or to our job.  Usually, when we are devoted to something, we spent significant time and energy focused on that person or thing.
What are we devoted to?  We must carefully examine what causes, people, or things to whom we give our hearts.  Devotion that draws us away from God is idolatry.
If we are devoted to our jobs, but neglect our family – we pay a price.  If we are devoted to watching a television show or a particular sports team, but never seem to have the time to study the Bible – then our devotion is in the wrong place.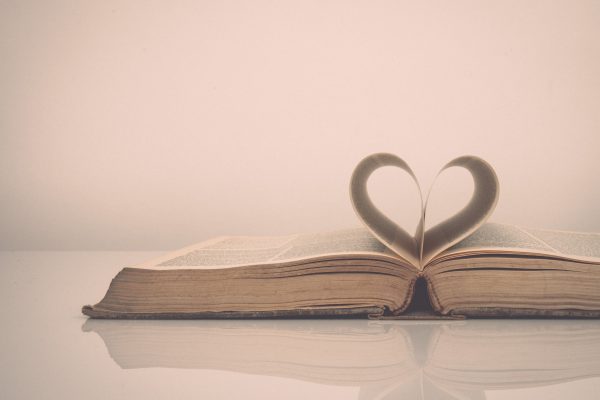 "But we will devote ourselves to prayer and to the ministry of the word."  – Acts 6:4
What are Devotions?
Devotion is also understood to be religious passion, private prayer, private worship, or another spiritual discipline. We are showing devotion to God when we desire to spend time with Him. 
When we devote our time, energy, and passion to praying and studying to be more like Jesus – we are demonstrating an act of devotion.
What are Daily Devotions?
Devotions can be understood to be a time set aside to devote oneself to pray, Bible study, or private worship of God. 
Different Christians have different names for this time.  Some Christians call this time Bible study, Quiet Time, Daily Watch, Sacred Time, or an appointment with God.  
All these names point us to the essential purpose of this vital time to grow closer to God.
"You have to plan it [your devotion to God] every day. And, the best time to plan it is before your day begins. If you don't plan it, your day will plan you. And so, I make a disciplined life of the study of the scriptures, reading the word every day." – Ravi Zacharias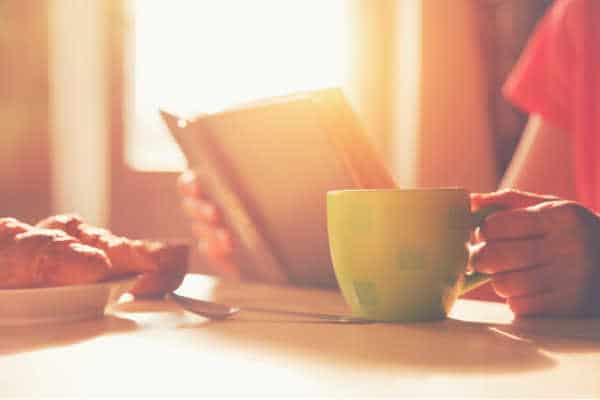 Devotions can also refer to a type of reading called a devotional.  Devotionals are books made up of daily readings containing Christian testimony or teaching along with a Bible verse.
They function like mini-lessons or sermons to focus on for each day. These daily devotionals are valuable tools for the growing Christian.
Related Reading: How Long Does My Quiet Time Need to Be?
Then, press on and continue to grow with the reading of God's word through Bible study.  God will equip you!
7 Classic Devotional Books for Beginners
There are many different Christian devotional books out there. Below are some from authors whose works have stood the test of time. Any of these devotional books would make a great choice to start a devotional habit!
#1 Streams in the Desert – L.B. Cowman (My current favorite!)
#2 My Utmost for His Highest – Oswald Chambers
#3 Morning & Evening – Charles Spurgeon
#4 Abide in Christ – Andrew Murray
#5 A Long Obedience in the Same Direction – Eugene Peterson
#6 Devotional Classics – Richard J. Foster & James Bryan Smith, eds.
#7 A Year with C.S. Lewis: Daily Readings from His Classic Works – C.S. Lewis
How to Do Devotions
The easiest way to figure out how to do devotions is to buy a devotional book. Remember you want to set a habit for spending time with God.
If you don't feel equipped to study the Bible, reading devotional books is a great way to get off to a great start and being equipping yourself with biblical teaching. Sometimes, devotionals are a great way for even mature Christians to add freshness to their daily Bible study.
Just as we gather in community to study the Bible with fellow Christians, so too can devotionals aid in our understanding of God's plan in our lives. Reading the writings of wise Christians before us like Oswald Chambers and Charles Spurgeon allow us to continue to be inspired by their walks with Christ.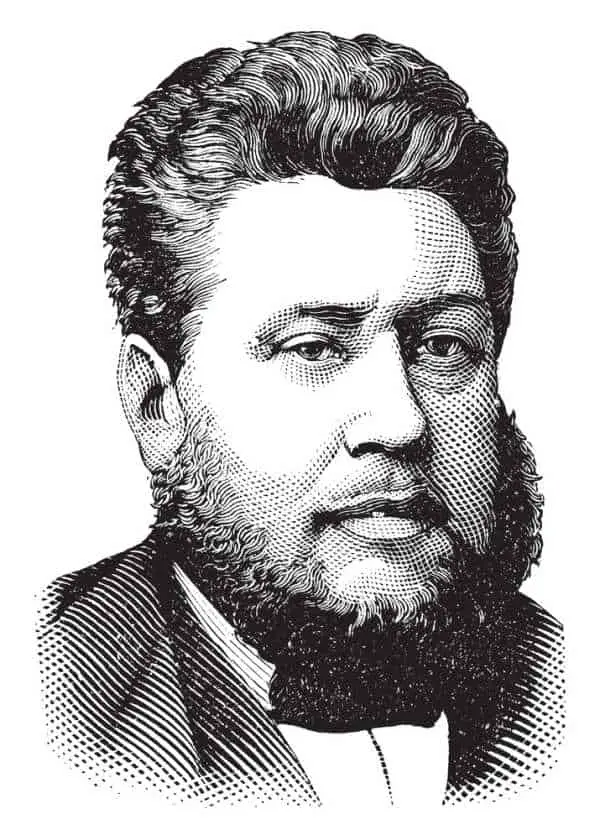 Devotions vs Bible Study
However, we must grow past simply reading devotionals to studying the Word of God.  Bible study can be intimating to the new believer and even to some of the established believers. 
As believers, we must press on in courage and learn how to study the word so that we can be transformed by the Bible.
Devotions are advice from other Christians about being a Christian, but in the Bible, we get to read the words that are inspired by God.  When we study what others say about the Bible, we can be lead astray.  We need to study the scriptures for ourselves to confirm those teachings.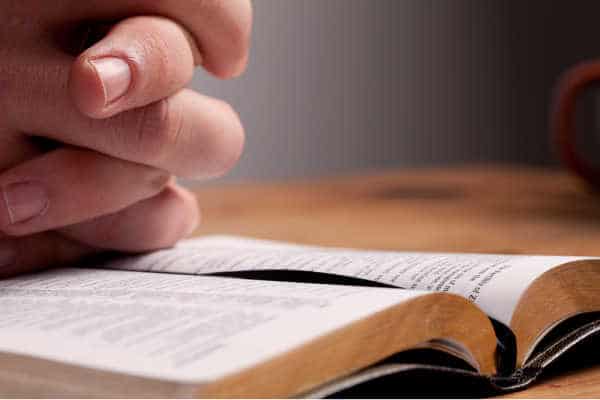 It is perfectly okay and good to start a daily quiet time practice using devotions.  Start first with the habit of spending time daily with God.  Cultivate and firmly establish that habit.
"And he gave the apostles, the prophets, the evangelists, the shepherds and teachers, to equip the saints for the work of ministry, for building up the body of Christ, until we all attain to the unity of the faith and of the knowledge of the Son of God, to mature manhood, to the measure of the stature of the fullness of Christ, so that we may no longer be children, tossed to and fro by the waves and carried about by every wind of doctrine, by human cunning, by craftiness in deceitful schemes. Rather, speaking the truth in love, we are to grow up in every way into him who is the head, into Christ." Ephesians 4:11-15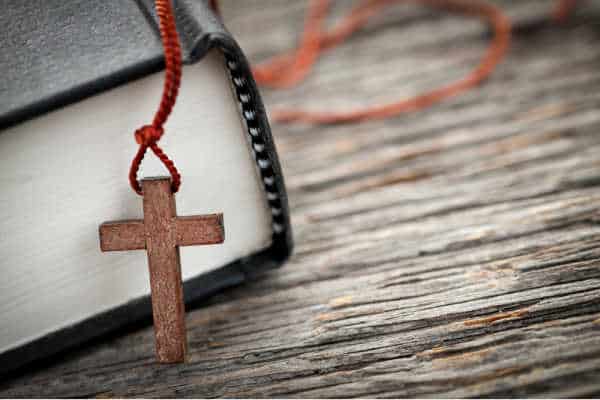 Purpose of Daily Devotional Time
The purpose of daily devotional time is to grow closer to God.  We don't study to earn favor with God.  We don't study as a burden or an obligation.
We study to provide a foundation for our faith.  We study to find guidance, hope, and courage.  We study because we want to have our minds and hearts transformed to be like Jesus.
Now that you know the meaning of devotions, make a plan to get started. Order a devotional, set your alarm, and make a plan to spend time with Jesus.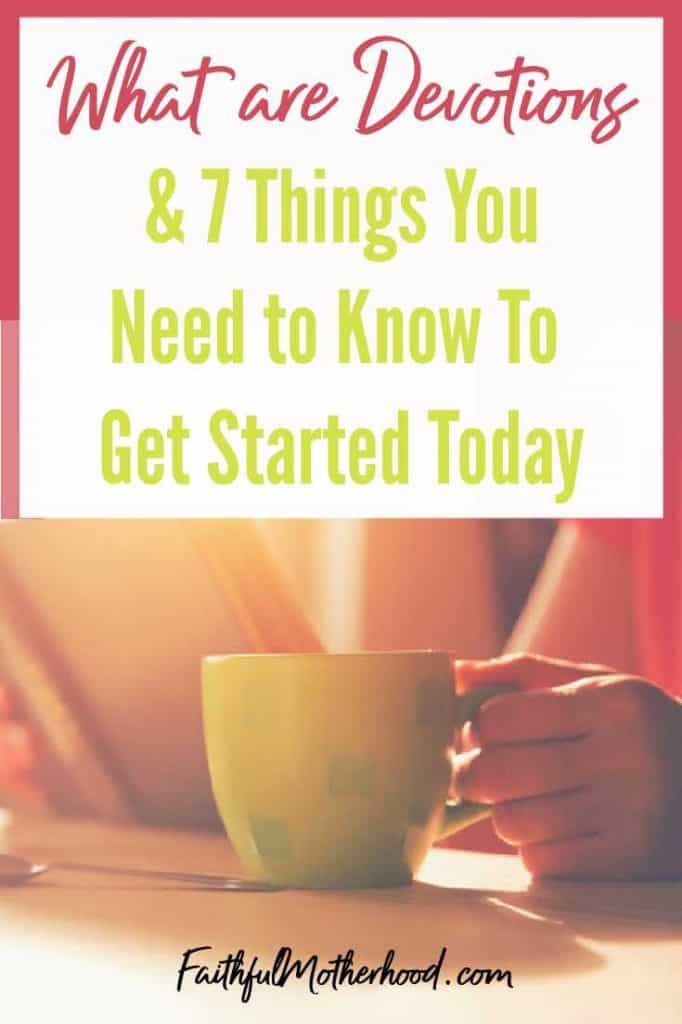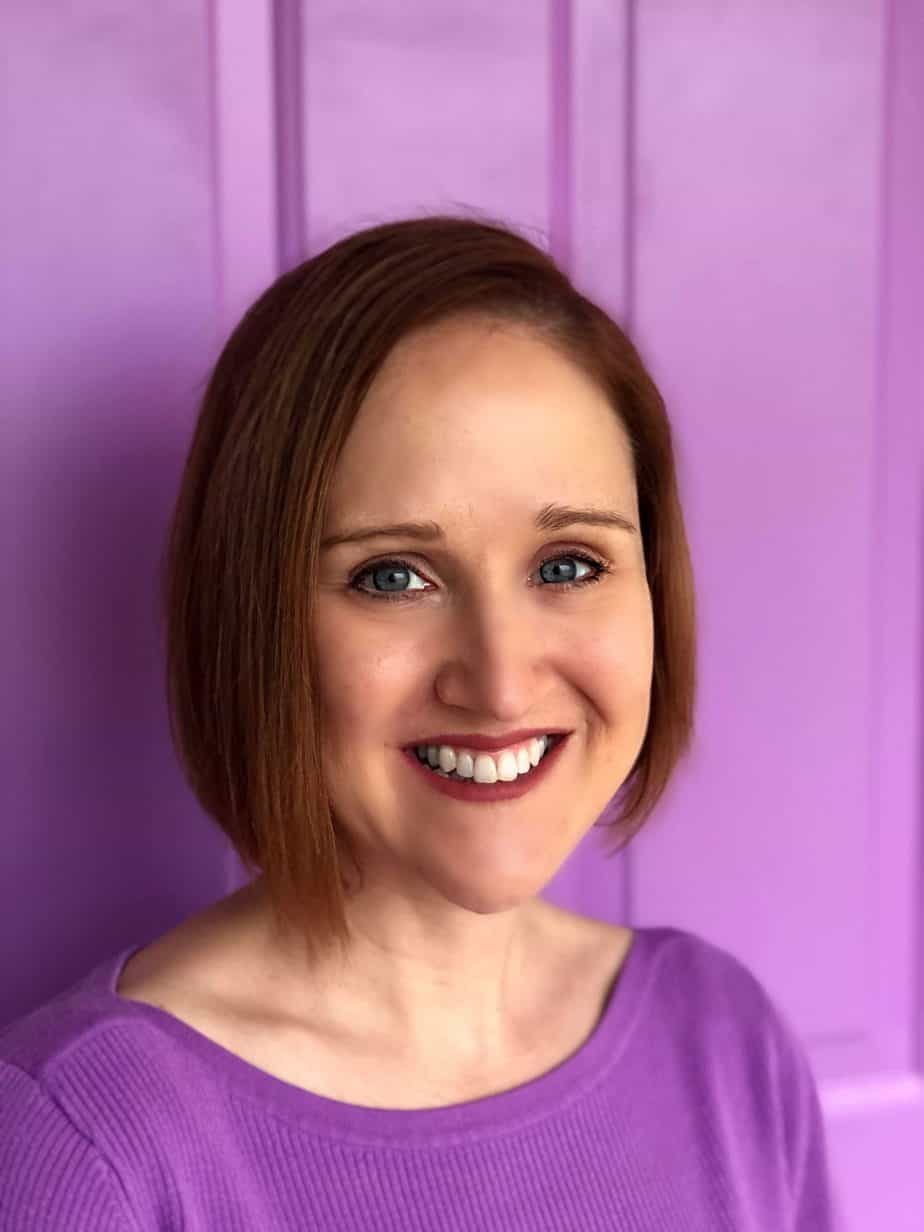 The voice behind FaithfulMotherhood.com is Jyn.  She is a veteran homeschool mom of three. More than just a pastor's wife, she holds a Master of Divinity degree and has served in church leadership for over 20 years.  Her passion is equipping parents to live out their calling as the number one faith influencer for their children. She longs to see moms empowered by God's Word and transferring that love to their children through daily Bible study and family devotions.