The quest to banish lukewarm Christianity is a passion of mine.  How can overcoming Bible study excuses and barriers to Bible study have a major faith impact? Read on to discover how to change your life and your family's faith.
One of my chief concerns is how to disciple my children so that their faith surpasses mine!  Plus, I want to raise them to be passionate followers of Christ who stay on the right path. 
There is something that we can do four times a week that can make this kind of profound impact on their lives, our lives, and the lives of our brothers and sister in Christ. 
What is that? We can make an impact with 4 times a week or more of Bible study.  The research is convicting.  You can read more in part 1 of this series here.
Now that you read part 1 in our series, I have a question for you.  Are you burdened with what we need to do to make a difference with that knowledge?
If this one practice has such a profound impact, what are the excuses & barriers that Christians say stand in their way? What do we need to do to get Christians to make an impact with 4 times a week of Bible time? 
The same research study that laid out the case for this impact also asked the vital questions about why people are NOT doing it and what we can do to help them. 
I am sharing some of those valuable points with you below and fleshing them out.  You can read the study for yourself here.
Overcome Bible Study Excuses
to make an Impact with 4 times a Week:
Bible Study Excuses – Too Busy/Not Enough Time:
Lots of respondents reported that they too busy and did not have enough time.  Busyness is one of the best tools that the Devil uses in our culture. 
We are so busy running around or consumed by technology that we are not building deep relationships with one another or with God.  We have to learn to say no to the technology that we are all addicted too. 
I am in the same boat, too much time on Pinterest and Facebook.  (Although you can never spend too much time on FaithfulMotherhood. Just saying.) My life is busy; I get it. 
But can you carve out fifteen minutes?  If so, Katie Orr does a great series of 15 minute Bible studies, precisely because she wants to make it easy for Christian women to get in the Word. Check out her stuff here.
Overcome Bible Study Excuses – Priorities:
It wasn't a priority that was frequently mentioned as well. Reading this study convicted me personally that regular Bible reading wasn't a luxury or an ideal, but a necessity. 
We need to share the profound impact that this practice can have on our personal faith life. If we are frustrated with our walk and want to become more like Jesus, we do that by studying God's word. 
The motto at our house is: "Do that which must be done, FIRST."  Like can get crazy and our plans go out the window. The wise do the things that are the most important first before their day gets hijacked. 
Spend 15 minutes first thing in the morning & get it done.  You will be prepared for your day & transform your life.  It will be worth it! You can read my post about how to have a quiet time with kids here.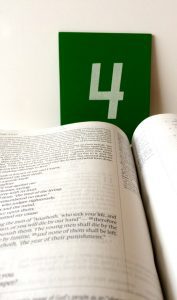 Conquer Bible Study Barriers to make an impact with 4 times a week –
Overcome Bible Study Excuses – Choose Your Heart Orientation
Is your orientation to run to God or from God when you are experiencing challenges or difficulties in life?  Far too many people, run from God and consequently, from His Word. 
If you don't know how to find the comfort and answers to the challenges that you face, it makes it easier to turn away from the mass of pages that blur together.
Christians need to be equipped with where to go to find scriptures & Christian writings that guide them through their anger, their struggle with unanswered prayers, and the big questions with which that they are wrestling.
Overcome Bible Study Excuses and Barriers – Lack of Accountability
The isolation of our culture has influenced how we interact with one another at church.  We don't like other people telling us what to do.  We don't want others to see behind our façade and see that we don't have it all together either. 
More transparency would have such a powerful impact on all members of the Church.  We need to ask one another how frequently they (and we) are studying the Bible. 
Encouragement is a powerful motivator to keep doing good.  We need to share the results of this study with others.
There are lots of uncomfortable areas where we could challenge one another: how we spend our money, the television shows we watch, the amount of time we spend on FaceBook, our political beliefs, what kind of activities we are involved in, etc. 
It seems that challenging and encouraging one another to read the Bible is relatively easy compared to these others.  There are so many issues that divide Christians today; Bible reading is one issue on which we should all be able to agree.
Overcome Bible Study Excuses & Barriers by Getting Started with a Plan
Inertia is hard.  It is easier to change direction than to get going in the first place.  A new habit takes time & intention.
"A nail is driven out by another nail;

habit is overcome by habit."

– Erasmus
If we are trying to diet, it is so much easier if there are healthy foods for us to eat quickly at hand.  We want to make new habits and new choices easy.  Having a plan helps us to get over the inertia and spend our energy on the actual studying. 
There are so many diverse types of Bible studies out there and on so many studies on different topics.  Get started right away by downloading Bible studies right to your Kindle.
If nothing else, start today in Mark.  Read the whole book of Mark.  Let it make an impact with 4 times a week of study! Then on Sunday, ask your pastor for suggestions.
Overcome the Barriers and Bible Study Excuses – Lack of Understanding/Interpreting
Never underestimate the power of a good, solid study Bible.  I love the ones that give a thorough outline for each book and notes at the bottom that explain some of the verses below. 
Even if you are no longer a "student" – don't be afraid to get started with a student study Bible.  Give yourself grace.  You will never be an expert on the Bible and know all that there is about it.
I have a seminary degree. and a couple of decades of ministry experience, yet each week I am making a new connection and discovery in God's word.  This is the blessing of God's word.
God's word can speak to you about every stage of life and everything you are going through.  Every day there is a new word that God wants to speak to you.
It is worth studying and understanding.  Ask your questions, the Bible is God's, and He can handle the questions. 
A Bible study curriculum is the best place to start as you learn the different techniques and ways to do Bible Study.  Eventually, you can learn how to use a Bible Dictionary, a Concordance, and even Commentaries.  We are all learners when it comes to the Bible.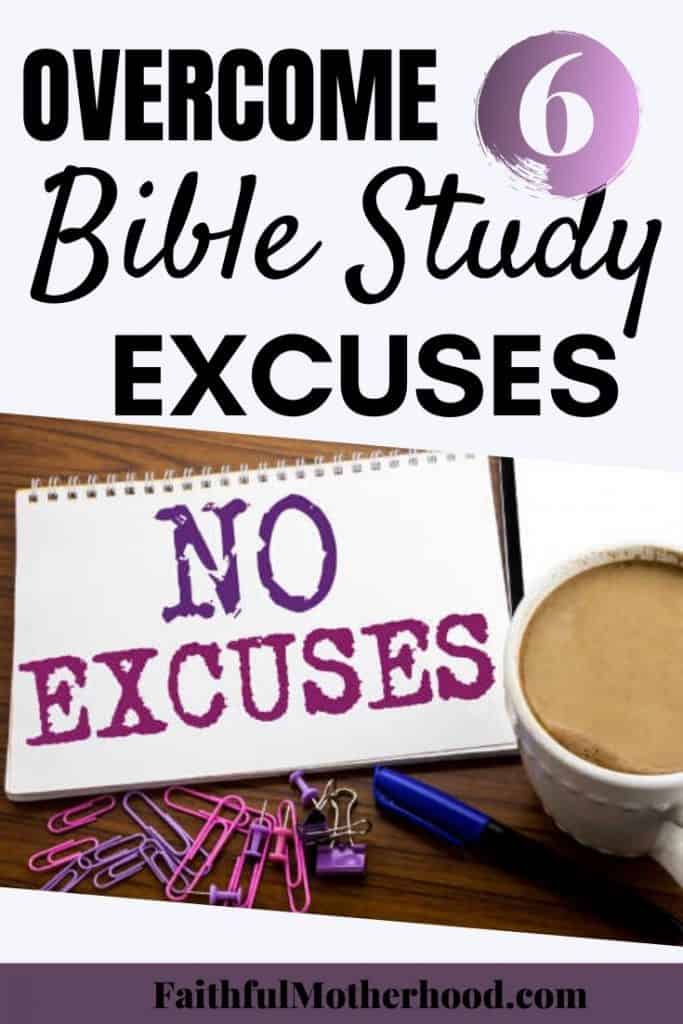 Even Long-time Christians have Bible Study Excuses to Overcome
Sadly, these excuses and barriers are not just the challenge of new Christians but challenges shared by the majority of Christians who have been following Jesus for 20 years or more.
So many people struggle with spiritual plateaus and stay stuck in their faith for lack of regular, consistent Bible study. What other programs could make an impact with 4 times a week of Bible reading on both young and "experienced" Christians!
"We have much to say about this, but it is hard to explain because
you are dull of hearing.  Although by this time you ought to be teachers,
you need someone to reteach you the basic principles of God's word.
You need milk, not solid food! Everyone who lives on milk is still an infant, inexperienced in the message of righteousness…"  Hebrews 5:11-13
We are never too old, or too young, to reclaim the heritage of Scripture that is ours.  Just imagine the revival that we come to our lives, to our churches, and to our world – if Christians would simply start studying the word of God at least four times a week.
Imagine how we can make an impact with 4 times a week of Bible Study!
What challenges do you find in studying God's word?  How did you overcome those challenges?  What advice would you give others?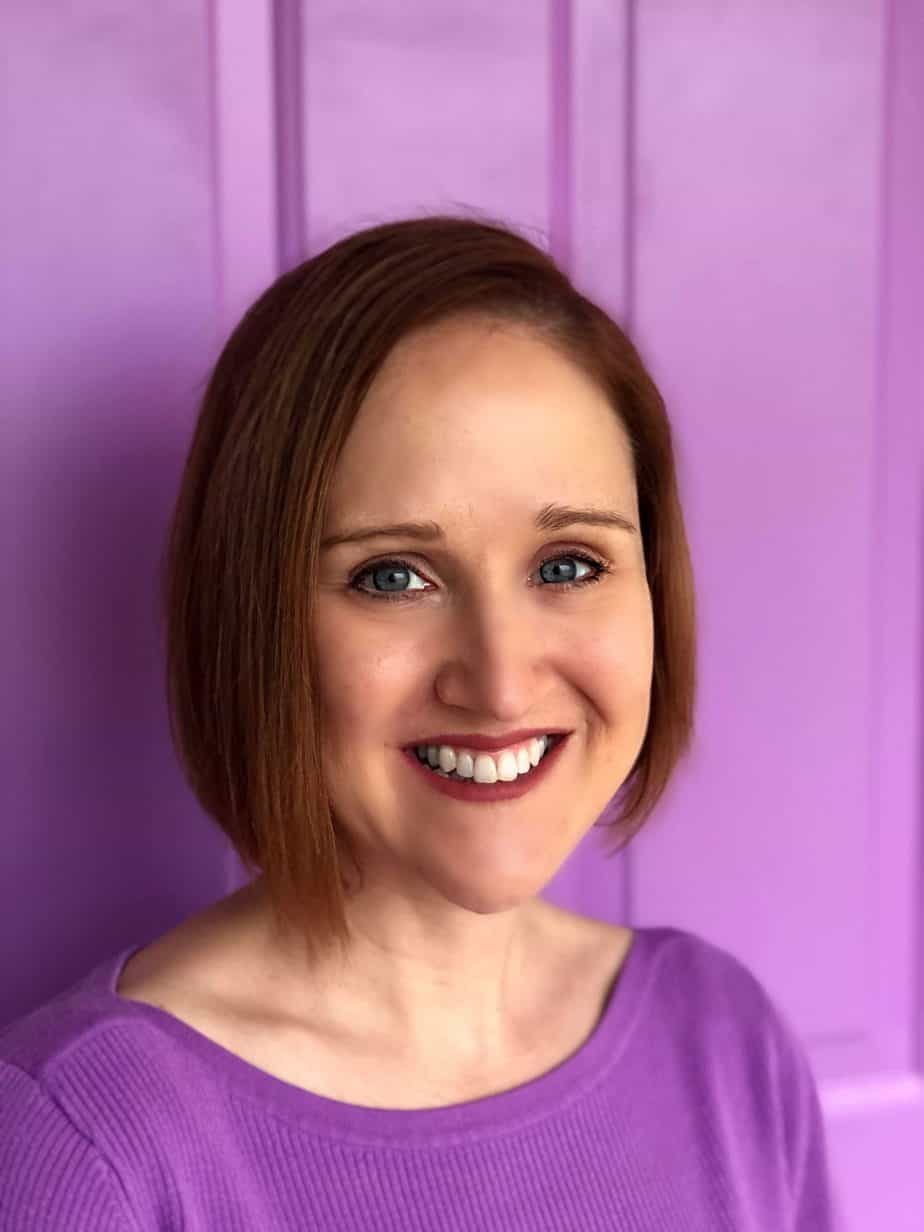 The voice behind FaithfulMotherhood.com is Jyn.  She is a veteran homeschool mom of three. More than just a pastor's wife, she holds a Master of Divinity degree and has served in church leadership for over 20 years.  Her passion is equipping parents to live out their calling as the number one faith influencer for their children. She longs to see moms empowered by God's Word and transferring that love to their children through daily Bible study and family devotions.