Is a quiet time with kids possible?  Yes, you can carve out some time for quiet time with God despite your loud, crazy wonderful life with kids.
You can make time for bible study – if you get creative!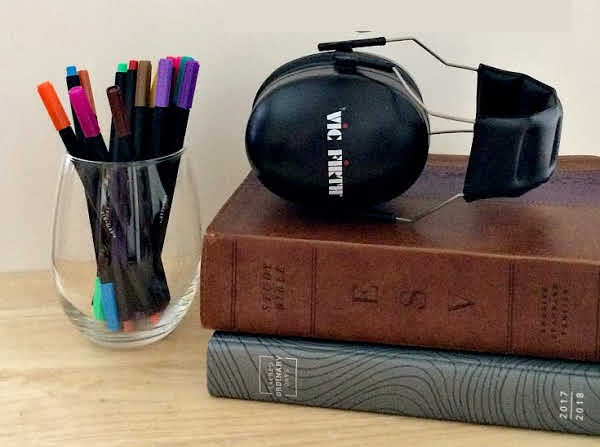 First Off, What is a Quiet Time with God?
Our quiet time with God is our time to connect with who we are and Whose we are. This time of prayer and devotion shapes our minds and hearts to be more like Christ.
Why do We Need a Quiet Time with God?
We NEED this time to overcome our sinful thoughts and attitudes and become more Christ-like. As moms, we need it even more because our children are watching not just we say but what we do.
Quiet Time with God Despite Loud Kids
How to have a quiet time with God when you have young kids? Haha, you don't.
I have visions of arising early as my household sleeps and opening my Bible with a steaming cup of coffee in my hands. The sun rises as I heard God's voice speak clearly to me as if He were sitting next to me with a cup of coffee as well.
This has never happened because I have kids.
The earlier I get up the earlier they get up.
I can be a ninja at slipping out of bed and avoiding all the creaks on the floor. I can slip past the cats without them loudly harassing me for attention.
Yet, all that will be in vain because my youngest child will "sense" that I am up and he is right there in an instant.
Early mornings alone are challenging as well because it is so hard for me to get up that early. I have a child with type 1 diabetes.
The monitor on my beside alerts me to the changes in her blood glucose throughout the night (for which I praise God on a daily basis.) I refuse to let her run high so that I can sleep. Consequently, I am up frequently throughout the night to tweak her insulin.
Parents of newborns understand this phenomenon of caregiving through the night. Maybe if I could get the children to be earlier, I could get more sleep and I could get up earlier….sigh.
Quiet time with God that is actually quiet seems to elusive.
Never Alone & Never Quiet
In my household, my quiet time is never alone and never quiet. I have three kiddos from kindergarten through upper middle school.
If my house is quiet, someone is getting up to no good!
We homeschool too so it seems someone is always needing some help or needing to be directed to get back to work. If I wait until the right moment or until the time when no one needs me, I will never get my quiet time in.
I could have a quiet time with my kids, basically family devotions. For me, this doesn't work because I am teaching not learning. I need one on one time with God's word and with God. Family devotions are great, but they don't fill this need that I have.
5 Tricks to Quiet Time with God Even With Kids Around
For Quiet Time Success – Divide and Conquer
How to make the time and space to make your quiet time with kids happen? The first key is to divide and conquer.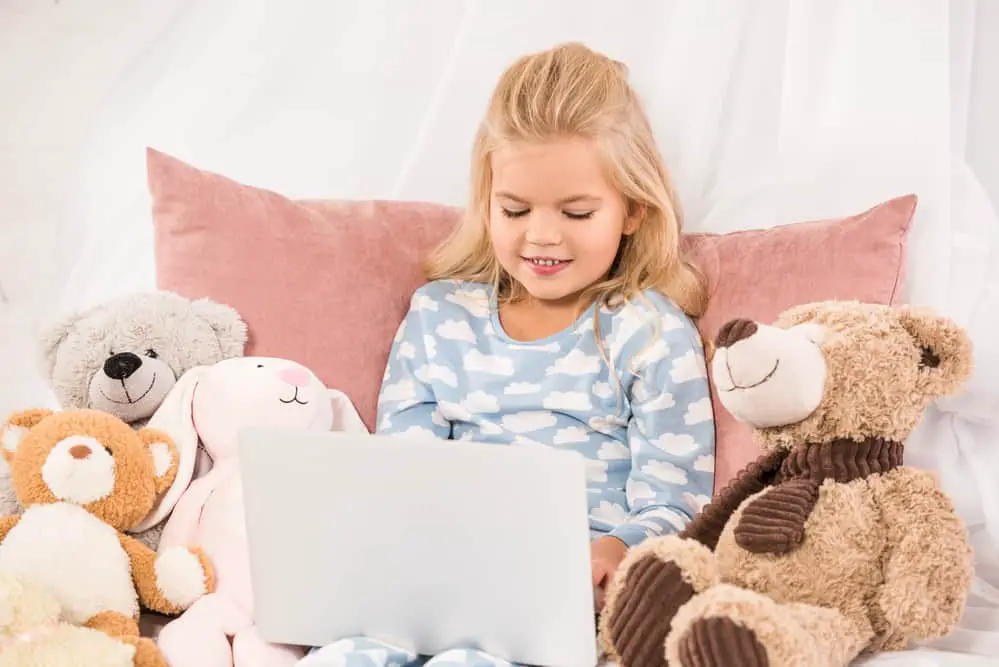 Tip #1 – Use Screen Time Strategically
Yes, you want everyone to think that you are not one of those moms whose kids watch any television. Ahem. Let's get real.
If you are going to let them watch a little screen time, be strategic. When my youngest was little, I would let him watch television while I did my Bible Study.
His ability to make a big mess is legendary. If he has his breakfast, I know he will stay put. It isn't ideal, but it helps make it happen.
Choose an intentional Christian video from RightNow media or another program and your little mess maker can watch a devotional while you are able to get your quiet time with God done.
Tip #2 – Get Everyone in the Right Space.
Once I get the bigger sister squared away in her room to study, the younger one sits at the table with me. If they are not together, I am less likely to have to deal with sibling strife.
It is nice to be alone to focus for Bible study, but sometimes having a child close by is what allows you have to have the peace and quiet you need for your devotional time.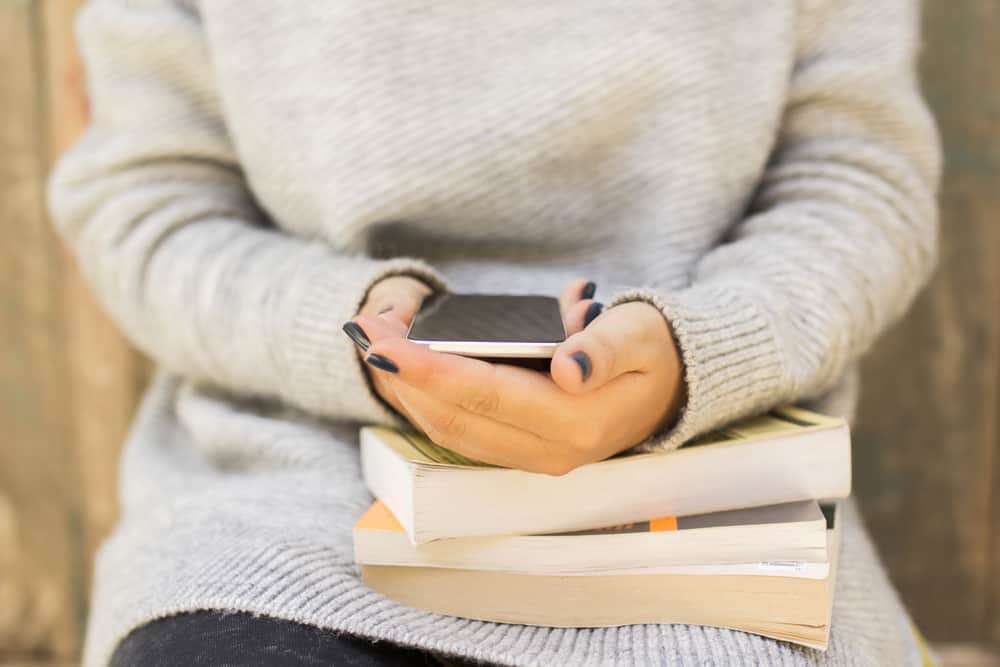 Tip #3 Tame Phone Distractions
Your phone can be a huge distraction! They truly are addicting. Don't allow all your hard work to create a space for you to pray and do Bible study, just have yourself distracted by your phone.
Assign a child to be your phone monitor. I allow my elementary daughter at the table with me to monitor my phone.  She has instructions to only interrupt if she sees that Daddy is calling.
This is not only a blessing to me, but it is also a reminder to her that Mommy needs uninterrupted time to focus for my quiet time with God.
Control the Noise for "Quiet" Bible Study Time

Tip #4 Cover Up the Noise for Quiet Time with God
Controlling the noise of your loud, happy house is a key part of figuring out how to have a quiet time with kids around. I find it hard to hear the voice of God with a cartoon on in the background. I can easily be distracted by the noises around me.
Your phone can be a blessing in this area. There are so many apps that will play continuous soothing sounds of the beach, a stream, a thunderstorm – whatever it is that calms your soul and helps you to hear the voice of God.
Tip #5 Cover Up Your Ears so You Can Hear God
I find, however, that my child doesn't always pay attention to those earphones in my ears. They don't notice that I am talking to God even though my Bible may be open.
They don't notice that my eyes are closed and think to hold their question because mommy might be talking to God.
I stumbled upon a great practical and visual tool for my children. One of my daughters has a pair of noise-canceling headphones that she uses for studying when the house is noisy.
They are not super fancy, but they have been well used for several years. For me, they are the key to having a successful quiet time with kids.
My children know that when I have on those big, old school looking earphones, which are hard to miss, I am not to be disturbed unless blood is involved or Daddy is needing me.
If one of them fails to notice that I am wearing the earphones, I simply tap the side of them and continue on with what I am doing. They are learning and adapting.
Show Your Children that Quiet Time with God Takes Priority
It is important for them to know that the universe doesn't revolve around their immediate "need."
Even more importantly, they need to know that God comes first for mommy before even them.
When they sit down to get started on their work for the day, I get started on my work. My most important work is first, scripture and prayer.
"Do that which must be done, first." It is a motto often repeated at our house.
You never know what the day is going to throw at you, consequently do the things that must get done first.  Then, you have a lot more potential flexibility in your day.
How are you going to work a quiet time into your day? What obstacles are you going to creatively figure out how to overcome?
More Resources to Get You and Your Family in the Word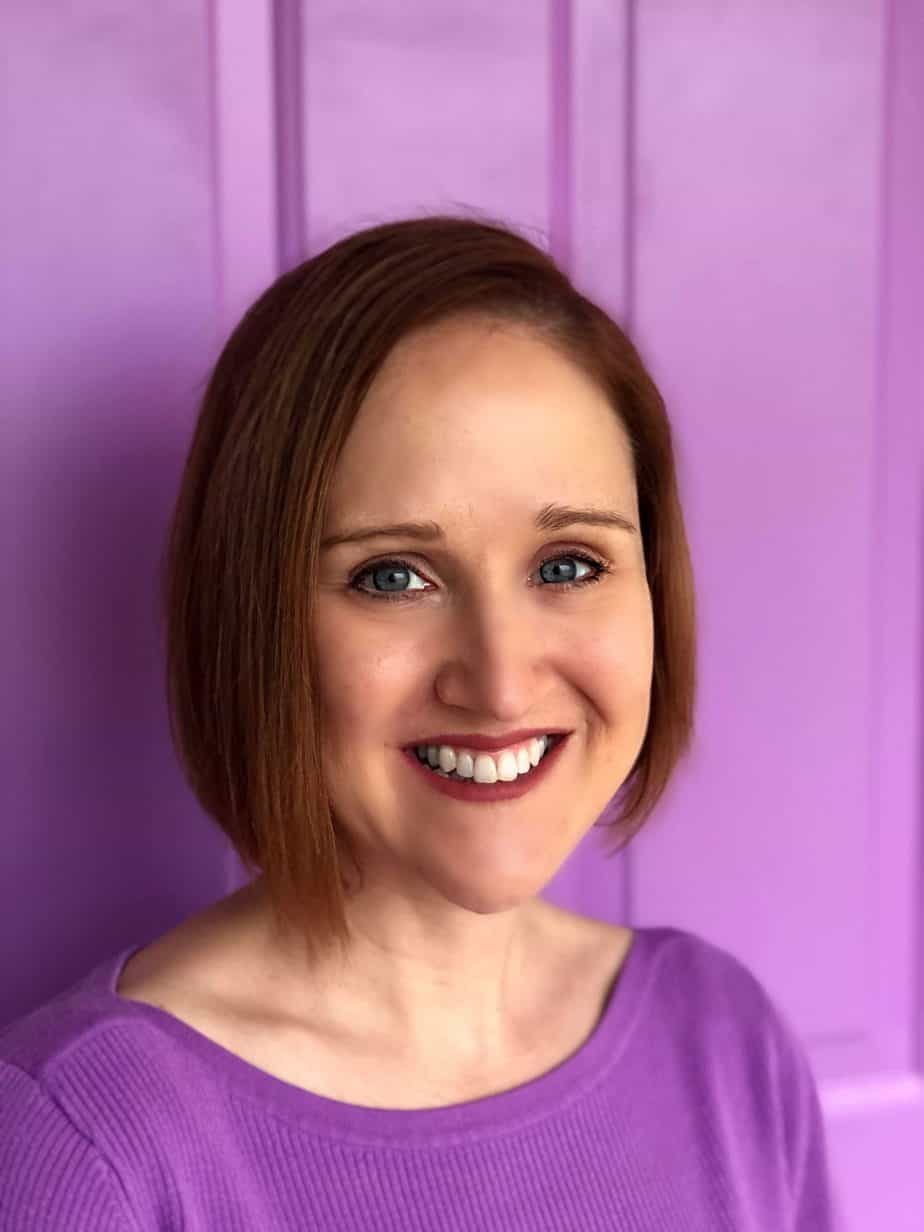 The voice behind FaithfulMotherhood.com is Jyn.  She is a veteran homeschool mom of three. More than just a pastor's wife, she holds a Master of Divinity degree and has served in church leadership for over 20 years.  Her passion is equipping parents to live out their calling as the number one faith influencer for their children. She longs to see moms empowered by God's Word and transferring that love to their children through daily Bible study and family devotions.