To hold the Bible in our hands in a privilege.  For many Christians around the world to own a Bible is against the law.  Before we begin reading its pages, we need to say a prayer for studying the Bible.
Do you take your Bible for granted? Do you take for granted that you can read the Bible? Do you take for granted that you can read the Bible in your native language, the language of your heart?
"Open my eyes that I might see wonderful things in your law."  Psalm 119:18
Because reading the Bible is a sacred privilege, we need to prepare our hearts.  The best way to prepare our hearts is with prayer for studying the Bible.
Why do we need prayer for studying the Bible? 
#1 Prayer  Before Bible Study Prepares Our Hearts
In prayer, we are approaching the throne of God. Our hearts need to be prepared to be in His presence and to hear His voice. We aren't just calling and leaving an answering machine message.
We are communing with God and we need prayer before Bible study to prepare our hearts to hear God's voice in its pages.
#2 Prayer Gives Us an Opportunity to Slow Down
Our lives are busy.  We rush and rush.  There are so many people, things, and screens crying out for our attention.  It can be very hard to slow down.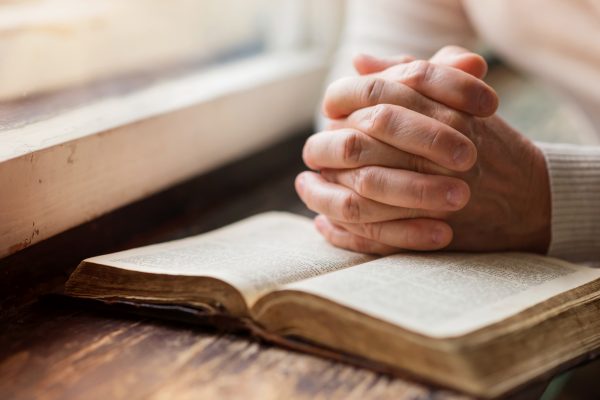 #3 Prayer Calls Us to Be Present in the Moment  
Have you ever read a page and then realized that your mind has wandered and you don't remember what you have read?  Or, have you ever started driving on autopilot to a familiar place and then realized that was not where you intended to go?
Prayer gives us the opportunity to settle our minds and to be present in the moment so that when God speaks we are paying attention.
#4 Prayer Opens Us to Receive Rather Than To Do  
Checklists and to-do lists can be powerful drivers of our time.  Bible study isn't a thing to be accomplished but a conversation.  We aren't checking it off our list but we are opening ourselves up to listening to God.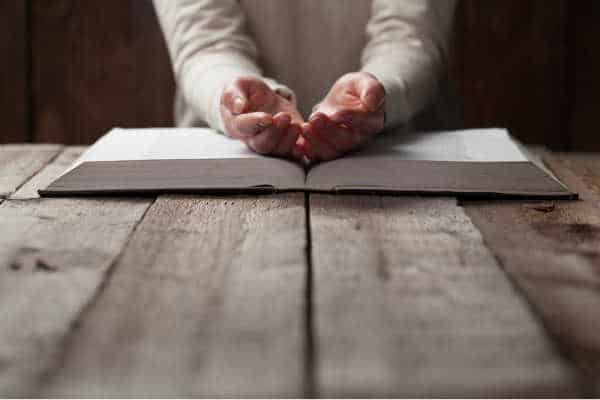 #5 Prayer Protects: Knowledge Can Build Up or Puff Up
The Apostle Paul warns us in 1 Corinthians 8 that knowledge can build up or knowledge can puff us up.  Our heart disposition will determine the route that we take.
We can come to scripture seeking to be smarter and discover ways to further our own interests. We can come to scripture to prove our point or to confirm our point of view.
Or, we can come to scripture seeking wisdom and understanding. Ironically, the more open we are to truly seeking knowledge that builds up the more depths of the Bible we will see.
The first goal of reading the Bible is always to know more of the heart of God and for our hearts to be changed.
Related Reading: The Simple Power of the Examen Prayer for Moms
#6 Prayer to Ask the Holy Spirit to Give Us Understanding
Frankly, some parts of the Bible are confusing.  Sometimes we need discernment on how to apply the lessons learned to our lives.  Sometimes we need discernment on what lessons not to apply to our lives.
Reading the Bible is our primary way of listening to God.  The Bible is the inspired word of God meant to be a testimony to us of God's character, saving activity, and purposes.  Reading the Bible allows us to grow closer to God.
God also comes to us as the Holy Spirit to comfort and guide us.  Prayer is our invitation to the Holy Spirit to come more fully into our lives.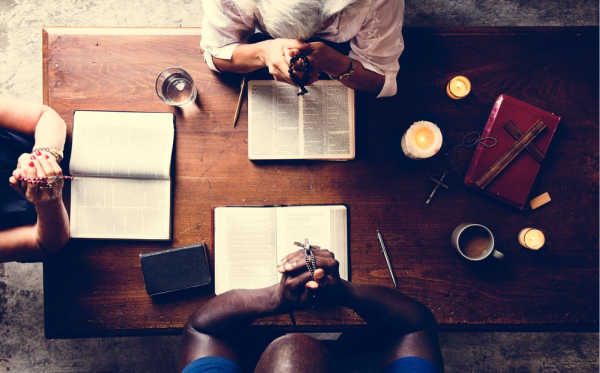 #7 We Say A Prayer Before Bible Study Because The Bible is the Living Word of God
Although it may appear so to the lost, the Bible is not a dusty old book.  In Hebrews, we are reminded that: "For the word of God is living and active, sharper than any two-edged sword, piercing the division of soul and of spirit, of joints and of marrow, and discerning the thoughts and intentions of the heart." (4:12)
The writer of Hebrews means more than just the Bible above, but the truth of this verse also applies to scripture. As we study the Bible, we will find discernment; it will pierce our sinfulness and it will lay bare the struggles of our hearts.
5 Bible Verses Crafted to be Used for Prayer for Studying the Bible
When we want a prayer for studying the Bible, our best inspiration comes from the Bible itself!  Below are five Bible verses that make excellent starting points for prayer that gets our hearts reading to study God's word.
"I will praise you with an upright heart, when I learn your righteous rules." Psalm 119:7
Lord, I seek to have an upright heart.  Lord, I want to praise you.  Help me to learn your righteous rules so that my heart might be changed to be like yours.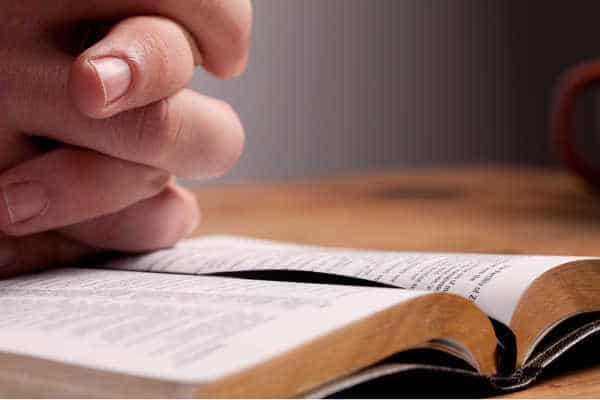 "How can a young man keep his way pure? By guarding it according to your word." Psalm 119:9
"I have stored up your word in my heart that I might not sin against you." Psalm 119: 11
Lord, guard my heart.  Lord, help me to store up your word in my heart that I might not sin against you.  Lord, give me a pure heart and a pure way.  Reveal to me the wisdom found in your word that I need to guard my heart and my path.
"In the ways of your testimonies, I delight as much as in all riches." Psalm 119:14
Lord, thank you for your Word.  Thank you for the gathered testimonies of your unfailing goodness, justice, and mercy from generation to generation.  Grant me the wisdom to learn from these testimonies to avoid the paths of sin and to walk in the paths of faithfulness. 
Teach me to delight in your Word.  Teach me to find pleasure in studying your Word.  Teach me to delight in spending time with you through your Word.  May I find the wisdom of the world and all the worldly riches pale in comparison to the riches of your Word and your Kingdom.
"I will meditate on your precepts and fix my eyes on your ways." Psalm 119:15
Lord, teach me to meditate on your precepts.  Your laws are so rich and beautiful that I need to meditate on them so that your truth soaks into me.  Give me the stillness I need to focus on you.  Fix my eyes on your ways, Lord.  Give me blinders to the ways of the world that seek my attention so that I am not distracted from your purpose.  I fix my eyes on you, Lord, the author, and perfecter of my faith. Amen.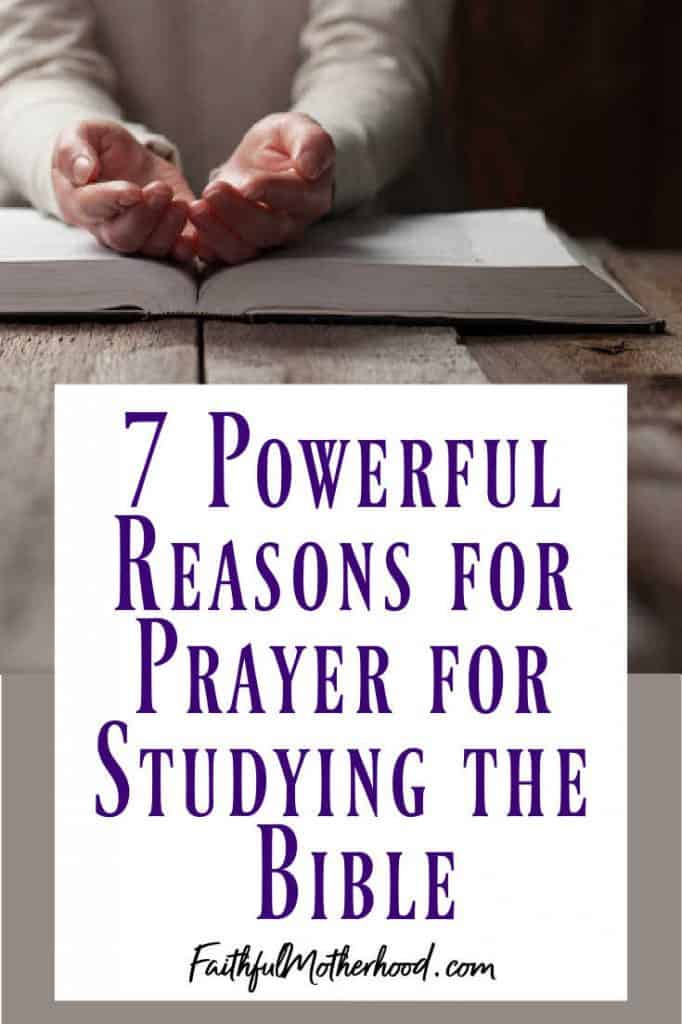 What is your favorite scripture to use as a prayer for studying the Bible?
Related Readings on Prayer: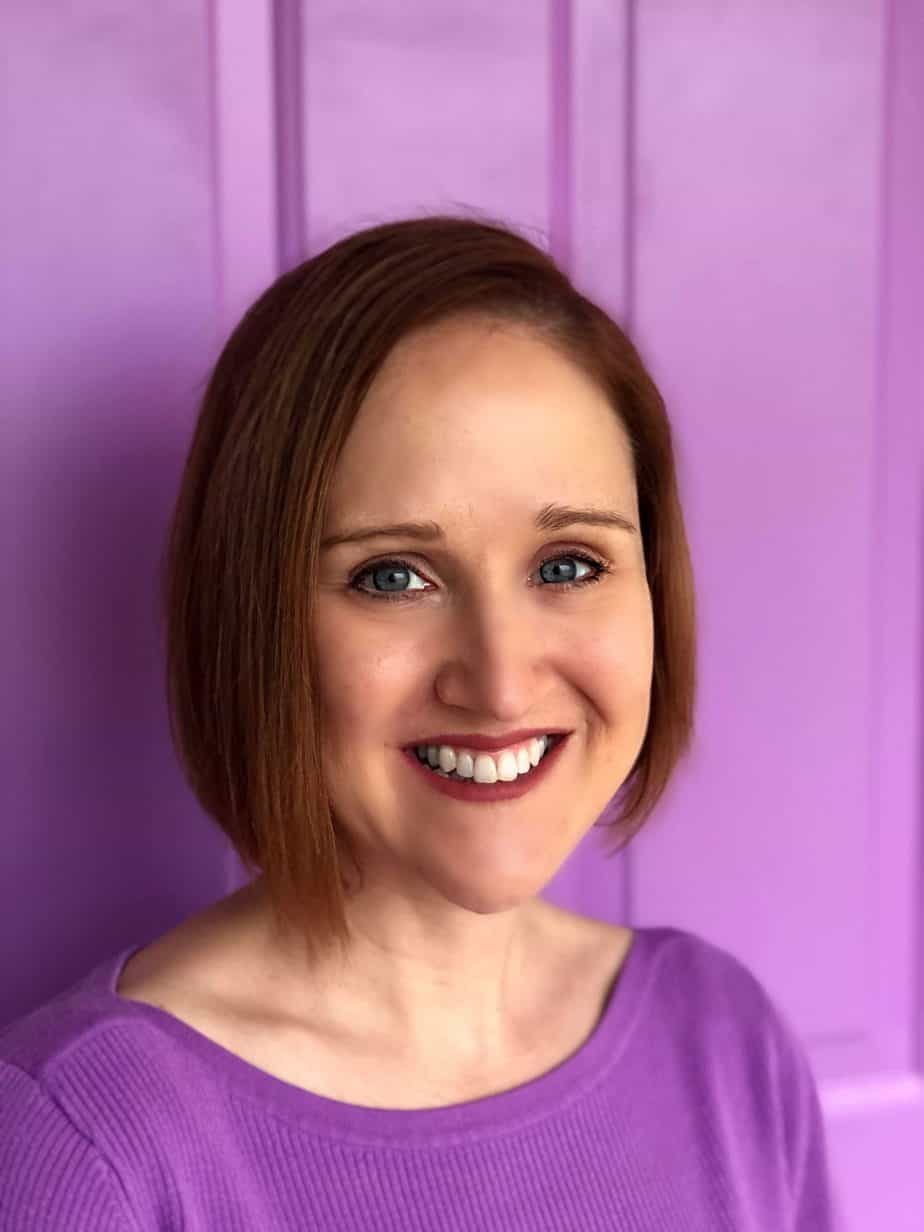 The voice behind FaithfulMotherhood.com is Jyn.  She is a veteran homeschool mom of three. More than just a pastor's wife, she holds a Master of Divinity degree and has served in church leadership for over 20 years.  Her passion is equipping parents to live out their calling as the number one faith influencer for their children. She longs to see moms empowered by God's Word and transferring that love to their children through daily Bible study and family devotions.