"Behold, I have engraved you on the palms of my hands." Isaiah 49:16
Permanent Engraved Prayer
Have you ever been desperate in prayer? Have you ever prayed and prayed, and yet nothing happens. Engraved prayer is a great way to pray when you are worn out by praying for God to intervene.
Imagine! It is a big deal to have your name engraved on someone else's hands.  The process of tattooing or even intentional scarring is permanent.  Consequently, the choice to add a person's name to your body is serious because it is going to last for the rest of your life.
That choice is natural if it is the name of one of your children or your mom.  However, we cringe with the tattoo fails of old boyfriends/girlfriends or youthful passions. Once engraved on our skin, those pictures and ideas are expensive and painful to attempt to remove or alter.
The Bible is telling us that our name is engraved on the palm of God's hand.  A lifetime decision for us is a forever decision for God! Stop and picture those hands.
God's hands – the ones that created the universe, the stars, and all that we see.  God's hands, which stretched out on a cross and surrendered to nails so that our sins might be forgiven.  In the palm, the center, of those hands YOUR name is engraved.  Your name is lovingly written like an engraved prayer.
If You are Desperate in Prayer, God is Close at Hand
Think of how often we look at our hands. Working with at home with children, food, and chores – we regularly wash our hands.  When we are working at our computers, our hands are before us.  When we pray, we are intimately aware of the palms of our hands.
Certainly, anything written on our hands will be in our thoughts throughout the day.  We will continuously be reminded of the person or idea.  If there is something that I absolutely don't want to forget, then writing it on my hand will ensure that I remember.
Thus, if your name is written on the palm of God's hand – YOU are in His thoughts throughout the day.  Your name is God's engraved prayer. Amazingly, this is how much our God loves us.
Indeed, He is not far removed from us.  Moreover, we are not just another follower out of millions of other people.  We are chosen as a beloved child.
If this is one of the ways that God shows His love and expresses His love for us, how can we use it to express our love for others?  We know that prayer is powerful and effective. By writing the name, the fear, the burden that we have on our hands – it continually reminds us to pray.
When we have prayed desperately it can be hard to believe, but prayer does change our lives and the lives of others.  The Devil wants us to assume that God is going to do what God is going to do and that our prayers do not make an impact.
If that were the right attitude, why would Jesus have prayed?  Didn't he already know the plans of the Father?
Instead, we see many times where Jesus prays publicly and privately.  If Jesus prayed for others, then we should imitate him and pray as well.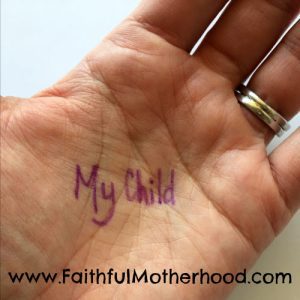 "And he said to them, "This kind cannot be driven out by anything but prayer." Mark 9:29
Unanswered, Desperate Prayer
In Mark, there is a story where Jesus healed a boy with an unclean spirit. His disciples had been struggled and were unsuccessful in healing the young man.
There are many times in our lives where we face a situation like the disciples.  We want to see healing and restoration, but it just is not happening.  We long desperately for it, but it is not within our power to make it happen.
Perhaps, we long for a child to change their attitude.
We worry about the choices that a loved one is making.
Maybe, we are desperate for someone to be healed from their addiction.
Our income miraculously needs to stretch to provide for our family.
Or, restoration needs to happen in our relationship with a child, our spouse, or another family member.
Some of our prayers are so close to our hearts that they are painful to pray.  We don't understand why God has not answered them.
We plead other prayers in the face of such overwhelming odds that it takes great faith in a miracle-working God to keep praying.  The Devil prowls like a lion and wants us to give up the fight of prayer.

God Listens to Even Desperate Prayers
In our dark and the silence, all hope is not lost because we have a God that listens to our prayers.  When we are desperate in prayer, God has not closed His ears to our pleas.
Yes, we sometimes grow weary in our prayers.  We have poured out our hearts and our tears praying for God's deliverance and transformation.
God knows that just saying that person's name is all that we can muster.  God knows the whole desire of our heart when we just utter that name.
Write that name in the palm of your hand.  Make an engraved prayer. Write that struggle or situation that is a burden to you on the palm of your hand.
Know that because your heart and focus are on those words, they are valuable to God as well.  Even if you do not see an answer to your prayer right away, know that your prayers are heard.
Whose name are you going to write on the palm of your hands? Whose name burdens your heart? For whom does your heartbreak?  What kind of challenge, difficulty, or situation that you are struggling with that can also seem to be driven out by prayer?  What is your engraved prayer?
Is the person that you long to see transformed you?  You can write your name as well.  Picture the wounded hands of Christ and know that you are there as well.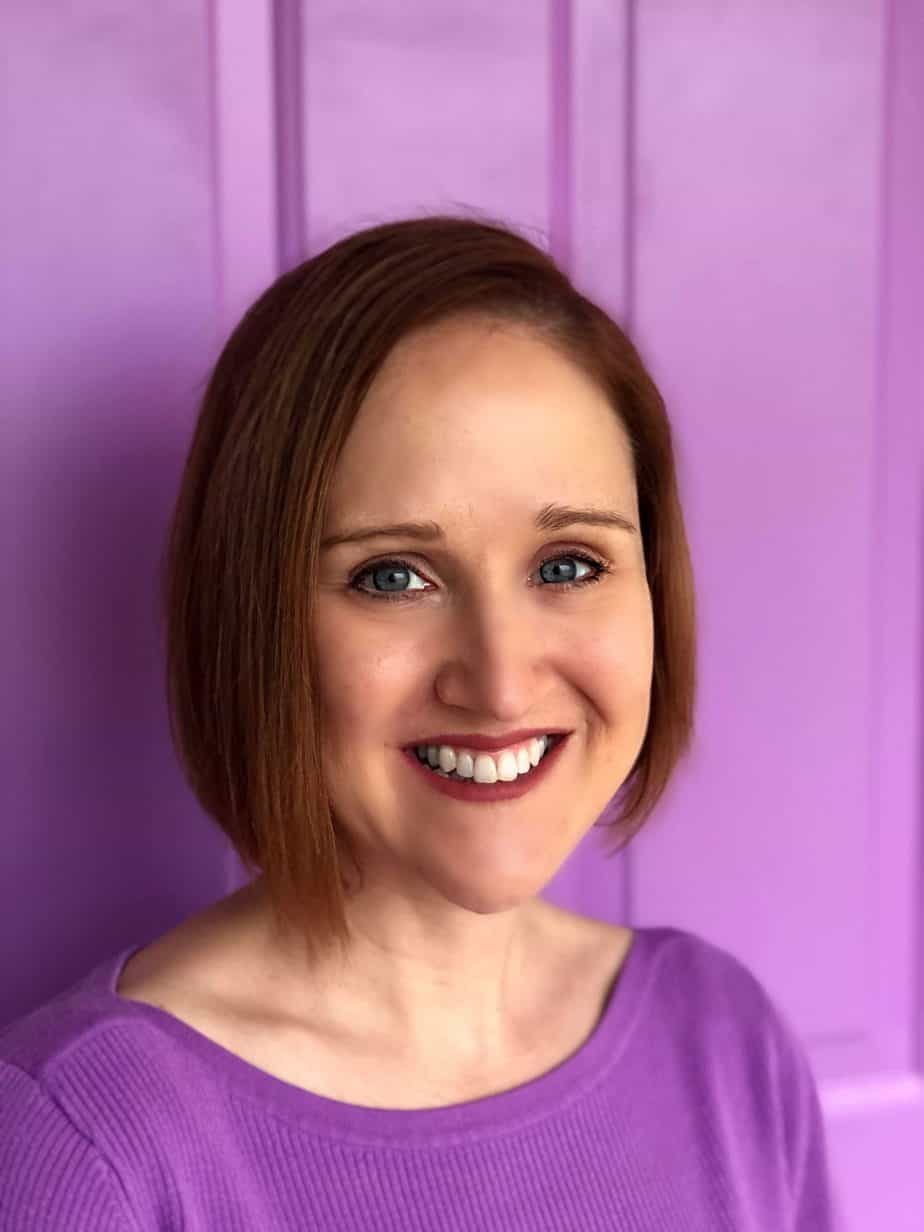 The voice behind FaithfulMotherhood.com is Jyn.  She is a veteran homeschool mom of three. More than just a pastor's wife, she holds a Master of Divinity degree and has served in church leadership for over 20 years.  Her passion is equipping parents to live out their calling as the number one faith influencer for their children. She longs to see moms empowered by God's Word and transferring that love to their children through daily Bible study and family devotions.