Are Sunday mornings stressful at your house??  You are rushing to get everyone fed. Then, get their teeth brushed, hair fixed, dressed, and out the door to get to church on time. Getting kids dressed for church can be so aggravating.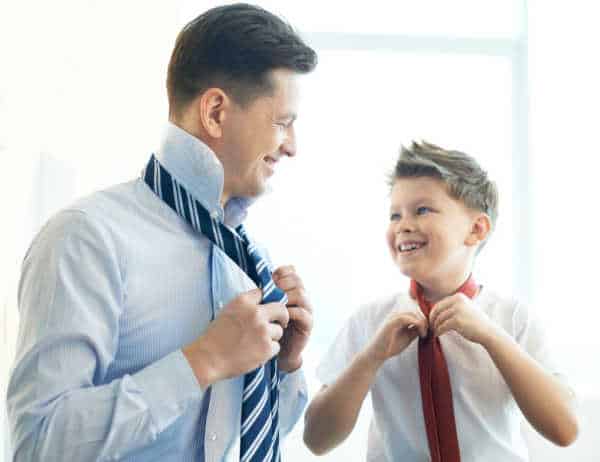 One of the biggest stumbling blocks and causes of frustration can be clothes.  Between the opinioned preschooler and the ultra-opinionated teenage daughter, there are days that I have longed for a church uniform.
Fed up, we instituted some changes around our house.  Here are effective 7 tips for overcoming church clothing battles when trying to get kids dressed for church.
#1 Review Your Purpose for What You Wear
Before

You Dress For Church

Why do we wear what we wear to church?  Are you trying to impress others?  Are you trying to show off?  Do you want to have everyone notice you?

The shocking truth is that if you polled people next week to ask what you wore to church the week before – they wouldn't remember.  We need to make sure that we are dressing in a way that helps us to focus on worship, to honor God, and to not be a distraction to others.

Get dressed for church with purpose.  Let your kids know what the purpose is for what they wear.  Getting your kids dressed for church is so much easier when you cast a vision for them.
#2 Choose Clothes for Focus when Getting Kids Ready for Church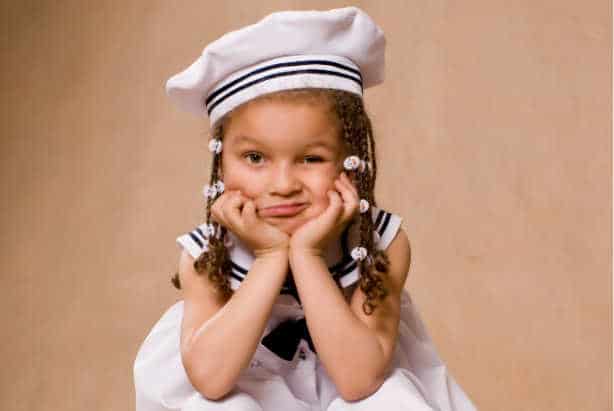 My little guy has a hard time with adjustable waist pants.  They are uncomfortable and a distraction to him. 
Do I want him to be frustrated and focused on his pants during Sunday School or Children's Church? No, so I make sure to choose pants that have a comfortable waistband for him.
In addition, choose clothes that don't require your child to be careful how they walk or sit. Remember we are not dressing to impress others, we dress to focus on God. 
That fluffy dress might be adorable on your daughter, but is she is squirming in her seat because it is itchy – she is missing out on worship.
#3 Get Kids Dressed for Church the Night Before
A huge key to getting your kids dressed for church with less stress is to pick out the clothes the night before.  I promise that you will save yourself so much time and headaches.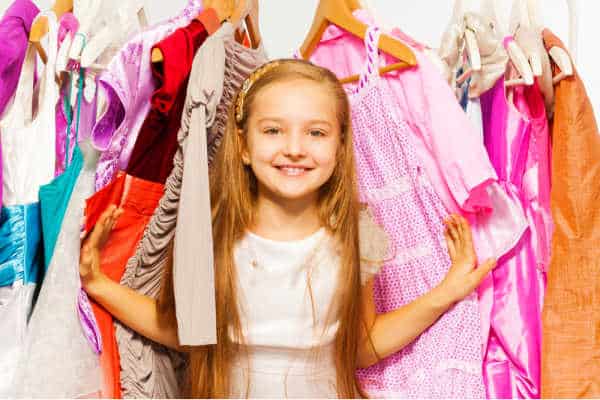 If your child is overwhelmed with choosing an appropriate outfit, pick two outfits and then let them choose from between them.  My son picks out two shirts and then on Sunday morning gets to pick which one.  He feels like he is choosing, but it is from choices that mommy has already picked.
Some children can take forever to choose an outfit, then the shoes, the hair, the accessories…Do you have one of those children at your house?
This is a big reason why outfits must be picked out the night before at our house.  Give your child a deadline to have their outfit picked out, or it is parents' choice.
#4 Get Kids Dressed for Church with Dad's Approval (No Switching!)
In the rush of Sunday morning, sometimes we say yes to an outfit just because we need to get out of the door.  No more at our house! 
The outfit must be picked the night before and approved by Dad.  Then, no switching allowed!
There is no appeal on Sunday morning in a quest to try and push the boundaries.  You are stuck wearing what was approved the night before.
My daughters have learned that they are wise to get pre-approval to two outfits on Saturday if they aren't sure which one they want to wear on Sunday.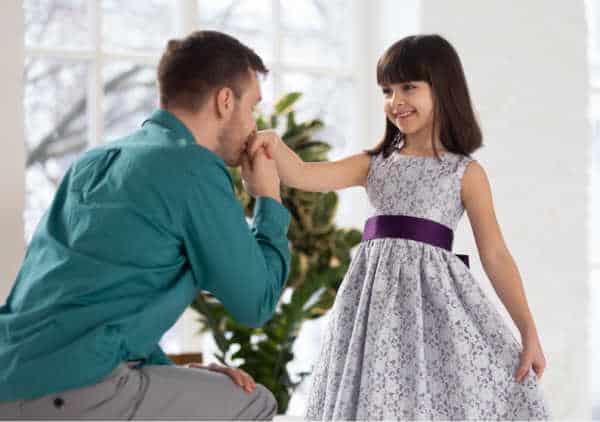 Daddy-approval for Sunday outfits
This was a game-changer.  Getting the kids dressed for church is so much easier with required Daddy approval. 
I think there are Sunday mornings that I almost went hoarse telling my daughter that her outfit was too short or just not appropriate.  It took so much time and energy.  Plus, it created a lot of friction.
Related Post: 5 Powerful Reasons Why Mini Skirts are Not Good for Women
Putting Dad in charge of approving the skirt-length shut all that Sunday morning stress down.  In our house, that outfit preview includes the shoes.  A little height in the shoes can make that skirt seem shorter!
#5 Set a Standard Regarding Kids' Dress for Church on Sunday
I should have been all boy mom. My son knows that for church he needs a shirt with a collar and khakis.  He is allowed to wear khaki shorts or pants to church.  He has his uniform but then can pick from the options.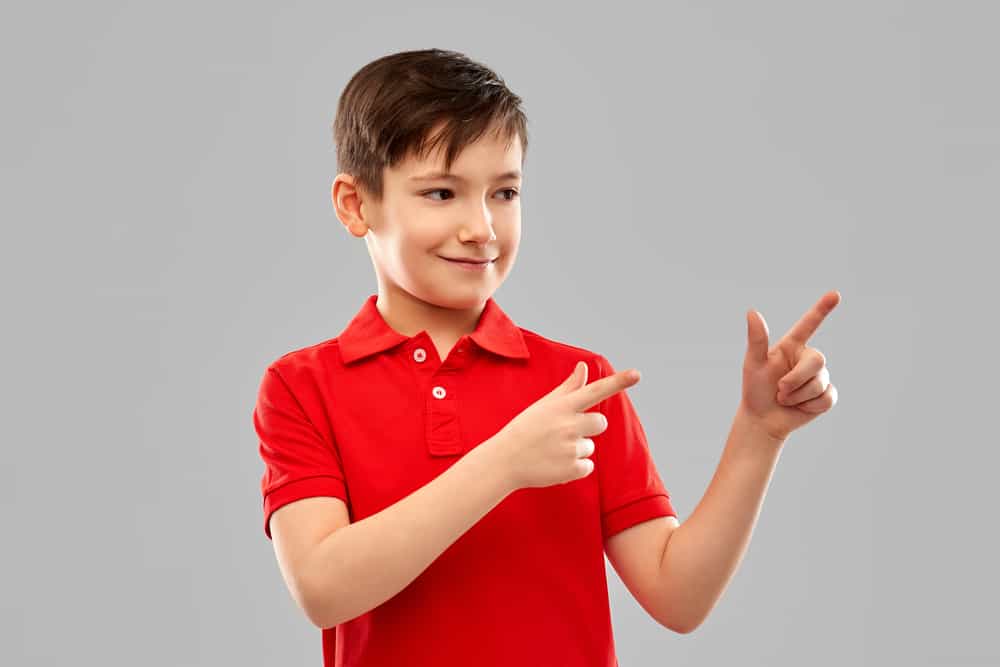 Girls, girls are another ballgame.  Oh, I wish I could just dress them in khaki pants and a collared shirt! 
Remind your children that the purpose of worship for us to focus on God and others as well.  If people are focusing on us, then we are a distraction.
Related Post: 3 Reasons Why Length Is Not the True Heart of Modesty
Teens especially can be very self-conscious about how they look.  They are growing in their self-awareness and confidence. 
As parents, we need to acknowledge these concerns while at the same time addressing the discipleship issues involved. Many times, we struggle with these issues too as moms.
#6 When Getting Ready for Church – Mom Comes First
Mom comes first before getting the kids ready for church.  Mom, get dressed first.  We are always taking care of everyone first, and then we get the leftover time.
Usually, it is the last person out the door that is blamed for being late.  No one appreciates the fact that you were helping everyone else out.  Instead, take care of yourself first.
Then, put on your robe.  This is a vital lesson that I learned from my mom. (Thanks, Mom!)
Get yourself ready to go and then put on your robe to protect your clothes from something going wrong.  My mom's lesson has saved me many a headache in the morning.
"I was glad when they said to me, 'Let us go to the house of the LORD!'" Psalm 122:1
#7 Sundays Are Worth Getting to Church on Time
It can be hard to get up and go to church every Sunday when the world around us is still sleeping.  Getting your kids dressed for church and out the door on time, can seem like an overwhelming and frustrating task.
As Christians, we are created to join together as the Body of Christ each week for worship, for support, and for encouragement.  Make it easier to get to church on Sundays by getting those clothes ready the night before and getting Daddy's approval.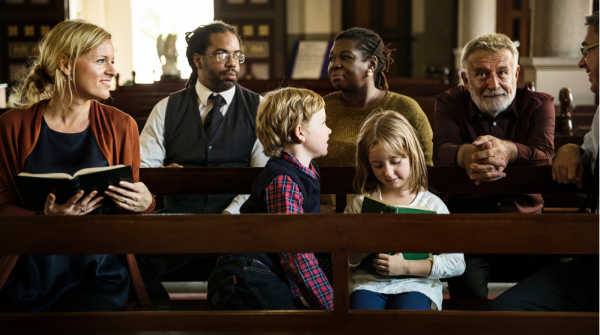 Getting ready for church isn't always easy with kids, but it is worth it. The weekly habit of gathering with other Christians was modeled for us by the first Christians and God grew their numbers. 
May your Sunday mornings be filled with less stress and more gladness as you prepare to go to the house of the Lord.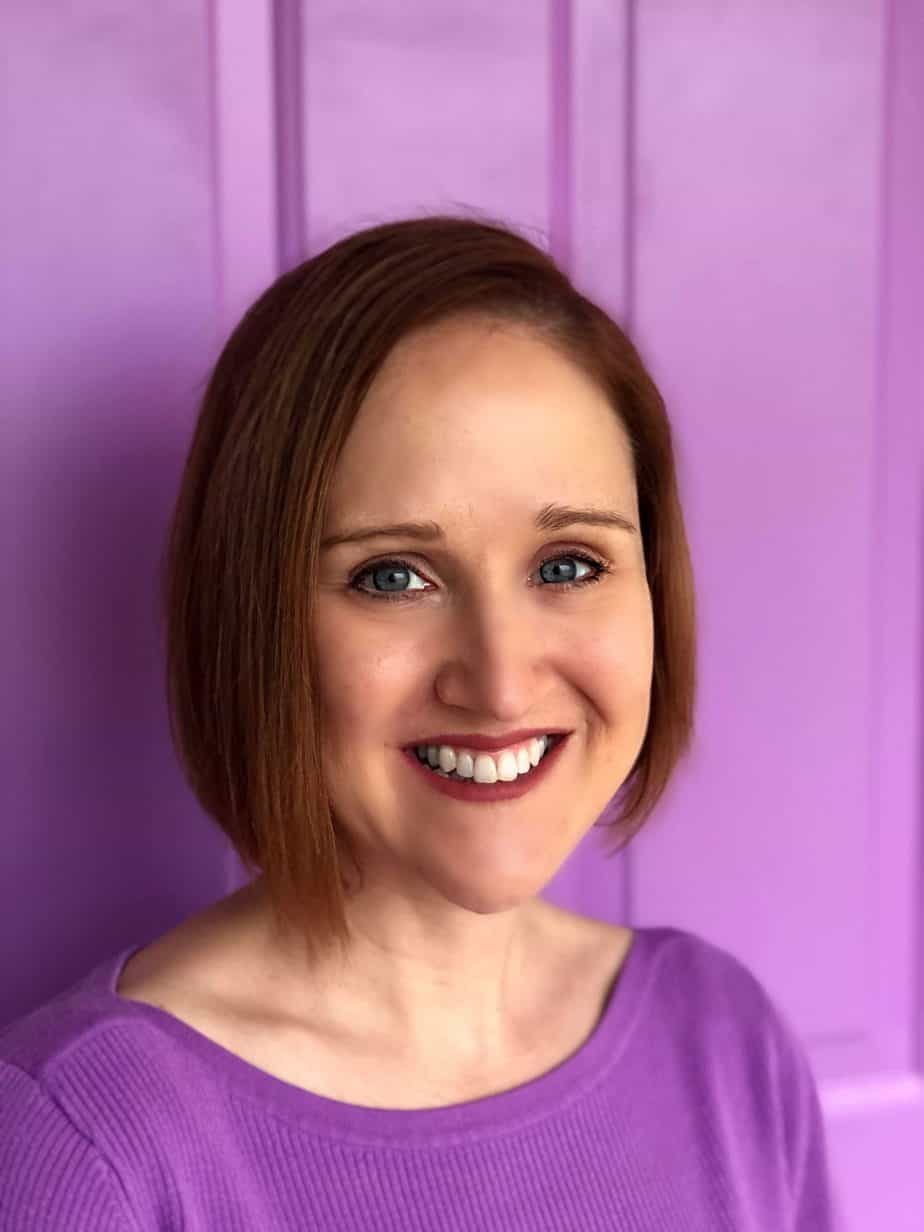 The voice behind FaithfulMotherhood.com is Jyn.  She is a veteran homeschool mom of three. More than just a pastor's wife, she holds a Master of Divinity degree and has served in church leadership for over 20 years.  Her passion is equipping parents to live out their calling as the number one faith influencer for their children. She longs to see moms empowered by God's Word and transferring that love to their children through daily Bible study and family devotions.