Like any new technology, Facebook has its blessings and its curses.  Facebook can be good for your marriage and Facebook can be bad for your marriage.
I do not live near my family.  Facebook gives me an opportunity to share pictures about our lives with friends and family.  It also keeps me in the loop about what is going on in their lives as well.
As a mother of a child with type 1 diabetes, it has allowed me to connect with other parents and learn how to help better my child manage her disease.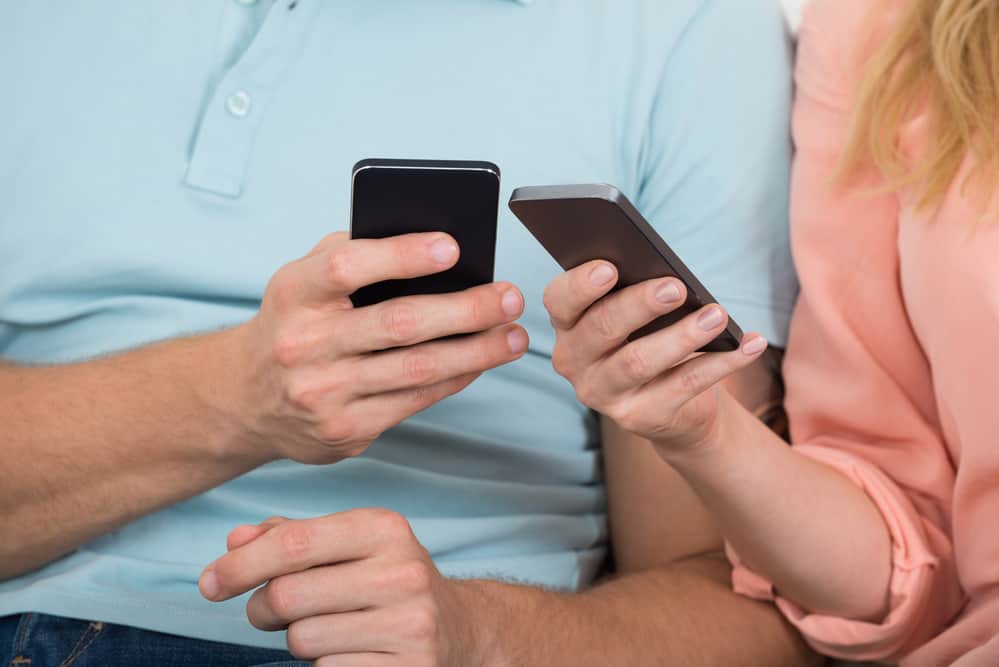 On the other side, Facebook has its curses.  Bridges are more likely to be burned than to be built on Facebook.  Our desire for news and gossip sucks us into continuously scrolling.  So much precious time is lost in the vacuum of Facebook.
Facebook, Your Marriage, and Coveting
Facebook isn't an accurate reflection of our lives, because we post what we want others to see.  We don't post those things that we want to hide from the world.
It is easy to look around at the lives of our "Facebook friends" and think that our life pales in comparison or ….to covet what they have.
Covet.  To covet means to want what is not yours.  You want, desire, crave, long for something that belongs to someone else.  You might even desire to take it from them by force.
David coveted Bathsheba.  Even though she was another man's wife, David did not ignore his attraction to her. 
Instead, he let it grow until he sinned.  Dave compounded his sin, by killing her husband so that he could hide the fact he had sinned.  Coveting led to murder.
Coveting is so important that God included it is as the last in the ten commandments.  In our children's church, they are called the 10 Best Ways to Live. 
God distilled these ten essential rules for right living for us.  Obeying them keeps us from a myriad of other sins.
Many sins on the list seem like BIG sins.  Do not murder.  Do not steal.  Do not commit adultery. 
We like to think that we have the ten commandments nailed.  (Yet, Jesus told us that to look at someone with lust was to commit adultery.)
Coveting is the one that we all know that we struggle with every single day.  Particularly in our modern consumer and consumption-driven culture.  Our culture even looks at people as if they are things or parts for our own personal pleasure.
Facebook & Your Marriage:  A Blessing?
How does Facebook influence your marriage? Facebook can be a blessing.
To have your spouse publicly affirm you and proclaim their love for you can be a huge blessing.  As wives and mothers, much of our labor and devotion to our families is unsung and unnoticed.
To have a husband not only tell us but tell the world of our service and love, can be very encouraging and affirming.  Public words of affirmation can be very encouraging for all spouses.  It is especially encouraging for those for whom it is their love language.
(Have you heard of love languages?  "The Five Love Languages" by Gary Smalley is a must-read for all married couples and parents too.  You will learn so much about yourself and your spouse.)
Facebook & Your Marriage: A Curse?
The images on Facebook can be a curse.
Discontentment
Too often, we see pictures of people at their best.  They might be dressed up for a party or dressed for the beach. 
These photos can cause us to be unhappy with our bodies.  These types of photos can also set up a comparison with the body of our spouse.
Thou Shall Not Covet
Facebook also shows us what others want to show off: a more beautiful house, car, vacation, family life, etc.  We start to covet the life that our friend has instead of us.  Sometimes, we even blame our spouse for what we think we should have but don't have in our lives.
Lust
Facebook can tempt us not just to lust after other people's stuff, but other people as well.  We post pictures of ourselves when we are at our best.
Sometimes those pictures are with less clothing or more revealing clothing than we usually wear like at the beach or for a fancy occasion.  It a world in which so many Christians struggle with pornography, we have to guard our eyes and hearts on all electronic media.
Facebook, Your Marriage, and Comparisons
Has Facebook ever caused you to covet another person's spouse?
Has Facebook ever caused you to be jealous?
I wish my husband would talk about me that way.  I wish my husband would post nice things about me, the way her husband does about her.  I wish my husband were romantic like that husband is.
It never occurred to us that this was a fault in our spouse until we start to covet because of something we saw on Facebook.  Christian wives, guard your heart against how Satan would use Facebook to hurt your marriage.
Facebook, Your Marriage, and Boundaries
Be careful who you friend.  Are you Facebook friends with men who are not Facebook friends with your husband? Is your husband one of your Facebook friends?
We should live our electronic life with the same transparency and accountability has our in-person life. If you are hiding your facebook activity from your spouse, you in danger of sinning against our spouse and damaging your marriage.
Be discerning.  If posts from a certain friend are causing you to be dissatisfied with your life, the unfollow that person.
If you find yourself coveting a friend's house, husband, or life – then guard your heart and unfollow them.  Do not give sin a foothold to grow in your heart.
(When you unfollow someone, you remain on their list, but you don't see their stuff.  They don't know the difference on their end. You are empowered to unfollow someone and not hurt their feelings.)
If you find that you are craving more words of affirmation and encouragement for your spouse, get off of Facebook and talk to them.  Stop chasing after everyone else's words and the affirmation of the world.  Tell your spouse that their opinion matters more to you than all others.
Make Real Life Connections
Despite the connectedness of our Facebook world, people are lonelier than ever.  We are created for connection.  We want to know and to be known.
Get off the phone and invest yourself in those around you.  They will know the real you.  They can hold you accountable for all the ten commandments, even coveting.
Most families spend way too much time staring at screens.  Turn off the television, put down your phone, and talk to your spouse.  A strong marriage is built on those daily connections of listening, touching, and sharing.
Put down the screen and invest in the spouse that God has given you.  Stop coveting and be grateful.  You will be amazed at how God will transform your spouse if you give them your full attention.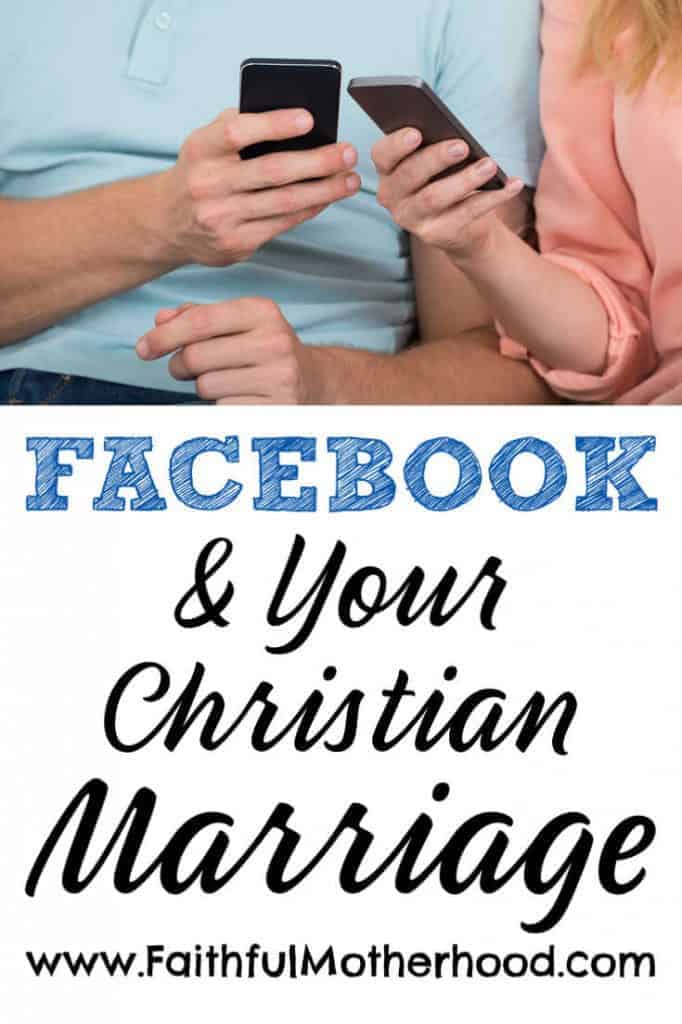 Related Marriage Reading: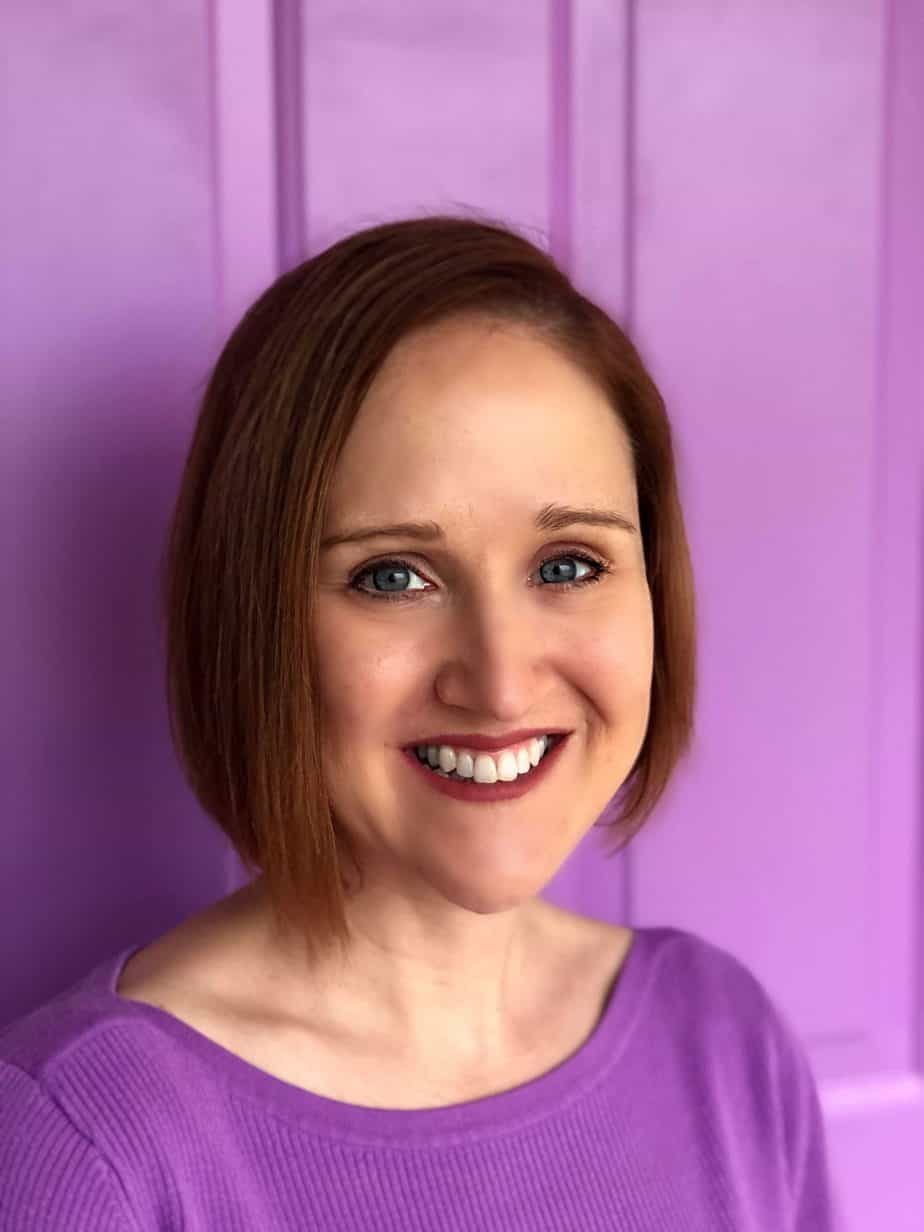 The voice behind FaithfulMotherhood.com is Jyn.  She is a veteran homeschool mom of three. More than just a pastor's wife, she holds a Master of Divinity degree and has served in church leadership for over 20 years.  Her passion is equipping parents to live out their calling as the number one faith influencer for their children. She longs to see moms empowered by God's Word and transferring that love to their children through daily Bible study and family devotions.