There are lots of different types of grandmothers.  Some grandmothers make cookies with their grandchildren.  Other grandmothers make pottery.  My children are blessed with one of the latter. My children get to see the physical lessons from pottery in the Bible in action.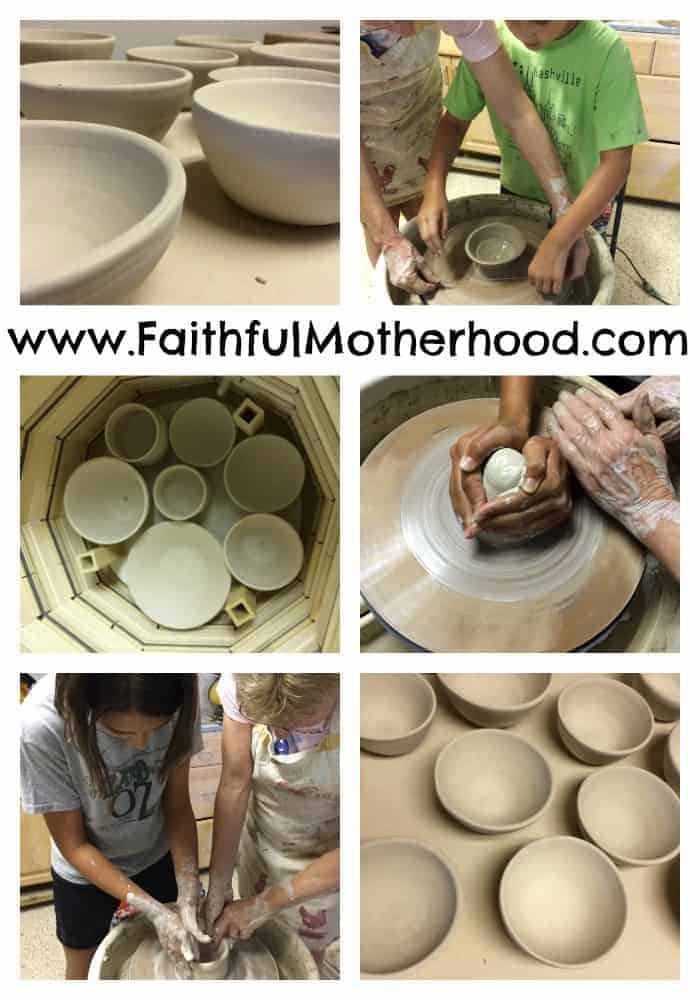 Every visit fills them with the wondering of what they are going to create and what they might get to paint. Grandpa & Grandma's includes the fun of decorating "soup" bowls that will be sold to provide food for those in need or a special container to hold their treasures in.
There is a special room for creating and getting messy at grandma's house.  There she has a wheel that with a flip of a switch turns around and around.
While the shaping of a lump of clay into something beautiful looks so easy when she does it, the children learned quickly that potting takes skill and strength. 
Furthermore, it needs and takes time to develop. The seemingly lifeless lump of clay almost seems to have a stubborn mind of its own.  Yet, the steady pulling and even pressure can eventually get the clay to take shape. This is a timeless truth even for pottery in the Bible times.
The Potter and the Clay
"But now, O Lord, you are our Father; we are the clay, and you are our potter; we are all the work of your hand." Isaiah 64:8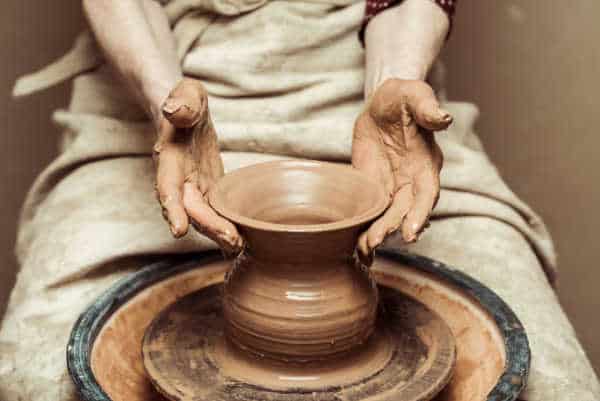 Biblical Lessons from Pottery in the Bible
#1 Kids Need to Experience the Imagery from Jesus' Time to Make the Bible Come Alive
I, of course, adore the biblical imagery of pottery in the Bible.  By contrast in our modern world, the daily lives of our children do not include many Biblical images and examples. 
Children, who do not live on farms and do not have gardens, do not have the same understanding of the parable of the sower or the power of weeds.
What is the wonder and impact of leaven to a child in whose home there is no ritual of making bread because it comes in a bag from the grocery store?
Certainly, children that spend too much time indoors might be familiar with a bottle of French's mustard but do not recognize a mustard seed or a mustard bush.
My children are privileged – their grandma has opened up the world of pottery to them.  Today's children, who have seen all kinds of wonders, are still strangely drawn to watch the spin of a potter's wheel.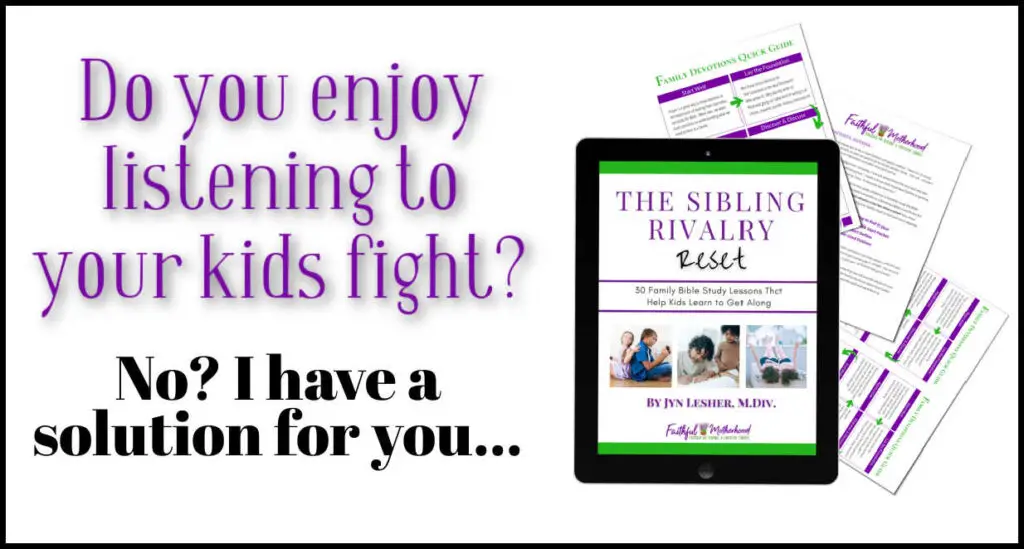 I can only imagine what it would have been like for a child during biblical times to stare in curiosity at the working of a potter. Surely, it was likely a highlight of their day.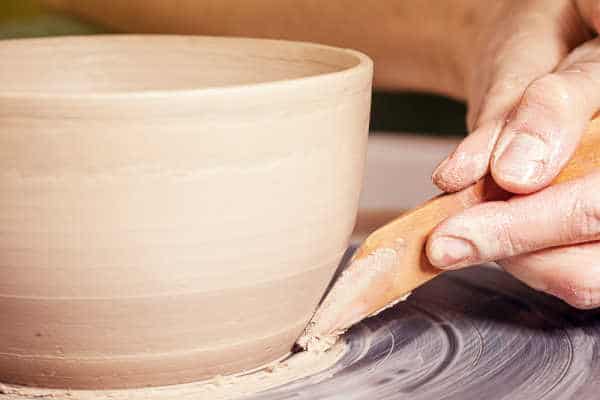 Clearly, pottery is not magic it is a skill.  Indeed, it requires the development of muscles and how to use them controlled in space.  Tiring and exhausting work, pottery applies science. 
Amazingly, a substance is transformed from a pliable mass that dissolves in water to a hard, durable vessel that can hold precious liquids.  The art continues with the amazing glazes that transform in color and gloss from before the fire to afterward.
#2 God Shapes Us Just Like the Clay
Can you hear imagery that pottery in the Bible seeks to reveal?  Clay begins as a lump of pliable dense mud.  It is shaped and then set aside to dry. 
Only after it is all dried out is it encased in the kiln for its first firing. Failure to make sure it is dry will risk the trapped moisture breaking free and breaking the piece. 
This bisque firing stage produces a plain and simple piece that is very brittle.  The intense heat forces any remaining physical and chemical moisture out of the pottery.  It forces the impurities out of the clay.
After the bisque firing, the potter uses sandpaper to remove the bumps and imperfections.  She smooths the rough places and prepares the pottery for the next stage. 
Before moving on, the potter has to clean all the debris off the piece.  She uses a sponge to clean the surface and remove any dust.
#3 Challenges will Grow the Beauty of Our Faith
The piece is still not ready for the glaze.  She must place wax on the bottom so that the glaze will not act like glue and permanently attach the piece to the kiln. Finally, it is time for glazing.  Solutions of minerals and oxides are painted on to the surface, but their beauty is still hidden.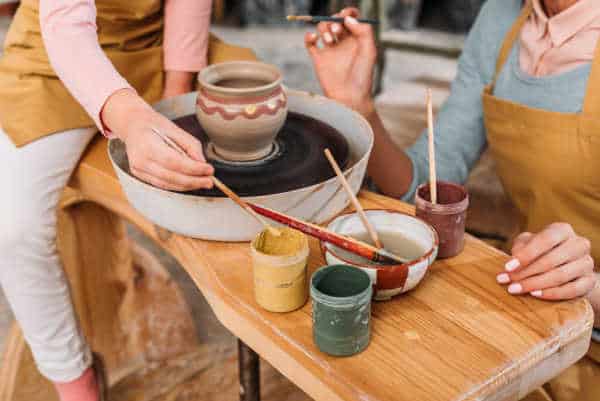 They will be transformed by the heat and new colors will shine forth after the second firing is complete.  This transformation is not unwrapped quickly, as the kiln is allowed to cool down slowly over several days before the results are revealed.
"Behold, I send my messenger, and he will prepare the way before me. And the Lord whom you seek will suddenly come to his temple; and the messenger of the covenant in whom you delight, behold, he is coming, says the Lord of hosts. 

But who can endure the day of his coming, and who can stand when he appears? For he is like a refiner's fire and like fullers' soap. 

He will sit as a refiner and purifier of silver, and he will purify the sons of Levi and refine them like gold and silver, and they will bring offerings in righteousness to the Lord."

Malachi 3:1-3
#4 How are we like the pottery before firing?
We have nothing to offer to God.  We are like the mud in relation to God.  Yet, He gathers us up and molds us and makes us into something new.  We have to be worked and molded.  We resist and it takes a firm hand to make us into His vessel. 
This is the power of the imagery of pottery in the Bible. We can see ourselves in His hands.  We see ourselves as the resisting lump. His goal is to make us beautiful and useful.  We are to be the art used to show forth His glory.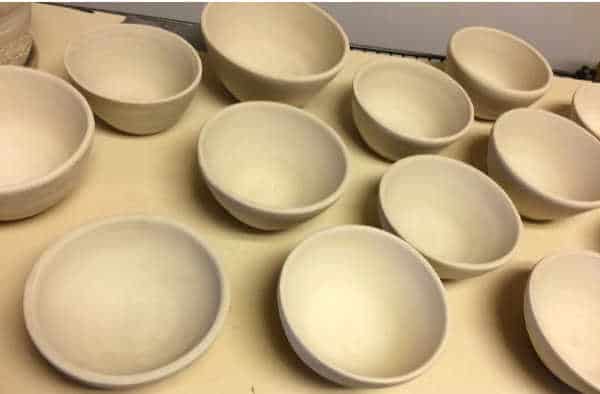 #5 How are we like the pottery in the fire?
Repeatedly, we need our impurities forced out of us to make us stronger.  Enduring the heat, we wonder why we are going through it. We wonder how God can use it, but when we look back we realize that God has.
At the same time, sometimes the fire can leave us feeling vulnerable and fragile just like the bisque ware.  We want to shrink from the potter and leave His care. We do not want the refiner's fire creating us into something new.
In contrast, this is the time we must seek His hand and artistry even more. The potter paints a new identity on us and sets that identity with fire.  Ultimately, we are stronger than ever before.  This is the truth behind the biblical imagery of pottery in the Bible.
The waters will not overtake us.  We will be strong, useful, beautiful.  Absolutely, the process takes time to be revealed!  In the end, we can trust that we will be the work of the Master Potter.
"You are the potter, I am the clay.  Mold me and make me, this what I pray.  Change my heart of God.  Make it even new.  Change my heart, oh God.  Make it ever true. Change my heart, oh God. May I be like you." ~ Vineyard
---
Do your children enjoy pottery? Explore the biblical imagery of pottery and how to see our lives in its metaphor. The steps of pottery, show us how God is active in our lives.
I challenge you to use pottery in your quiet time and with your kids to see the Potter and themselves as the clay.  Get some modeling clay to use for your quiet times this week.  Invite your children to work the clay too and share with them what this metaphor means.  Prayer and Bible study can be creative!
We kind of pottery are you? What kind of pottery do you want to be? Are you still bisque ware?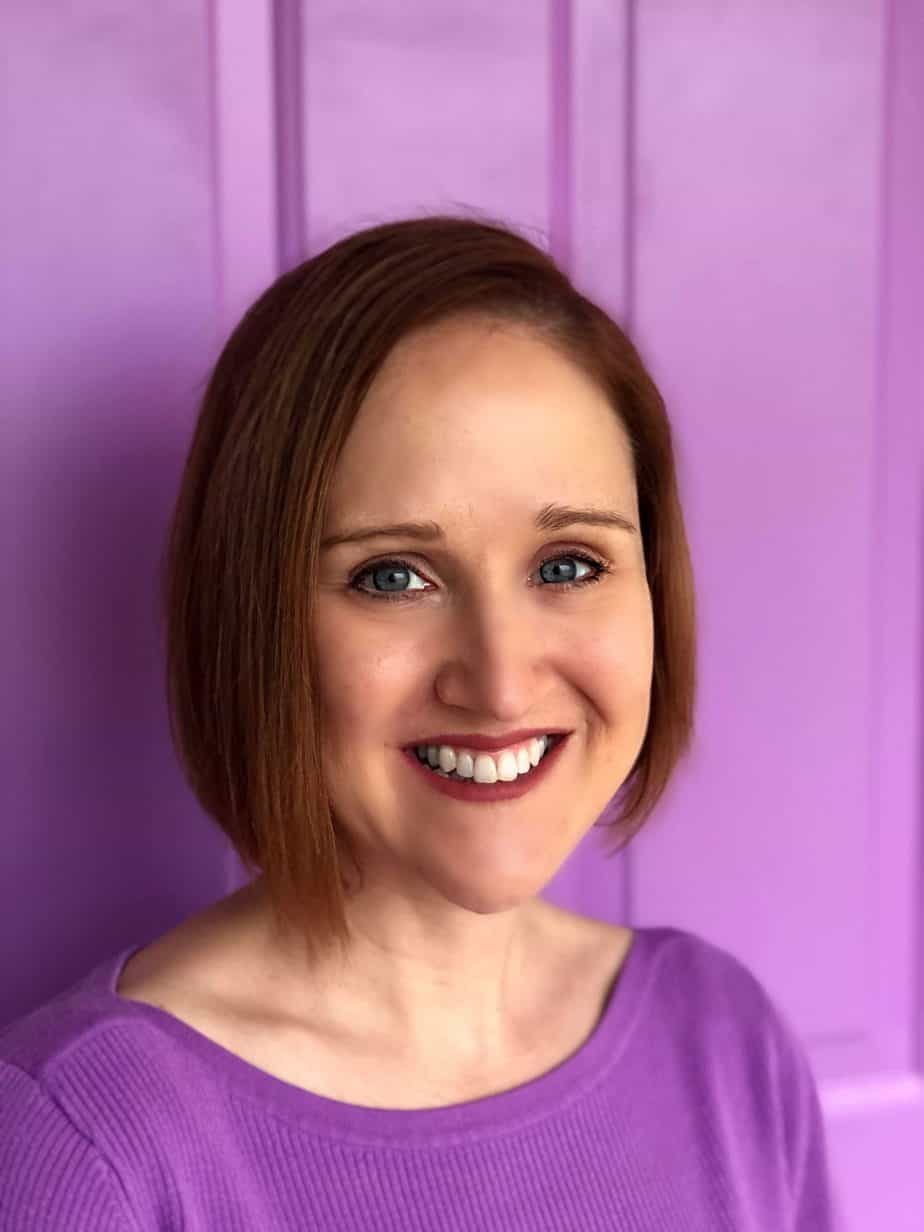 The voice behind FaithfulMotherhood.com is Jyn.  She is a veteran homeschool mom of three. More than just a pastor's wife, she holds a Master of Divinity degree and has served in church leadership for over 20 years.  Her passion is equipping parents to live out their calling as the number one faith influencer for their children. She longs to see moms empowered by God's Word and transferring that love to their children through daily Bible study and family devotions.