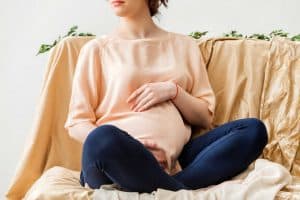 Creating new life is thrilling and nerve-wracking. Most moms are all too aware of what all can go wrong.  Are you looking for some pregnancy Bible verses to calm your pregnancy fears?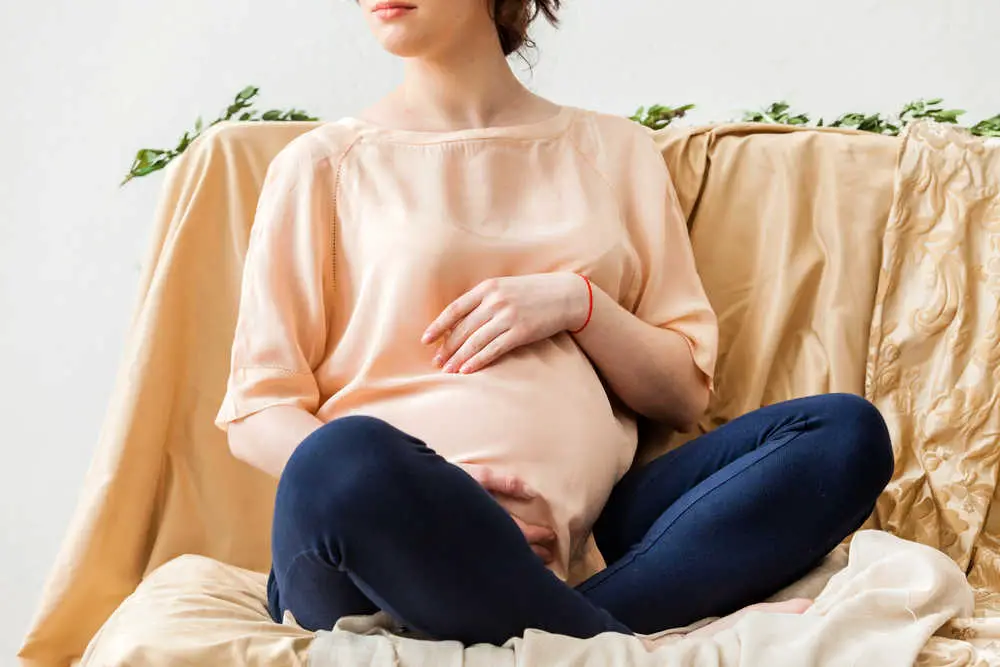 As Christians, we know we are not supposed to walk in fear. Instead, we are called to walk in faith. Sometimes, walking by faith is hard when our child is involved.
If you or a friend have had a miscarriage, you are even more aware of how a pregnancy might not always go as expected. We want to guard our hearts from hurt, yet we also want to celebrate the life that we know is growing within us.
Related Post: 7 Reasons to Announce Early & Overcome Miscarriage Fears
How can we intentionally put our pregnancy fears into perspective and find a sense of peace? Meditating on God's Word is a great way to calm our anxieties and our pregnancy fears and allow us to hold on to hope and joy! Hiding God's words in our hearts is how we combat fear.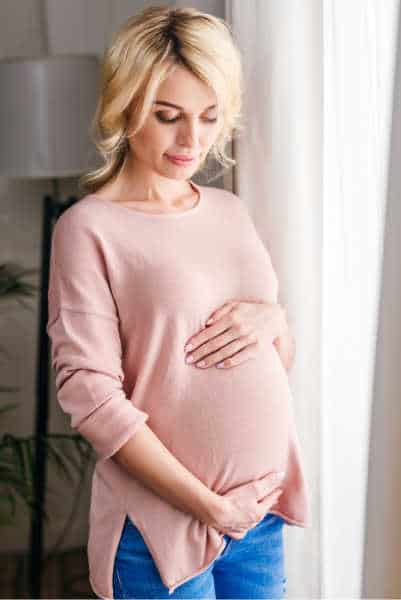 These pregnancy Bible verses are a great tool to calm your mind and heart about your pregnancy fears. Below you can get a free printable of these pregnancy Bible verses to print off and have where you can see it regularly. 
Print off these pregnancy Bible verses and hang a copy on the fridge.  Tuck another copy in your Bible.  Place another copy near your desk.
Put these encouraging pregnancy Bible verses where you will see them frequently for them to be the most helpful in calming your anxious heart. Our worry and fear don't give us any real control. In the end, God is in control.
10 Pregnancy Bible Verses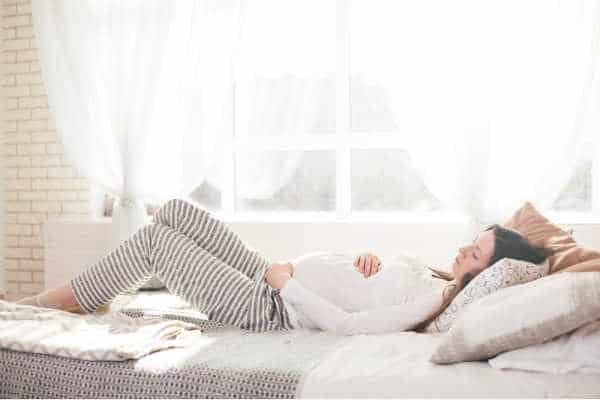 Combat Pregnancy Fears
"Fear not, for I am with you; be not dismayed, for I am your God; I will strengthen you, I will help you, I will uphold you with my righteous right hand."
– Isaiah 41:10
Related Reading: 7 Reasons To Announce Pregnancy Early & Overcome Miscarriage Fears
Focus on the Blessing, Not the Fear
"Behold, children are a heritage from the LORD, the fruit of the womb a reward. Like arrows in the hand of a warrior are the children of one's youth. Blessed is the man who fills his quiver with them!"
– Psalm 127:3-5a
Trust Over Pregnancy Fears
"When I am afraid, I put my trust in you. In God, whose word I praise, in God I trust; I shall not be afraid."
– Psalm 56:3-4a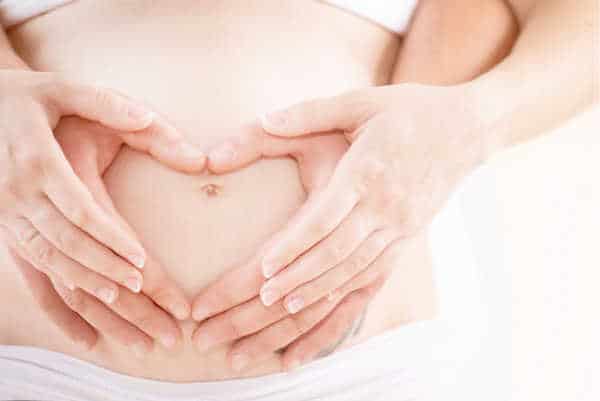 God is Everywhere, Even in the Your Womb
"For You formed my inward parts; You knitted me together in my mother's womb. I praise You, for I am fearfully and wonderfully made. Wonderful are Your works; my soul knows it very well. My frame was not hidden from You, when I was being made in secret, intricately woven in the depths of the earth. Your eyes saw my unformed substance; in Your book were written, every one of them, the days that were formed for me, when as yet there was none of them."
– Psalm 139:13-16
"He trusts in the Lord; let him deliver him; let him rescue him, for he delights in him! Yet you are he who took me from the womb; you made me trust you at my mother's breasts. On you was I cast from my birth, and from my mother's womb you have been my God."
– Psalm 22:8-10
"Before I formed you in the womb I knew you, and before you were born I consecrated you; I appointed you a prophet to the nations."
– Jeremiah 1:5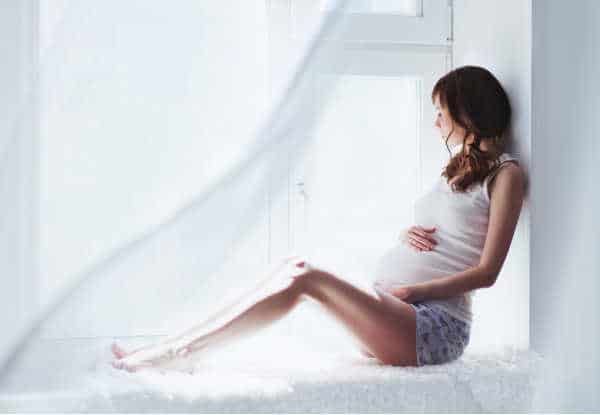 God Cares about Your Pregnancy Fears & Anxiety
"Casting all your anxieties on Him, because He cares for you."
– I Peter 5:7
"You keep him in perfect peace whose mind is stayed on you, because he trusts in you. Trust in the LORD forever, for the LORD GOD is an everlasting rock."
– Isaiah 26:3-4
"Peace I leave with you; my peace I give to you.  Not as the world gives do I give to you.  Let not your hearts be troubled, neither let them be afraid."
– John 14:27
 "Do not be anxious about anything, but in everything by prayer and supplication with thanksgiving let your requests be made known to God. And the peace of God, which surpasses all understanding, will guard your hearts and your minds in Christ Jesus. Finally, brothers, whatever is true, whatever is honorable, whatever is just, whatever is pure, whatever is lovely, whatever is commendable, if there is any excellence, if there is anything worthy of praise, think about these things."
– Philippians 4:6-8
Get a copy of these Bible verses to encourage you with God's Word below!