Sunday morning dawns. We value the importance of Sunday School and gathering for worship so we make Sunday morning important. We know the benefits of Sunday school but …
Despite that commitment, Sunday morning doesn't always go smoothly. Even though most children get to sleep in later than they do for school, everyone still seems to move slowly.  It is the one day of the week that some can sleep in a little.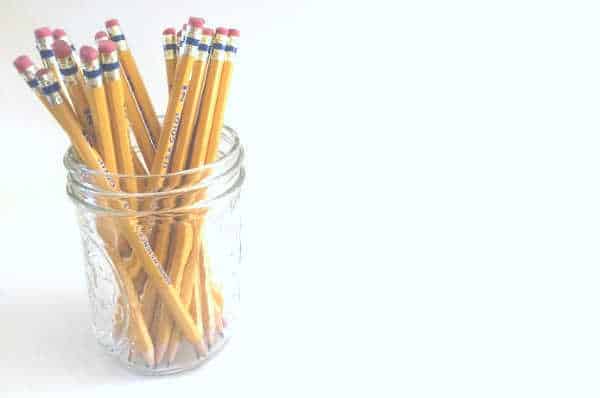 Does your house sound like this on Sunday morning?
Wake up, children.  Eat your breakfast. 
Get dressed in church clothes.  No those are play clothes, put on church clothes. 
Brush your teeth.  Comb your hair.  Hurry up.
If you have a pre-teen/teen daughter…..
"No, you are not wearing that to church."
"We are leaving in five minutes even if you are in your pajamas!"
"That is way too short. Put on something else."
"I have nothing to wear!!!  Do I need to pick out something for you?"
Confession #1 Tardiness Impacts the Benefits of Sunday School
Do you value Sunday School? Are you tardy to Sunday School? If we really valued the importance of Sunday School, then we wouldn't be late.
Finally, you are in the car.  Driving a little bit faster than you ought to make up time.  Children are fussed at but everyone is "all smiles" when they get out of the car.  Right?! Haha.
Sunday School never starts on time.  There is always that gathering time.  If you are late for "real" school then you are tardy.  Late for church? That is normal.
If Sunday School starts at 9:30 a.m, then the class might really start at 9:45 a.m. So you are down to 45 minutes for class. The importance of Sunday School should be demonstrated by starting on time.
Confession #2 We Don't Treat Sunday School Like "Real School"
What is the value of Sunday School versus regular school?
Is the importance of Sunday School less important than regular school? Sunday school and real school both have to deal with children that are restless.  Real School has detention.  Real school has teachers who are held accountable.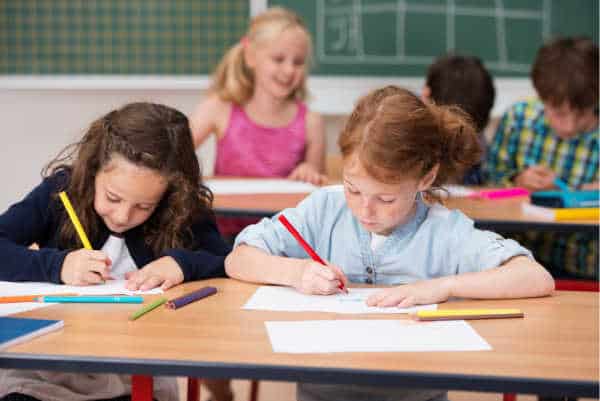 Instead, Sunday school has teachers that want to be kind and nice.  It may have a rotation of teachers, each re-learning the special nuances of each student's learning style and discipline needs.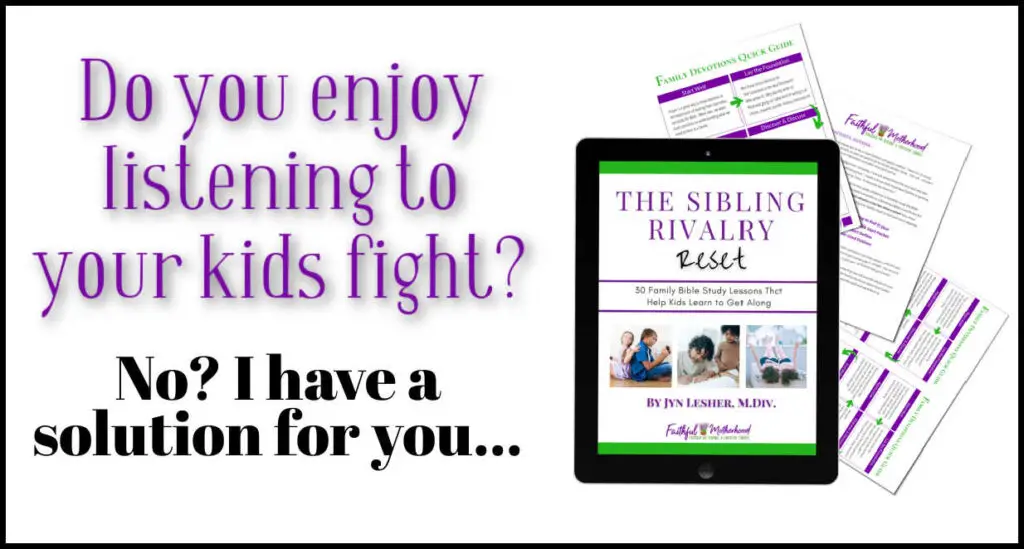 The importance of Sunday School needs to emphasized by empowering and motivating our teachers with the urgency of their calling.
With less than an hour each week, it is challenging for the teacher to build those bonds and establish a classroom atmosphere conducive to effective teaching.
Even for experienced teachers with classroom management skills – my experience is that your student likely gets at most 30 minutes of teaching. Let that sink in – 30 minutes a week.
Let's be generous and assume you go to church 3 out of 4 Sundays a month.  Vacation and family weekends take you away on those Sundays.  Consequently, you are there about 39 Sundays out of 52 – that is 19.5 hours a year.
Do we really value Sunday School when our children only get around 20 hours of instruction a year!

Just under 20 hours a year.  The equivalent of less than a week of public school.  The impact and the importance of Sunday School is fleeting if it only makes up around 20 hours a year!
It is not enough.  You must stand in the gap and do the main teaching at home.
Confession #3 Testing the Importance of Sunday School
A real school has tests and learning goals.  There are evaluations and assessments as to if the children are learning what they are supposed to be learning.
What is the "test" in Sunday School?  The answer … Do the children leave happy? Do they have a sheet with them to take home?  Did they behave?  Positive answers to these questions often satisfy the vast majority of parents.
But did they learn anything??  There is often a core learning focus in Sunday School material. 
All too often it is something vague like God is love.  God wants us to love others.  The importance of Sunday school extends far beyond just influencing behaviors, but in seeking to change hearts.
These are really important ideas but they need to be anchored in scripture.  Our culture has echoes of these ideas but they are not the same as the Christian interpretations.
If Sunday School is important, then we need to be testing and evaluating our students that we can measure their progress. How are we to know if we are being effetive in teaching the Bible and a Bilbical worldview if we don't do the research to find out?
Confession #4 Not all Sunday School Classes Teach the Bible
Does your Sunday School teach the Bible? Some Sunday School curriculums are great for teaching moral application and what to believe. But are they equipping your student to study the Bible themselves?
Children need to know the grammar of the Bible and of the faith.  By grammar, I mean the basic facts and stories.  They need to know the basics of the Bible. 
They need to know the books of the Bible so they can look things up.  Knowledge of a concordance is needed so they can do their own research.  They need to know basic stories so they can be familiar with the witnesses of faith.
Why is it important to memorize the books of the Bible?  It is God's word.  (Had to say it!)  You can find a book without using the table of contents.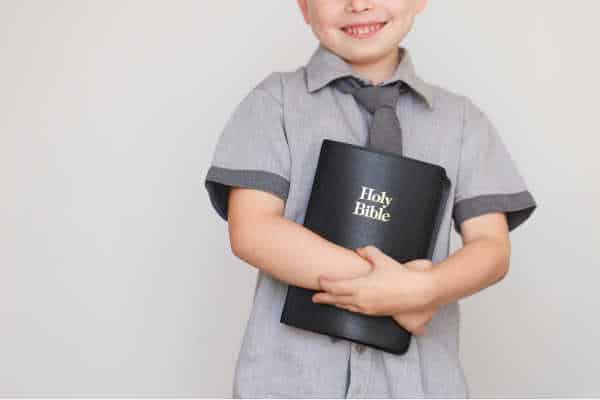 Related Reading: Why Your Child Needs to Memorize the Books of the Bible
Familiarity with the Bible builds confidence that you can find things and look like you know what you are doing.  If the books are memorized, then when you hear the name you have a memory peg to hang more information on.
When a pastor preaches about Jonah, you know it is in the Old Testament.  You know it is placed in prophets.  You can picture its location and have a place in your mind to put more information about Jonah.
Knowing these basic facts about the location and the story, allow your mind a foothold to hold the door open as you struggle with the deeper theological questions posed in the book. The value of Sunday School is priceless when it opens the Bible for our children.
Related Reading: 9 Simple Strategies to Memorize the Books of the Bible Quickly [Without Singing!]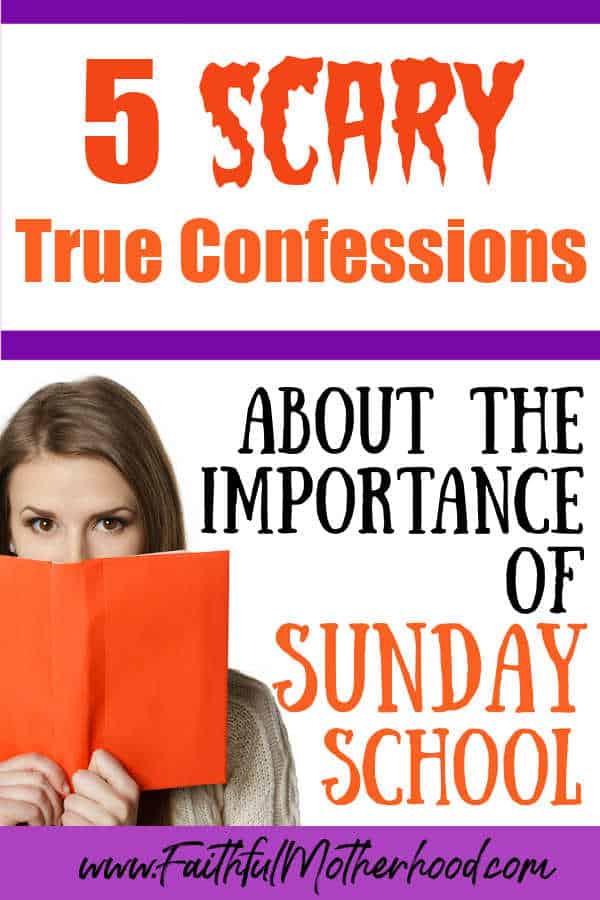 Confession # 5 Sunday School Just Isn't Enough
Sunday School is important.  Every time that we gather at church is important.  It just isn't enough on its own.  
If the Bible is to be our guiding voice in how we live our lives on a daily basis, then we need to study it on a daily basis.  Twenty hours a year is just not enough to develop a Christian worldview and an adequate knowledge of God's Holy Word.
Do you have the books of the Bible memorized?  Do you study the Bible with your family?  What resources do you need to help you with that vision? The importance of Sunday School pales in comparison to the imprtance of mom and dad discipling thier children at home.
Want More Help for Sunday Morning?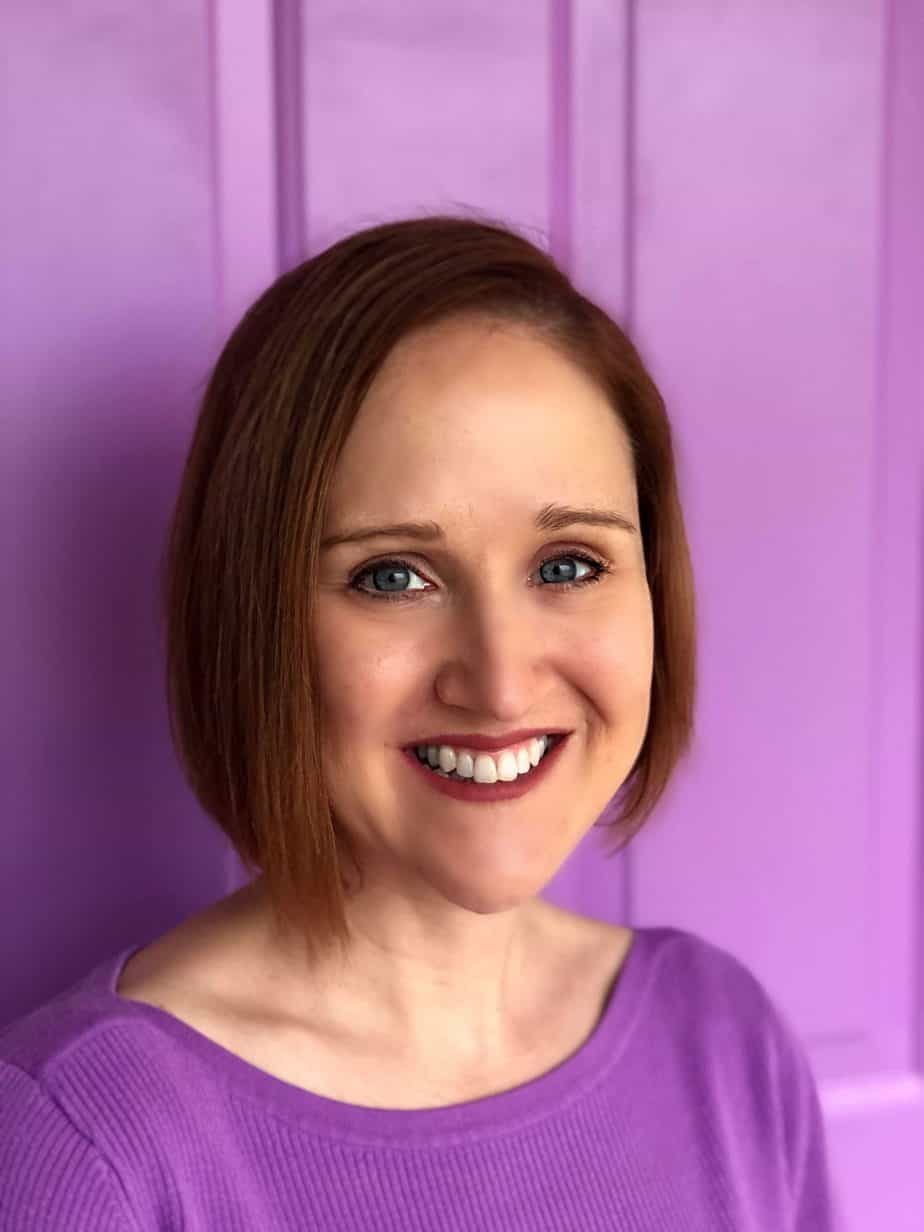 The voice behind FaithfulMotherhood.com is Jyn.  She is a veteran homeschool mom of three. More than just a pastor's wife, she holds a Master of Divinity degree and has served in church leadership for over 20 years.  Her passion is equipping parents to live out their calling as the number one faith influencer for their children. She longs to see moms empowered by God's Word and transferring that love to their children through daily Bible study and family devotions.