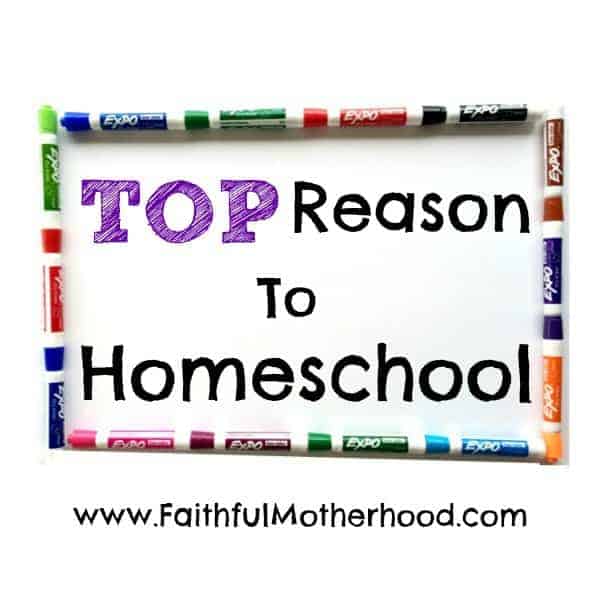 My children are homeschooled.  Upon learning this, I am often asked about why we homeschool and what is my top reason to homeschool. Interesting that parents who send their children off to public school are never really asked this question.
If we choose to do the unusual or the different, people are often curious – and sometimes offended – at our choice.  It is a legitimate question. 
Homeschooling is not easy; it is hard work.  Many days it feels like it would be easier to send my children off to public school.  So what do I answer people?  What do I say is my top reason to homeschool?
My usual responses …
Often times, I don't tell them my top reason to homeschool.  I will tell them some of the reasons why we homeschool, like:
It is easier with my husband's schedule because he has a lot of evening meetings.  Homeschooling allows us more flexibility during the day.
All of our extended family lives out-of-state.  Homeschooling allows us the flexibility to travel and see them, which the short public school summers do not afford.
One of my children is a type 1 diabetic.  Staying at home for school means that I am able to better manage her condition and take care of her.
We do not like to get up early!  If my children went to public school, we would always be late.
Home is a lot quieter which makes it easier for my ADHD child to focus.
I want my children to have a classical Christian education, which is what was standard up until a hundred years ago and produced amazing leaders and thinkers.
I could go on and on with serious and funny reasons why we decided to homeschool and continue to homeschool.  None of these, however, are my important reason to homeschool.
What is my Most Provocative Reason to Homeschool?
We are a ministry family and so much of our energy and passion is poured into the church and into seeing people live more faithful lives.  As parents, we were strongly convicted that to spend all of that time and energy and then to lose our own children would be unbearable.
There are lots of opinions out there about what works and what doesn't work to raise children who grow up to have strong faith.  Some of those opinions are grounded in data, but a lot are grounded in wishful thinking.
My most compelling reason to homeschool – I want my children to love Jesus.  Homeschooling gives me a dramatically better chance of making that come true.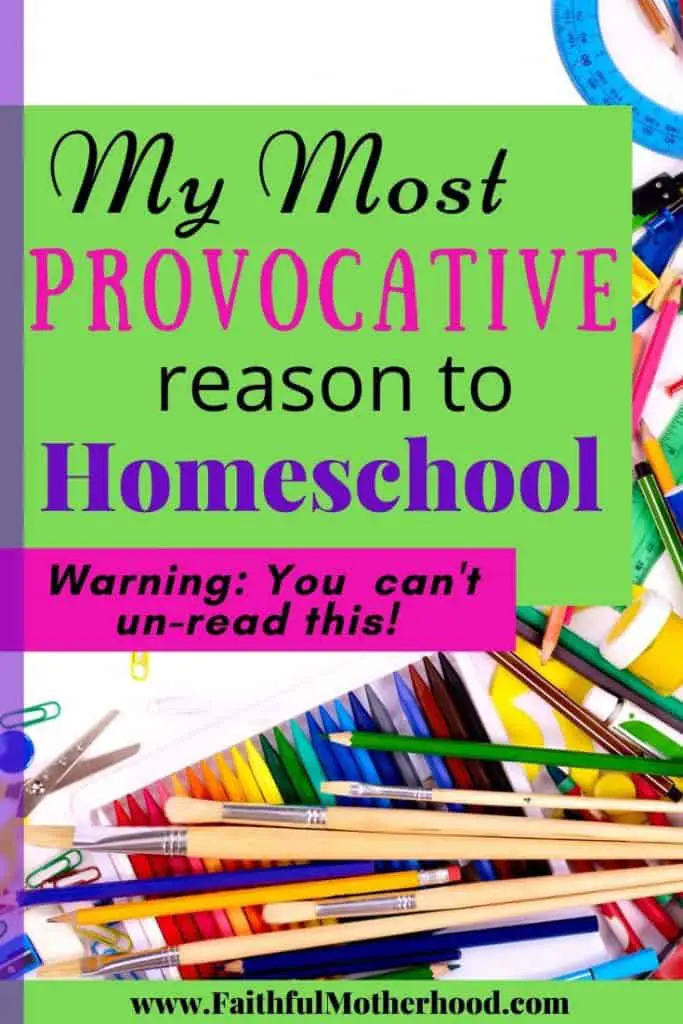 Public school and Faith Outcomes
Public school is tough on faith. In 2001, the Southern Baptist's undertook a massive survey of their members.  They found that 70%-88% of their youth are leaving the church after their freshman year of college. Another study revealed that 70% of youth involved in church youth groups stop attending college within 2 years of high school graduation.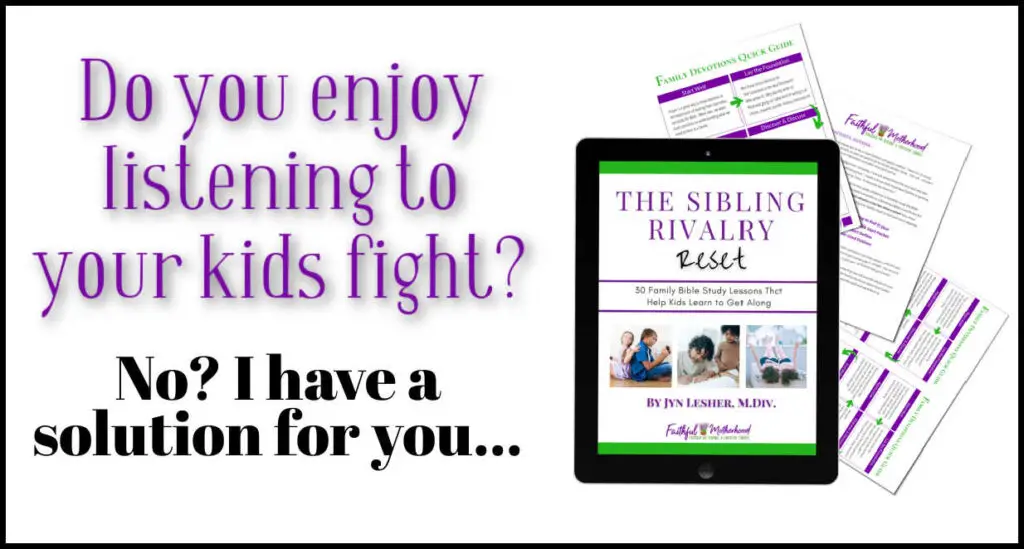 How many of those come back? How many have children and decide that it is time to get involved in church again? There is a lot of conflicting data on this but the simple answer is: not as many as you would hope.
Best Reason to Homeschool: What kind of Christian do we want to raise?
More importantly, is that what we want?  We want to raise disciples who know the value of being connected and rooted in the church.  True disciples don't go to church once in a while, instead, they gather with the church regularly as the Bible commands. 
If adults return to church because of their children, are they seeking Jesus for their children or just seeking the experience of being churched?
Being churched doesn't save you, being in love with Jesus does. We don't want to raise cultural Christians but people in love with Jesus and his bride, the Church.
How many Homeschoolers walk away from the Faith?
Dr. Brian Ray, of the  National Home Education Research Institute, conducted a large research survey of adults who had been homeschooled.  Commissioned by the Home School Legal Defense Association in 2003, the report surveyed over 7,300 adults. 
The report proved the positive impact that homeschooling had on those surveyed.  The vast majority of homeschooled adults are very involved in community service, engaged in politics, and overall productive and happy citizens.
The survey asked these homeschooled adults how often they attended worship services.  The number of those who attended worship at least once a month: 93.3%!! 
If your main goal as a parent is to raise disciples of Jesus, homeschooling results in a less than 7% failure rate.  Remember that the success rate for children sent to public school was less than 30% or less.
My top reason to homeschool is summed up with these striking numbers below!
Homeschooling failure rate … 7%
Traditional school failure rate …70% or more.
You do not have to be a math whiz to see that is a massive difference.  Clearly, homeschooling dramatically improves the ability of parents to pass on their faith to their children. 
The positive influence of homeschooling is so great, and the negative impact of public schools is so significant, that all Christian parents should have to wrestle with this decision. 
Raising passionate followers of Christ is my number one goal as a parent.   This is my top reason to homeschool.
"I have no greater joy than to hear that my children are walking in the truth." 
– 3 John 1:4
You can read Dr. James Dobson's call to homeschool here.  Interested in reading more data about worldview differences between students of public, private, and homeschools?
Check out the work of the Nehemiah Institute. Many Southern Baptist pastors recommend the exodus of Christian families from public schools as well. Read their comments for yourself.
Do you homeschool? What is your top reason for homeschooling? If you don't think you can homeschool, what are you going to do to invest quality time in developing your child's faith?
Related Posts: 
Are You Qualified to Homeschool? 
When You Want to Quit Homeschooling
What Homeschool Moms Wish There Pastors Knew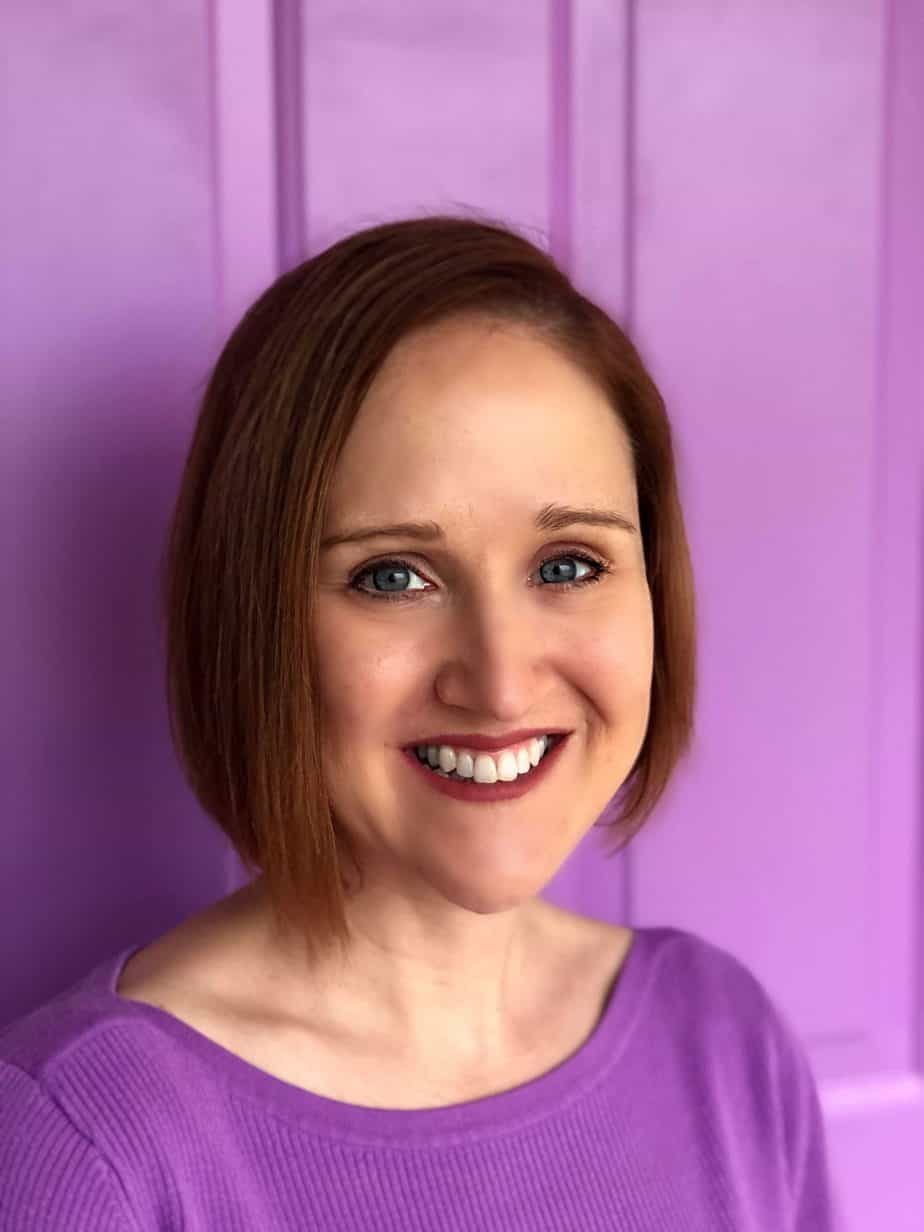 The voice behind FaithfulMotherhood.com is Jyn.  She is a veteran homeschool mom of three. More than just a pastor's wife, she holds a Master of Divinity degree and has served in church leadership for over 20 years.  Her passion is equipping parents to live out their calling as the number one faith influencer for their children. She longs to see moms empowered by God's Word and transferring that love to their children through daily Bible study and family devotions.