The types of families that homeschool, and the reasons why they homeschool, are quite diverse.  Even been curious why would a liberal want to homeschool?
There are strong stereotypes about families that homeschool.  People assume you are light-skinned, conservative, traditional family structure, and Baptist.
While this might be true for a lot of homeschoolers, it isn't true for all homeschoolers. There are many reasons for those who are liberal to homeschool as well. As well, as reasons for families of a diverse range of skin colors and religious backgrounds.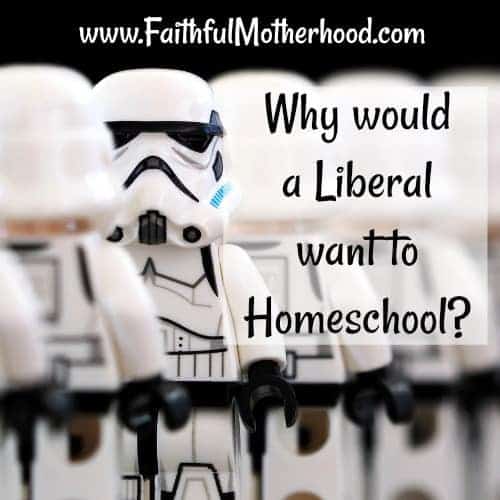 I have been in homeschool co-ops with single-parent families, blended families, and traditional families.  Some families have been single income, but in a lot of the families, the homeschooling parent still has some part-time work.
Homeschoolers come in many shades.  In fact, African-Americans make up a growing portion of homeschoolers with almost a quarter of a million homeschooling students.  While many families choose to homeschool for religious reasons, not all do.  Plus, there are many reasons to homeschool.
If you are liberal, agnostic, or non-Christian….you might find that homeschooling is an excellent choice for your family as well.  Why?
Why would a Liberal want to homeschool because …Children are more than Cogs in an Economic Wheel
Our national conversations about education tend to revolve around the preparation of workers for the global economy.  We worry about keeping up with the test scores of other countries because we think that the scores on these tests determine the future of our economy.
This language demonstrates the belief that people are just cogs in an economic wheel.  Pawns on a chessboard to be moved around in a global game.
When we look at our children is this how we see them?  Are you raising future workers who will pay your social security and take care of you in your old age?  Is that the sum of their value?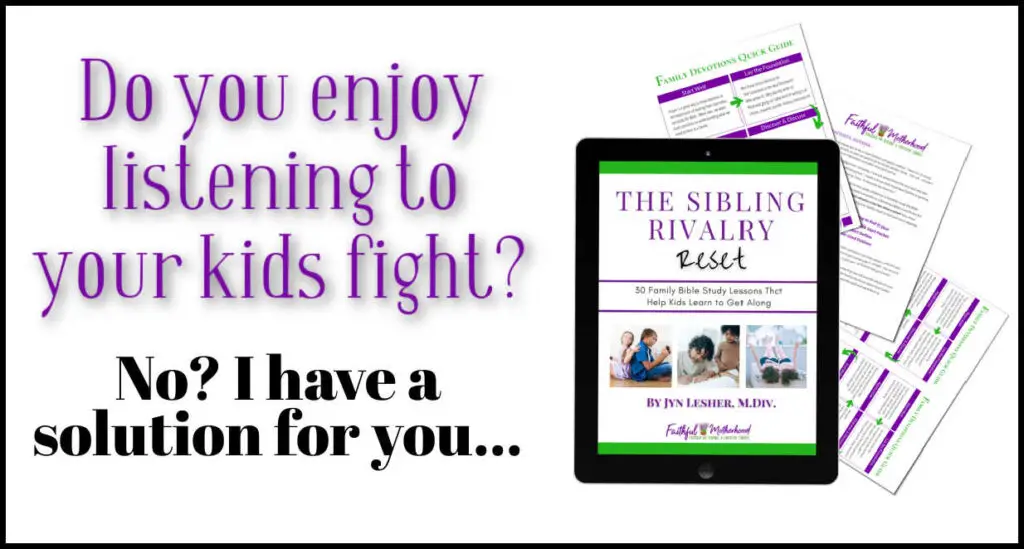 We want them to be successful in life and all to often that equates with wealth. We push them to go to better schools to get better-paying jobs because we fall into the trap of thinking that will give them a better life.
Yet, we know that wealth does not buy happiness.  Working as a teacher in an inner-city school, a police officer, or a social worker is certainly not going to bring you wealth.  In spite of this, we lift up these vocations for the value to that provide to others and society.
Each person has a value that is entirely disconnected from their economic value.
As a Christian, I believe that each person is created in the image of God.  For that reason alone, they have immeasurable value.  I believe that each person has unique gifts and skills to offer the world to make it a better place.

Why would a Liberal want to homeschool because …The Factory Model of Education Devalues People
Our dominant models of education treat children like blank slates to be cut out like cookies.  It is a cookie-cutter model in which everyone is expected to learn to read at the same time and to master mathematical concepts at the same time.
It is as if they are raw material working their way through a factory until the system spits out a final product at graduation.  Each step of the process is tightly regulated and directed, no deviation allowed.
People are not cookie-cutter copies of one another.  Each of us learns in different ways.  We learn at different speeds in different subjects.
Each of us has different passions. We are wonderfully and diversely made. If, as a liberal one values diversity, homeschooling promotes more diversity.
A math curriculum that really clicks for one student may be the worst choice for another student.  In a traditional classroom, it is one size fits all.  In a homeschool setting, you have the freedom to meet the need of that child.
Whereas schools are the factories of education, homeschools can run themselves more like greenhouses. One child might be a rose.  Another child might be a cactus.  Yet another child might be bamboo.  Each has its own need for light, for water, and for temperature.
One size does not fit all.  Each was created to make a unique impact on the world.  Each is perfect in their own special way.  Is this not the diversity and freedom to which most people who identify themselves as more liberal would aspire.

Why would a Liberal want to homeschool because … Consumerism Defines Our Culture
Homeschooling is about shaping your child's worldview.  There are some great liberal reasons to object to the worldview that is taught in many public & private schools.  Consumerism is the chief idea that we can likely agree on.
Social value in these institutions is often influenced by your economic level. Kids tend to be friends with kids from other families that have the same economic level as themselves.
There are many social clues to help them with this stratification.  Brands are really important in school.  What brand of shoes are you wearing?  Whose label is written on your shirt? Are your jeans from Wal-Mart or Justice? Appearance is often valued above one's intelligence or another gifting.
Consumerism is a challenge to creating a diverse and accepting society.  It once again values people based off of the economic influence, and we are reduced back to cogs in a wheel.

How will you pass on your values?
Ultimately, the best way to pass on your values – regardless of whether they are religious, political, social, or economic – is to homeschool.   It gives you the opportunity to have quality conversations with your children and to help them deeply think through issues.
This is dangerous territory, however!  Teaching your children to think deeply means that you will have to think deeply about why you believe what you believe too.  In the end, we should all be able to agree that raising compassionate, thoughtful people is something worth pursuing.
Are there other reasons that you would lift up for everyone to consider homeschooling?  What are the ideas that would appeal to your non-conservative friends?
Related Posts:
Are You Qualified to Homeschool? 
15 Encouraging Verses for Homeschool Moms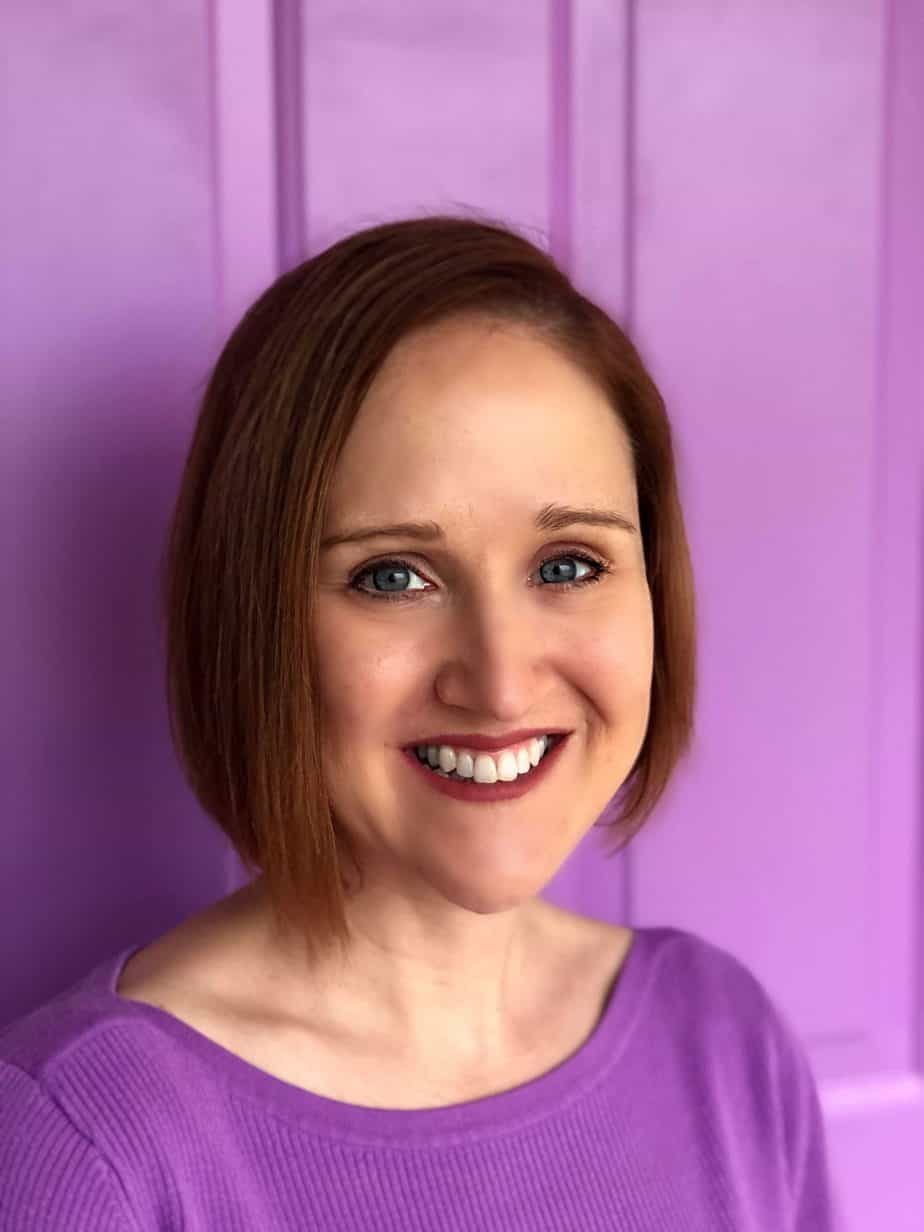 The voice behind FaithfulMotherhood.com is Jyn.  She is a veteran homeschool mom of three. More than just a pastor's wife, she holds a Master of Divinity degree and has served in church leadership for over 20 years.  Her passion is equipping parents to live out their calling as the number one faith influencer for their children. She longs to see moms empowered by God's Word and transferring that love to their children through daily Bible study and family devotions.