How short is too short of a skirt for Christian women?  There are folks who will make theological and biblical arguments to support their opinion.  Sisters in Christ, I encourage you to think about this issue with the practical lens of freedom. Mini skirts are not good for women.
Mini skirts are bondage, not freedom. If I am going to wear a skirt, give me a long skirt rather than a short skirt any day – there is so much more freedom.
Mini Skirt Problem #1: Shaving
Short shirts imprison you to shaving.  (Maybe not for all but for me – I don't want others seeing my stubbly legs.)  The shorter your skirts, the more you have to shave.  Shaving takes time.
Have you ever picked out something to wear and then realized that it has been a while since you shaved.  Yup.  Mini skirts are not good for women. Longer skirts give us the freedom to shave when we have time on our terms.
Mini Skirt Hassle #2: How You Sit or Stand
Short skirts dictate to us how we sit or stand.  We can plop down on the floor in a long skirt.  You can sit criss-cross applesauce.  We can kick off our shoes and tuck them up under us.
We don't have to figure out how to get something off the floor without showing the world our underwear.  You can sit in a chair and not have to have part of your brain focused on keeping your knees together.
Mini skirts are not good for women who want the freedom to move around.
Mini Skirt Punishment #3: Pantyhose
Short skirts confine us to pantyhose.  Someone women don't wear hose at all.  They have those perfectly toned and tanned legs that other women dream about; however, I do not.  My pale skin is stamped with a tapestry of spider veins. I get cold easily.
Plus, I hate pantyhose.  It is expensive and it doesn't last.  My feet can't breathe. Wearing short skirts costs me more money.  Longer skirts get me closer to financial freedom.
Mini Skirt Problem #4: Self-Consciousness
Short skirts enslave us to thinking about how our bodies look.  In a shorter skirt, I am more self-conscious about my shape and size.
The more we show off, the more others know exactly where every curve out and in is located. The mystery is usually much more flattering for women than displayed reality. Mini skirts are not good for women because they focus the attention on our bodies and not who we really are.
We should be proud of our curvy bodies, but often we are not.  So we are imprisoned by worry and self-doubt rather than dressing in a way that frees us to focus on our hearts on others.
Mini Skirt Challenge #5: Just My Parts
Short skirts imprison us by buying into a culture that finds our worth in our body parts.  Like any other article of clothing that is tight or small, short skirts put a lot of un-do attention on one part of our bodies instead of focusing on the unique people that we are as a whole.
Short skirts literally shift the attention to us as a sexual object – where is the freedom in that? In a shorter skirt, a woman is more likely to be noticed and remembered not for her compassion, the things she has done, or the brilliance of her mind – but rather for the quality of her legs.
This is not freedom nor is it advancement for women.
Mini skirts came out of the feminist movement.  The battle cry of "women can wear whatever they want" & this is true in a free society.
The irony is that a movement to improve the dignity and status of women would appear to benefit men far more with a focus on our legs.  It makes us more like trophies who can't bend over or lift.
We have to perch on chairs.  To my eye, short shirts are not the clothing of strong, confident, and smart women.
Don't even get me started on heels! They look so pretty but is the agony worth it.  Flats are so much more freeing!
Modesty is a Heart Issue
I have a pre-teen daughter, therefore discussion of the length of skirts and shorts happens frequently at our house.  Oh, how I wish the Bible told us exactly how long is long enough.  The challenge is that things, which are perfectly normal in one culture, can be scandalous in another.
The reality is, as well, that one can be perfectly immodest while covered from head to toe.  Modesty is really a heart issue.  Do we dress to draw attention to ourselves for our own benefit or do we dress to draw attention to God and the gospel?
"I appeal to you therefore, brother and sisters, by the mercies of God, to present your bodies as a living sacrifice, holy and acceptable to God, which is your spiritual worship." Romans 12:1
The Mini Skirt is Not Good for Women, but Jesus Is
Through Christ, we are freed from the vain folly of focusing on shallow values of our worth and fleeting measures of what passes as fashionable.  We are freed to find our eternal worth in Christ.
Because we are freed from the slavery of our looks, we are consequently free to make an eternal impact on our world.  I can dress for Christ. Mini skirts are not good for women, but following Jesus is.
Mini skirts. Maxi skirts.  Midi skirts.  Cocktail length skirts. So many different lengths from which to choose. Furthermore, my same philosophy of skirts applies to shorts as well. Choose freedom, not bondage.
Can we wear shorts? Must we wear skirts?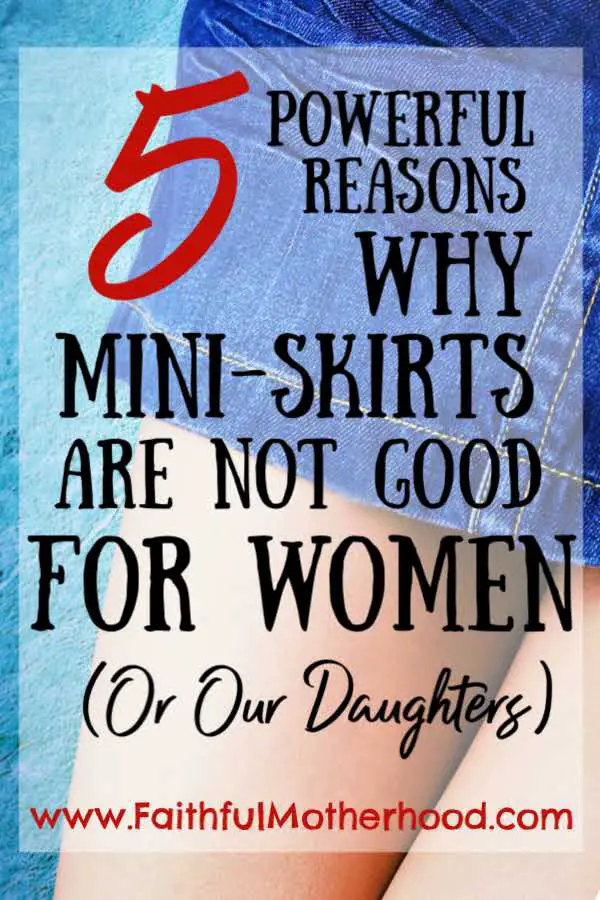 Everybody Used to Wear Skirts
Here's the deal.  All women wore skirts in Jesus's day but then again so did the men.  In their ancient middle eastern culture that was the norm.  In fact, long tunics were the norm all over the world.
Pants became necessary for riding a horse.  Since warfare was eventually waged on horses, it changed fashions.   Consequently, men transitioned to pants, and eventually women did as well.  Much later, we experimented with mini skirts.
Many Christian writers can make impassioned arguments for why women should not wear pants and should exclusively wear skirts.  While preferring skirts, especially in the summer, I like my pants as well.
Pants or Mini Skirts, the Focus is on the Heart
Are you drawing attention to your body or your spirit?  Are you drawing attention to yourself or to Christ?  Do your clothes help or hinder doing good works and consequently serving others for Christ? We are freed from bondage to being defined by the sum of parts and as a result, called to show others how wholly valuable they are to Christ.
In conclusion, feel free to burn your pantyhose and heels but please, please not the bra.
I would love to know how you talk to your children about modesty.  Plus, where to find long shorts for teenage girls.  Seriously, there is a market there!
Related Posts:
Is Length the Heart of Modesty?
7 Biblical Beauty Lessons for Christian Women
How to Be Counter-Cultural – Dress Like a Girl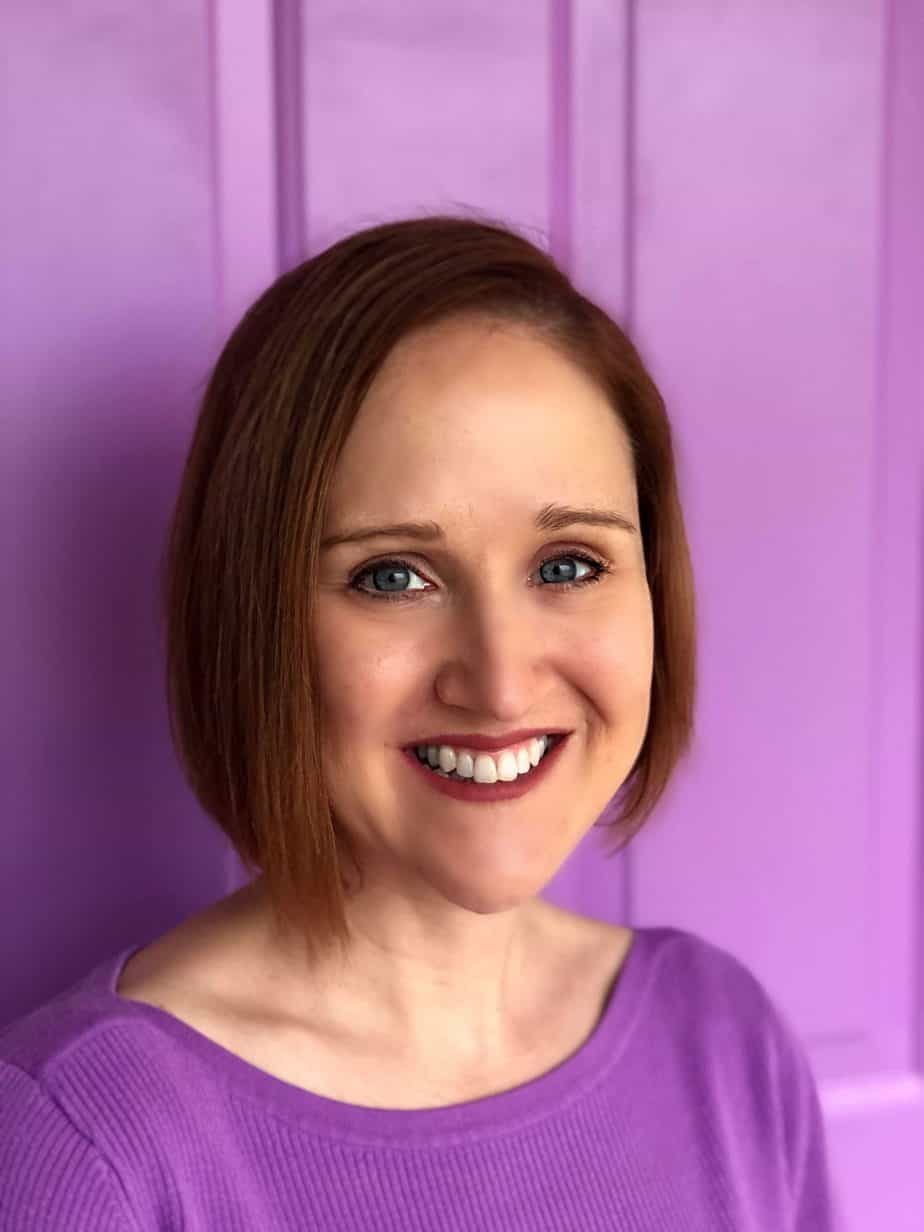 The voice behind FaithfulMotherhood.com is Jyn.  She is a veteran homeschool mom of three. More than just a pastor's wife, she holds a Master of Divinity degree and has served in church leadership for over 20 years.  Her passion is equipping parents to live out their calling as the number one faith influencer for their children. She longs to see moms empowered by God's Word and transferring that love to their children through daily Bible study and family devotions.