"Yet she will be saved through child-bearing –if they continue in faith and love and holiness, with self-control." 1 Timothy 2:15
What does it mean to be saved through child-bearing?
There are some passages in the Bible that I struggle with.  Okay, quite a few. In fact, there are many times that I wish that the Bible was much plainer and to the point.  I wish that it answered the questions that I have and the questions that our current culture struggles with unmistakable clarity.
We are grounded with the timeless truths found in its pages.  Refreshed and surprised by the new insights that greet us each time we open its pages.  How is it that I can read a passage that I have read before many times, and yet I hear a new word from God about how it speaks to my situation?
Admittedly, I have grown to appreciate the holy mystery of some parts of the Bible.  The mystery of familiar words with an unfamiliar message. 
Likewise, the mystery of words that don't make sense from a scholarly point of view but weirdly make sense as one lives them out.
Mysterious Meaning of Saved Through Child-Bearing
Without question, this passage falls into that category.  I admit I'm not sure what the writer of 1st Timothy was getting at in this verse.  I don't follow his argument or logic.  Yet, after almost 13 years of motherhood, there is a truth that speaks to me in this verse.
I don't think you are saved by physically bearing a child – that would be works righteousness.  Certainly, nothing we do can earn our salvation. 
Being able to physically birth a child is frankly, a miracle.  Likewise, not every woman who wants that experience can do so and thus we build our families in other ways.
Some translations use the phrase child-bearing instead of childbirth.  I prefer this translation for the holy mystery of this passage.
Child-bearers for the King
Child-bearing.  In the language of the Bible, the one who carried the wine to the king was called the cup-bearer.  Are not we, who carry children to our king, then child-bearers?
We carry them along – on our shoulders and on our hips.  Uppy, uppy.  They call to us.  Our backs and legs hurt as they grow bigger.  Then in a blink of an eye, they are too big to carry on our hips.  Eventually, we carry them in our cars to this event and that practice.
We bear with them.  Bearing with them through temper tantrums and sick nights.  We bear with them through cleaning their rooms and mealtime protests.  Definitely, we bear with them through their growing pains and their hormones.
As a result, all mothers are child-bearers.  We cup their precious lives and hearts.  We seek to protect them and lovingly offer them to our King.
Child-bearing is Mother-saving
Moreover, as child-bearers, our children also shape us and make us more presentable to our King.
There is this phrase.  I have been saved, I am being saved, and I will be saved.
When we confess Jesus as our Lord and Savior and commit to following him – we are saved.  Yet, we are not in heaven right then and there.
Ultimately, we look forward to the time of consummation when we will be with Christ in heaven and be saved from this world.
Messy Middle
Between the beginning of our journey in Christ and the fulfillment of that journey, we have the messy middle.  Our imperfect, sin-filled middle where we long to be more like Christ and struggle with our imperfections and missteps.
I remember being very disappointed in the power of my baptismal waters.  I was baptized on a Maundy Thursday, the Thursday before Easter. 
It was in the evening and the sanctuary was darkened with candles.  It felt almost magical. 
For some reason, I had it in my head that after I was formally baptized that it would make it so much easier not to sin.  Unfortunately, I was wrong. 
The sin that so easily entangles still followed me around.  What was changing was my awareness of it and distaste for it.
In the messy middle, we struggle with the reality of the phrase "I am being saved."  We experience the saving grace of God on a daily basis as He forgives us of our sins and moves us along the path of sanctification – becoming more like him.  Granted it is a slow, slow, achingly slow path – at least for me.
Certainly, I find that children are a tool that God can use on that path.  My children are saving me.  In truth, they expose all my flaws and inspire me out of my comfort zone to do something about those shortcomings.
The Discipline of the Mother & the Child
Who is being disciplined? I or my children?
Parents are called to disciple & discipline their children, but often I find that I am in the one in need of discipline. Chiefly it takes patience and perseverance to discipline children. 
The easy path is to let them do whatever their hearts desire.  Certainly, it is harder to make the hard choices and to have the self-control to follow-up diligently with the consequences.  Children will notice and point out any lapse or inconsistency.
By the same token, children are also quick to point out the gap between what you tell them to do and what you practice yourself.  They love to do this. 
We can either think of them as assistants to Satan or be grateful for them as messengers from God to draw us closer to him.
Is this not one of the major mindset struggles of parenthood? When we find ourselves at the end of our self-control? When we find ourselves impatient, unkind, and unloving – we tend to blame someone else other than ourselves. 
Anguish of Child-bearing
"my little children, for whom I am again in the anguish of childbirth until Christ is formed in you!" Galatians 4:19
Can we peak at another verse that talks about child-bearing?  I love the pairing of these verses together. 
What a wonderful image of the bachelor Paul speaking as if he was a woman in childbirth. (Really, what does he know??!!)  No drugs, no operating room.  The messy, dangerous child-birth of ancient times. 
This is imagery only a woman really understands.  This is a world where women are not as valued as men and yet, he is not afraid to use this imagery in a positive, passionate way to describe his affection for these people.
Truly helping children be what God has created them to be can cause anguish! Yet, we labor to see Christ formed in them and in us. Our faith is strengthed and we experience the mystery of being saved through child-bearing.
Child-bearing & Heart Shaping
Parenting done with the right attitude is open to the sanctifying fires of motherhood.  Equally, it is a marathon of patience that requires humble servant-hood and persistent training. True parenthood values the shaping of hearts over the acquisition of things and status.
Naturally, the irony of being a parent is that the things that irritate me most in my children are the things that irate me most in myself. 
The laziness which I see in them is also a reflection of the lack of self-discipline that I am sometimes frustrated within myself. Likewise, their lack of patience is echoed in my lack of patience.  Their crankiness is often peaking at the same time as mine. 
In those moments, I have to double-down in my faith in Christ to overcome and to seek his power to get to the next checkpoint in the marathon.  (Yes, bedtime can be a glorious checkpoint!!) I am saved through child-bearing as my children force me to deal with my sin.
Undoubtedly to teach something is often to learn it more deeply.  We think we understand something, but in order to teach it to someone else, we often have to think through something more deeply or relearn it all over again. 
How often I find this is true in faith!  Certainly, the appearances of the fruits of the spirit that one might be able to put on for church or for work, are hard to fake 24/ 7 with your children and family.  They see you at your vulnerable and weak times when your resolve to practice what you preach is at its lowest.

Bearing the Gospel Cup
This is the dark threat of child-bearing …spilling the cup!  If I don't present a compelling vision of the gospel, my children could choose to walk away from the faith. 
In the face of my hypocrisy, they might reject Christ.  If the gospel does not transform me, how can it transform them?
Consequently, this burden of accountability jars me out of my comfort zone and gets me up off my spiritual couch to be a more faithful follower.  I am still in the messy middle of salvation. 
In the midst of battling sin, I am choosing to fix my eyes on Jesus.  In humility, I am being a vulnerable sinner in front of my children and pointing them to Jesus as well. For the sake of my children, I press on to be more like Jesus. Once again, I am saved through child-bearing.
Are you grateful to God and our children for pointing out our flaws? How have the children in your life brought you closer to God?
Related Posts:
Jacob & Rachel: When Infertility Isn't the Reason for Your Emptiness
What is a Homemaker? 7 Bible Verses for Christian Homemaking
Abraham & Sarah: The 1st Generation of Infertility in the Bible
Isaac & Rebekah: The 2nd Generation of Infertility in the Bible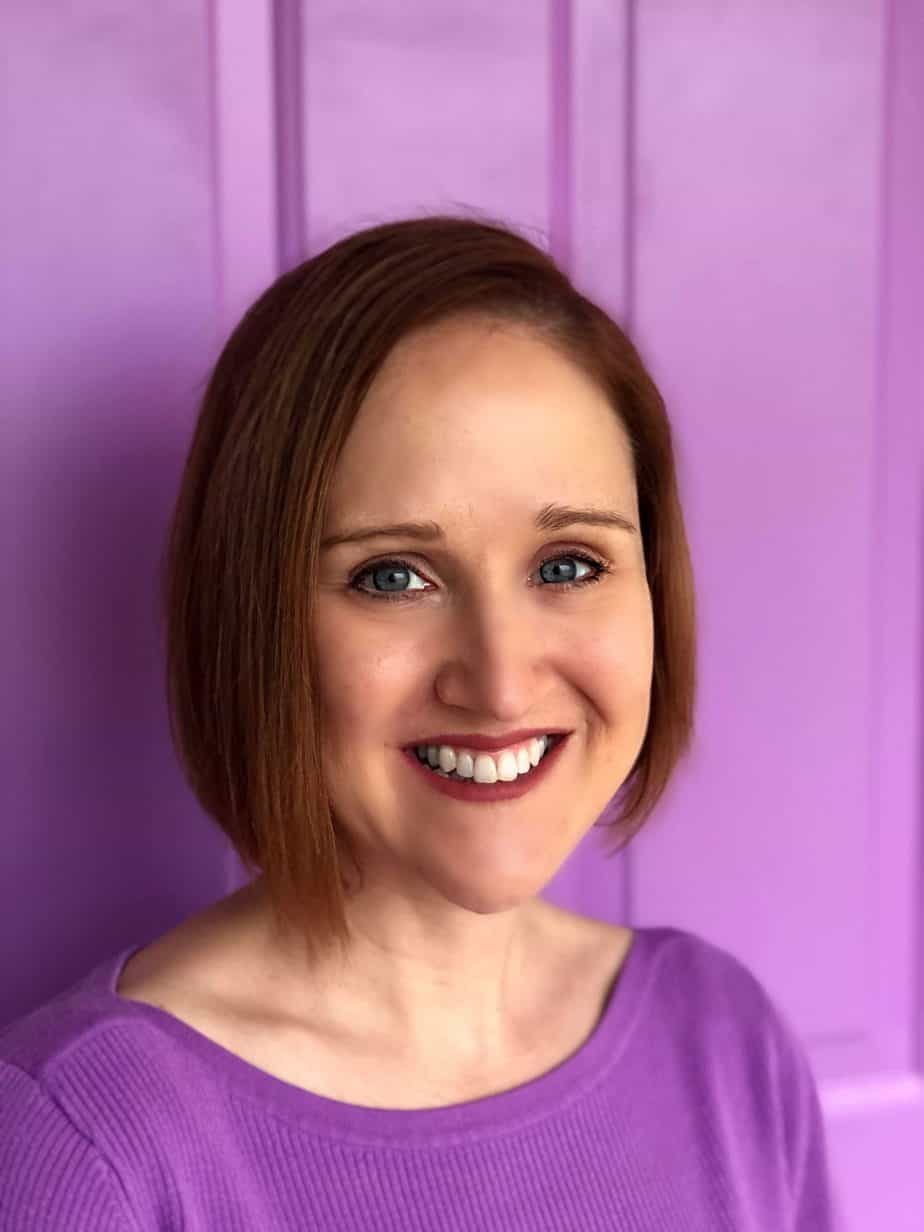 The voice behind FaithfulMotherhood.com is Jyn.  She is a veteran homeschool mom of three. More than just a pastor's wife, she holds a Master of Divinity degree and has served in church leadership for over 20 years.  Her passion is equipping parents to live out their calling as the number one faith influencer for their children. She longs to see moms empowered by God's Word and transferring that love to their children through daily Bible study and family devotions.