Do you want to know how to be a better wife?  The quality of our marriage has such an enormous impact on our lives, our homes, and our family. 
The positive effects of a good marriage ripple out and affect all of those around us.  The negative impact of a poor marriage has ripple effects as well.  Focusing on improving our marriages blesses not only ourselves but blesses others as well.
Marriage isn't easy.  Building a healthy marriage requires a lot of intentional work and effort on both sides. 
Spouses come into a marriage with different experiences as children and with different expectations regarding marriage.  There are so many skills that are needed to build a thriving marriage.  
Yet, sometimes the things that we need to do to improve our marriage are actually quite simple.  Learn how to be a better wife with these five simple areas of focus.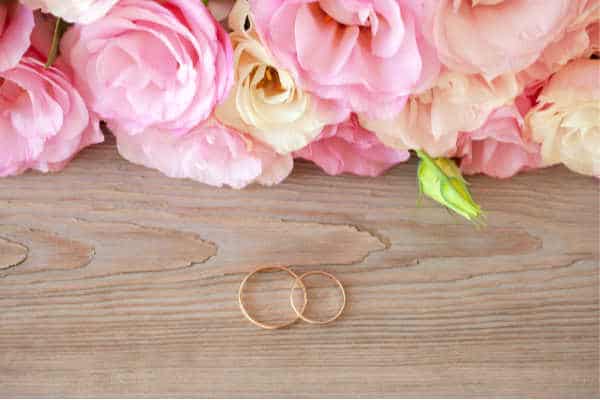 #1 Be a Better Wife by Being a Better Christian
If you want to be a better wife, focus first on becoming a better Christian.  When we draw nearer to Christ, He transforms our hearts to be able to love and serve others better.
Growing Christians are people who are growing in the gifts of the Spirit: love, joy, peace, patience, kindness, gentleness, and self-control.  Improving these gifts will bless your marriage. 
When we can express kindness, even when we are tired and worn out, we become a better wife.  When we can exercise self-control and not lash out when our husband's socks on the floor right in front of the laundry bin, we become a better wife.
(The best wife just walks by and leaves them there. lol.)
When we draw near to Jesus, we also are more aware of our brokenness.  Confession and forgiveness are invaluable for building a healthy marriage. 
Our spouses see us when we are tired, worn out, and angry.  In those situations, we are more likely to sin. 
Confessing our sins when we are short or snippy to our spouse builds trust and connection with them.  These are all examples of how becoming a better Christian is key to how to become a better wife.
Related Posts:
The Major Faith Impact of 4 Times a Week
How to Have a Quiet Time with Kids
The Simple Power of the Examen Prayer for Moms
#2 Be a Better Wife by Encouraging Your Husband's Faith
The best way that you can bless your husband and improve his life is to help him draw nearer to Jesus.  Encourage your husband's walk with the Lord. 
Does he need a Bible study or devotional that geared toward guys?  Does he have a favorite Christian artist?  Encourage your husband to have a daily quiet time for prayer and Bible study.  Help him carve out space where that can happen.
Or, you could find a Bible study that you can do together.  So much of our conversations as spouses are about the logistics of home and family.  Change the conversation and create a space to talk about faith together.
Does your husband go to church regularly?  If your husband isn't excited about the church you go to regularly, you need to find a church that he likes.  I can't express what a huge positive impact this can make on your marriage!
Related Posts:
Find a Church Your Husband Likes
Family Devotions: The What, Why, and How to Get Started
#3 Learn How to Love Your Husband
"…and so train the young women to love their husbands and children…" Titus 2:4
In Titus, older women are instructed to train the younger women to love their husbands and children.  We have to be trained to love others. 
Loving others well DOES NOT come naturally to us.  Left to our devices, we are pretty selfish people.  We need to be taught exactly how to love others in a truly loving way.
I think this is easier for us to see with children.  We know that we have to learn how to be a good parent.  We seek out resources to help us be better parents and thus love our children better.  That same idea applies to marriage!
Loving others also means serving them in ways that they need rather than in ways that we want to serve.  We often want to do things for others, but we need to focus not on the help that makes us feel good but the help that will do the most for them. 
For example, it might be easy to give someone a plate of cookies, but they might really need help with cleaning the bathroom.  Your husband is wired differently than you; what he needs from you is likely different from what you need from him.
(One of my favorite resources to help discover these differences is The Five Love Languages from Gary Chapman.  This book should seriously be required reading for married couples!)
#4 Learn How to Respect Your Husband
"However, each one of you also must love his wife as he loves himself, and the wife must respect her husband." Ephesians 5:33
The teaching of this passage in Ephesians that strikes me, again and again, is that more is asked of husbands than of wives.  Husbands are commanded to love their wives as themselves.  Wives are commanded to respect their husbands.
The bar is higher for husbands than for wives.  Yet, the command for wives is not easy!!
Respect needs to be given and received between spouses.  Wives want to be respected as well. 
The Bible recognizes, however, a husband's great need for respect. We all want to be known and valued.
Related Post: How to Respect Your Husband, Even if He Doesn't Deserve It
#5 Be a Better Wife Through Prayer
One of the most powerful ways that we can serve another person is to pray for them.  The world may tell us that prayer is a waste of time, but for Christians, we know the power of prayer. 
In prayer, we go before the throne of God to lift up ourselves and others.  We know that God listens to our prayers and answers them.
Our husbands need our prayers.  They have so many responsibilities on their shoulders. 
The burden and responsibility of protecting and caring for their families can be heavy.  Finding time to provide for their family and to meet their responsibilities with their family can be challenging.
In prayer, we are not only interceding for our husbands. but through our prayer, God is building our wisdom and compassion for serving our husbands.  Prayer will help you be a better wife. 
In prayer, God not only listens but God speaks.  In prayer, God can guide us in how we serve our husband and others in our family.
Related Post:
How to Clean Your Wedding Ring
Engraved Prayer – A Simple Way to Practice Prayer
How to Create a Rhythm of Prayer in Your Home
Seek First the Kingdom
"But seek first the kingdom of God and his righteousness, and all these things will be added to you." Matthew 6:33
Jesus teaches us that we need to seek first the Kingdom of God, and everything else that we need will be given to us.  The teaching is key to how to become a better wife as well. 
Our first focus should always be on putting Jesus and His teaching first.  If we become more like Jesus, we will become better wives, better mothers, better daughters, and better people.
May the Lord bless your marriage.  May your marriage reflect the love of Christ for His bride, the Church.  May your husband rise up like the Proverbs 31 woman and praise you.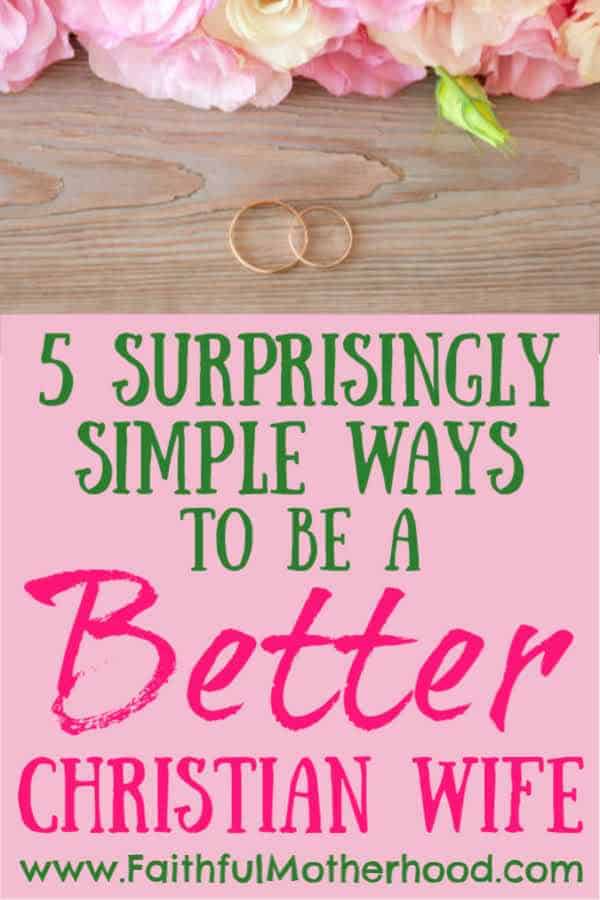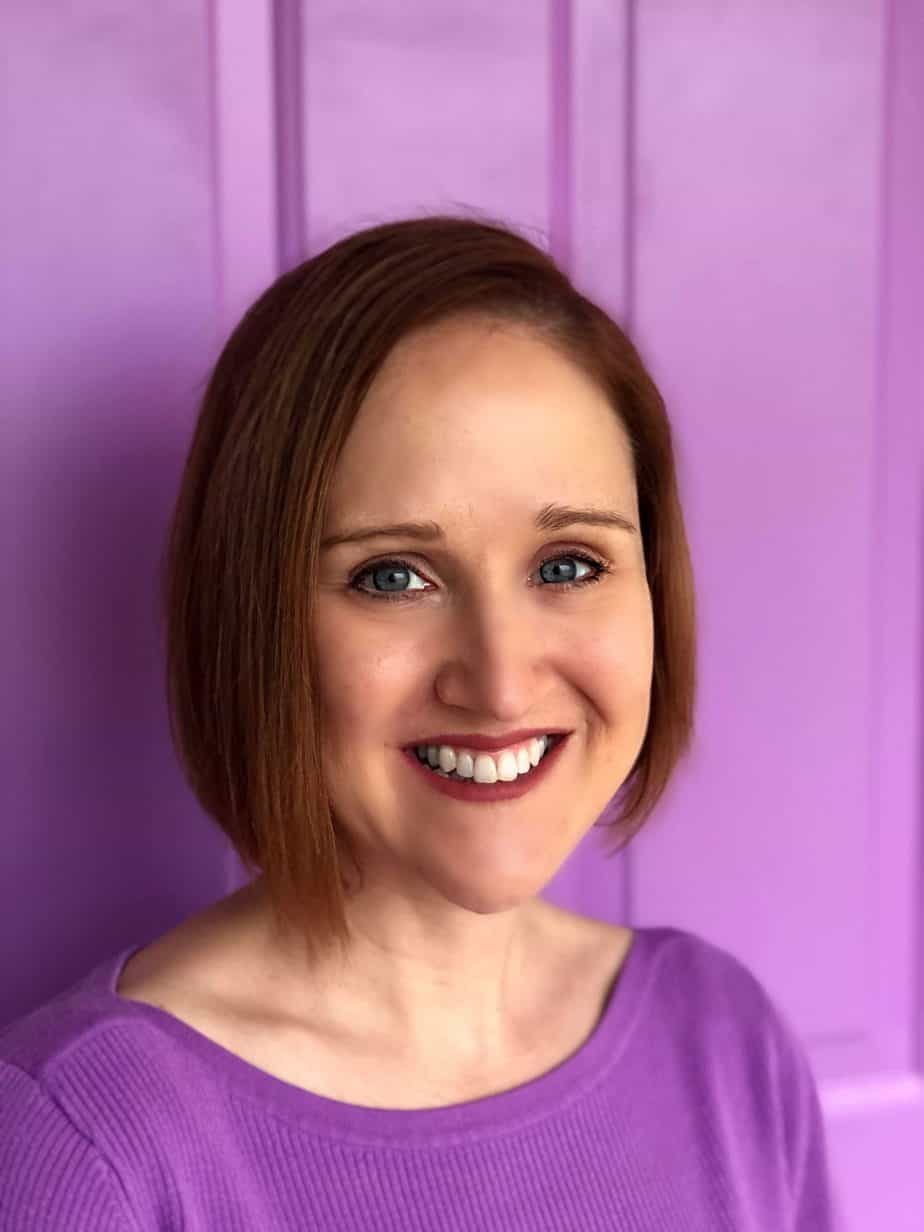 The voice behind FaithfulMotherhood.com is Jyn.  She is a veteran homeschool mom of three. More than just a pastor's wife, she holds a Master of Divinity degree and has served in church leadership for over 20 years.  Her passion is equipping parents to live out their calling as the number one faith influencer for their children. She longs to see moms empowered by God's Word and transferring that love to their children through daily Bible study and family devotions.