Modern Celebrations of Valentine's Day
The modern celebration of St. Valentine's Day is far removed from its original beginnings. Discover how to build the faith of your children by sharing with them the real lessons of Valentine's Day.
As soon as Christmas Day dawns, the stores tear down Christmas and bring out Valentine's Day.  There is an explosion of red & pink. We are encouraged to proclaim our love with stuffed animals, flowers, balloons, and cards.
Plus, chocolate.  How could I forget chocolate!
Our culture has transformed the remembrance of a Christian martyred for his faith into a commercial celebration.  Yet, we will not concede.  These are not the faith lessons from Valentine's Day that we want our children to learn.
However, there are profound spiritual truths to impart to our children & empower us to celebrate Valentine's Day with real meaning.  Discover some fantastic faith lessons from Valentine's Day.
School kids everywhere bring Valentines to hand out to all their classmates.  The overachieving moms make them, and the rest of us begrudgingly buy them from the store.
Elementary kids are pressured to show their love to their "boyfriend" or "girlfriend" with a gift.  I was chatting with a mom of a high school boy who picked out his girlfriend's gift for him.  (That could be another post about signs that you are not yet ready to start dating!)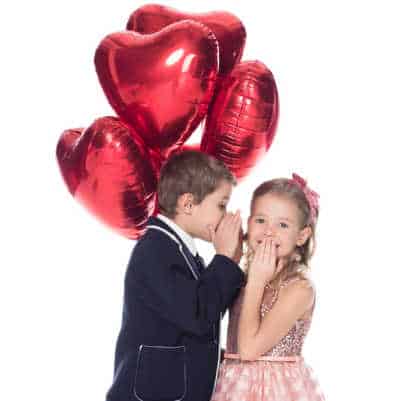 The cultural focus of Valentine's Day is romantic love, regardless of whether or not you are married. Stop and ponder that reality.  When is romantic love appropriate?  At what age is it something that we want for our children?
Faith Lessons from Valentine's Day: Do Not Awake Love Early
Romantic love is good. Healthy marriages strengthen on declarations of affection.  We want to know that we are essential to someone else.
Our confidence grows when we know that someone thinks that we are more beautiful than anyone else.  Flowers from a busy spouse are a sign that you are important to them.  Husbands too like to be romanced and to know that they are handsome, strong, and wise in their wives' eyes.
Romantic love is not for everyone.  When we say I love you to someone, those words should be unique and saved until it is a lasting love.  We live in a world in which our hearts and our bodies are so casually given to others.
God's vision of romantic love is very different.  When we unite our bodies with another person, it is to be in Christian marriage.  For this reason, a husband will leave his father's home and cleave to his wife.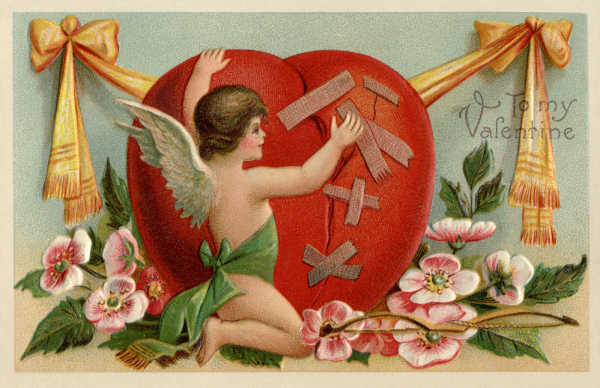 Protect your children's hearts and encourage them to wait.  Our children need godly, wise instruction in this area.
Relationships are a vital area to set a family standard and to engage in thoughtful, discerning conversations.  It is not cute for young children to have boyfriends/girlfriends. 
Youth is the time for developing friendships and being students.  Our children do not need to "date" until they are old enough to think about marriage.
When growing up, my parent's set a standard that I was not allowed to date until I was sixteen. My father wanted me to be able to drive, so if I was in a situation with which I was uncomfortable, I could leave.  Yet, my parents never talked to me about dating from a Christian perspective.
Faith Lessons from Valentine's Day: Loving Conversations are Key
Sadly, the statistics tell us that as parents we NEED to talk to our children.  Unfortunately, most "Christian" kids have sex at the same rate as non-Christian kids.  Clearly, they are not applying to their dating relationships what the Bible says and what they have been taught in church.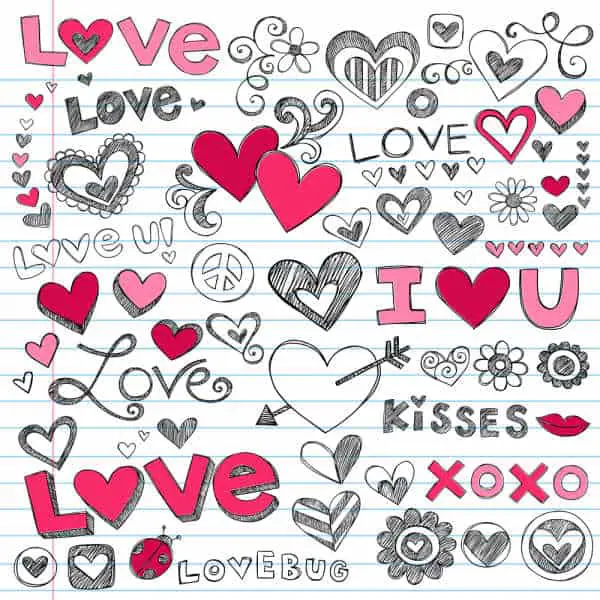 God's ideas about the preservation of the marriage bed are not old-fashioned, arbitrary, or mean.  His commands are loving and wise and lay a foundation for a healthy marriage.
(Focus on the Family has research to prove God's wisdom.  You can find the link here.  The Federalist has a great graph & article here too.)
My husband and I have a rule for waiting to date for our children as well.  More importantly than that, we begin the conversation early about dating and marriage.  Don't wait until they are 13.  (One in six sixth-grader are sexually active.) Start the conversation when they are 5 & 6.
We ask our children about their opinions and observations regarding the relationships they see their peers having.  Good questions often help them to look at the pitfalls and the brokenness.
They can observe the length of their relationships.  They will experience the friends that disappear to orbit a boy for three months, and then have to repair and reconstruct broken friendships.
School is the time to lay a foundation of Christian friendships.  Dating & marriage will come later.
Sometimes we don't know where to start a conversation.  We worry about preaching to our children.  Or, they are teenagers, and they do better hearing from someone other than their parents. (That sounds better than they think they are smarter than us. ? )
A great book can be just the ticket to impart some wisdom and get the conversation going.  I recommend "I Kissed Dating Goodbye" by Joshua Harris.  Although the book has been out a while, it is updated and new looking for today's kids.
My daughter read it with her middle school girls' small group.  They had some outstanding conversations.  Buy a copy of this book for yourself and a copy for your child to read.
Faith Lessons from Valentine's Day: Focus on Friendships
One of the insights that stuck with me from those conversations was that saying "not right now" to dating isn't just about guarding your heart; it is about having the time and energy to invest in friendships.
We live in a world that is lonely.  Somewhere around 20% of Americans report being lonely.  Twelve percent report that they have no one with which to talk about what is important to them, to hang out with or with which to have fun.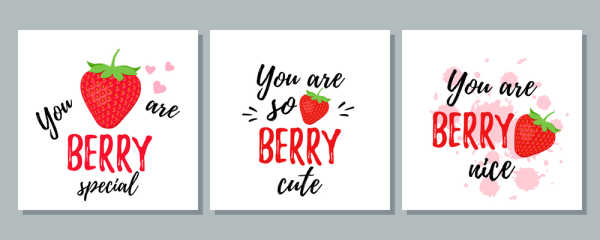 We have focused so much on romantic love as a culture, and forgotten how to build friendships.  This misguided focus not only leaves us lonely, but it means we are less prepared for healthy marriages.  Friendship skills are vital to marriage!
As Christians, we love everyone.  We are called to love one another in scripture.  Christians ought to love others with the same compassion and servanthood that Christ loved people.
Our modern culture reduces love to sexuality.  Often the "love" expressed is not real love in a way that is sacrificial but instead has strong messages of selfishness.

Faith Lessons from Valentine's Day: The real Valentinus gave his life for the Gospel
So, who was St. Valentine?  He was a real guy who lived in Roman times.  Unfortunately, the Roman Emperor wanted to build his army, and so he outlawed new marriages.
St. Valentine was a Christian leader who defied the Emperor to marriage Christians in the dark of night.  However, St. Valentine didn't do this because he was a romantic.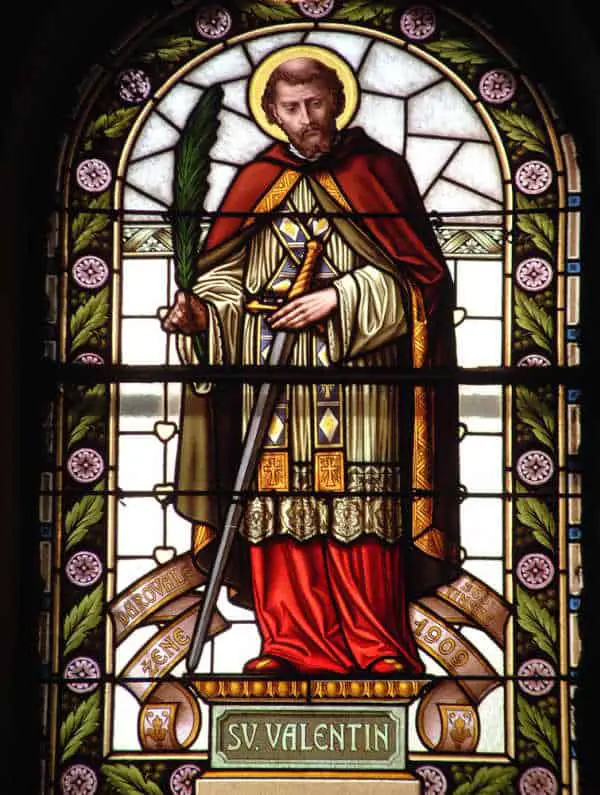 Yes, He did agree with the high value that God places on marriage.  Yet, that shouldn't be the primary focus of the story. Most significantly, Valentinus fearlessly spoke the gospel message about Jesus to those in power even though it resulted in his death.
You can read more about St. Valentine in the wonderful picture book below.  We read it every year at our house. 
Get a copy for your family on Amazon today! I guarantee you will pull it out year after year!
Valentine: God's Courageous Evangelist
My family is not Catholic, but I think the witness of Valentinus is a compelling story for Protestant, Orthodox, and Catholic Christians.  I love the series of books that the Voices of the Martyrs have and highly recommend their book on St. Valentine.   
In addition, it has a great section on the end where it highlights modern Christians who follow in his footsteps boldly proclaiming the gospel today!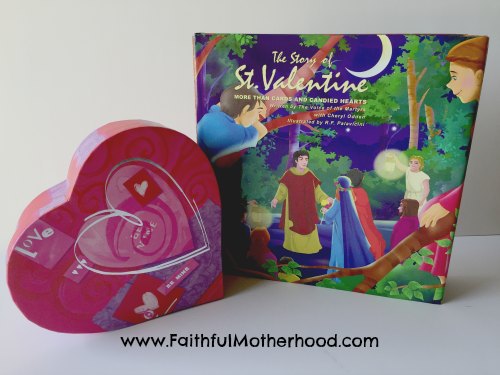 Truly, the Christian celebration of Valentine's Day should focus on remembering this devoted Christian who risked certain death to proclaim the gospel to those in power & to uphold God's value of marriage. 
Yes, our culture celebrates St. Valentine's Day in a way that overlooks real Biblical love and the real focus of St. Valentine's love – Jesus. Instead of avoiding St. Valentine's day, we need to reclaim it for our families.
Get the whole series from Voice of the Martyrs.
" Love is patient and kind; loves does not envy or boast; it is not arrogant or rude. It does not insist on its own way; it is not irritable or resentful; it does not rejoice at wrongdoing, but rejoices with the truth. Love bears all things, believes all things, hopes all things, endures all things." I Corinthians 13:4-7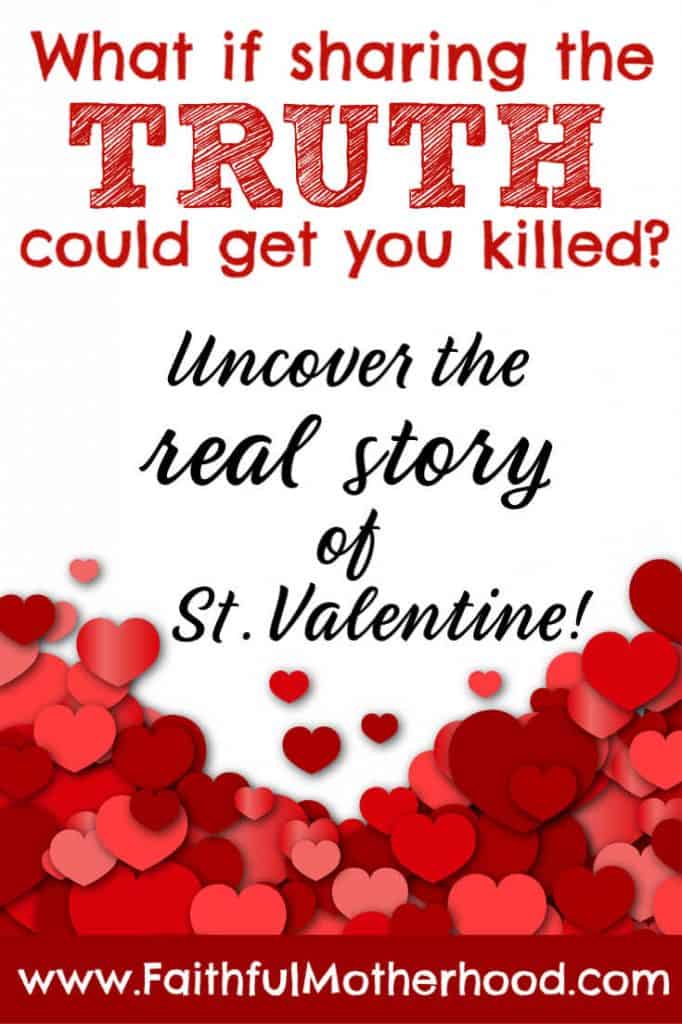 How can we reclaim the faith lessons from Valentine's Day?
Remember St. Valentine and give thanks to God for his devotion and witness.
Teach about saving love for marriage.
Encourage one another to invest in developing friendships.
Focus on sharing God's love for us by sending His Son, Jesus Christ, to die for us.
Specifically, tell your children that the world celebrates one way, but you are going to remember the real reason behind the season.
Claim it as a Memorial Day for the Church to remember those who have lost their lives in proclaiming the gospel.
Stepping back from the commercial excess & focusing on spiritual expressions.
Create decorations that focus on these themes. For example, white hearts for names of the martyred.  Next, red hearts for missionaries in the field.  Finally, Bible verses that encourage us to show godly love.
What about those dreaded Valentine's Day cards? Create your own that share the gospel with others. (See my simple idea above.)
Will you join me in reclaiming the faith lessons from Valentine's Day?
(What to reclaim another Christian celebration? Read my article on St. Patrick's Day!)
Finally, let's change Valentine's Day into a day of evangelism!
May we be inspired to spread the gospel so that the world will know about true love. 
May we pray that the whole world will come to love & proclaim Jesus as their Lord & Savior.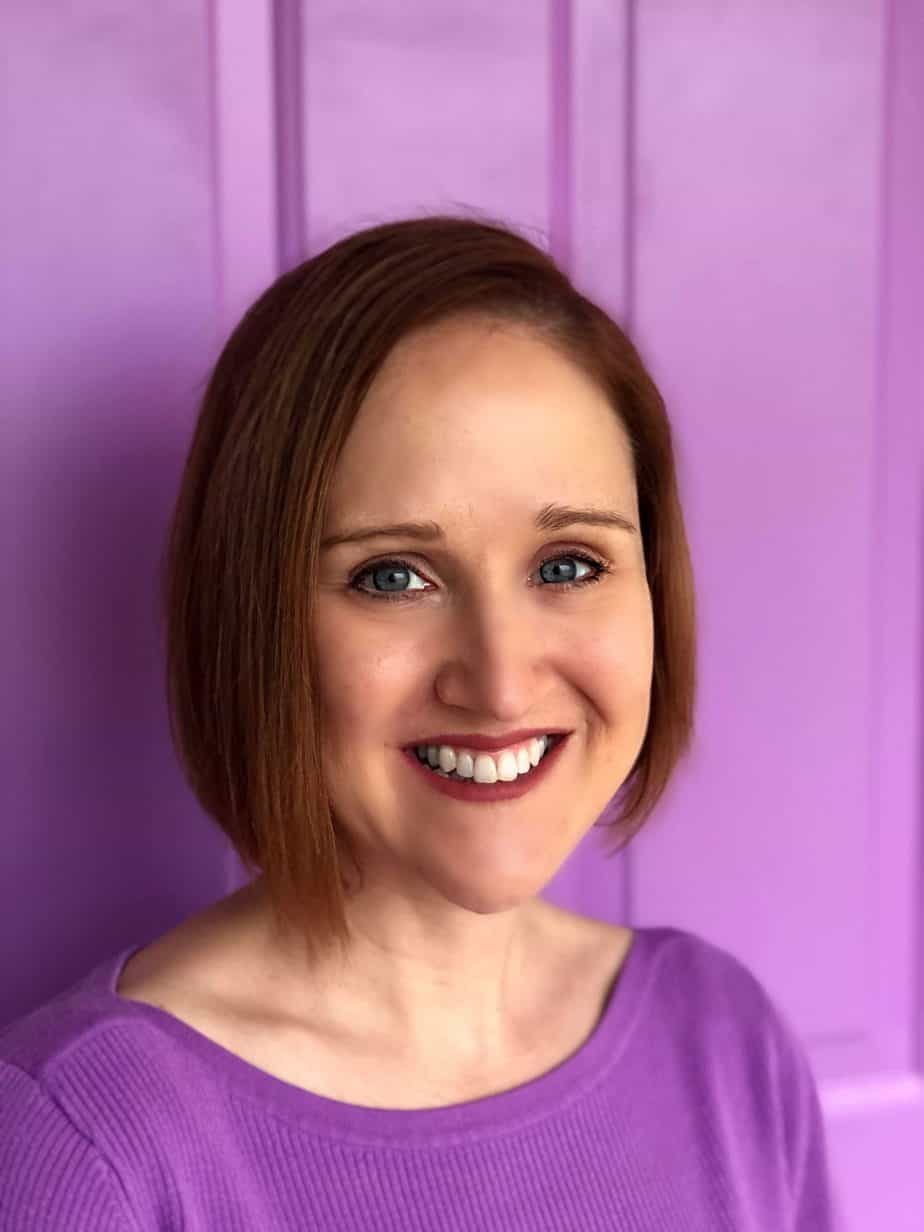 The voice behind FaithfulMotherhood.com is Jyn.  She is a veteran homeschool mom of three. More than just a pastor's wife, she holds a Master of Divinity degree and has served in church leadership for over 20 years.  Her passion is equipping parents to live out their calling as the number one faith influencer for their children. She longs to see moms empowered by God's Word and transferring that love to their children through daily Bible study and family devotions.