The Spiritual Disciple of Silence & Solitude
There are many references to silence in the Bible, but silence is a rare thing today.  When we are out in public it seems like either there is music or a television playing.   Everywhere around us is noise.
We set ourselves apart from the world when we create space for silence.  Silence is a spiritual practice where we create space for God to speak to us.
Silence was also used by God in the Bible to create a space in which to show His power.  The Hebrews were trapped at the Red Sea. Moses assured them that God would save them again from Pharaoh, and he told them: "you have only to be silent." Exodus 14:14
When the people of God entered the promised land, they were directed to take the city of Jericho.  The battleplan was a little unorthodox.  They were to march around the city every day for six days in silence. 
On the seventh day, they broke their silence, and the walls of Jericho fell.  God used silence to build their faith and to show His power.

12 Bible Verses on Silence 
Silence can be used to bring glory to God
"The Lord will fight for you, and you have only to be silent." Exodus 14:14
"But Joshua commanded the people, 'You shall not shout or make your voice heard, neither shall any word go out of your mouth, until the day I tell you to shout.  Then you shall shout." – Joshua 6:10
"Be silent before the Lord GOD! For the day of the LORD is near; the LORD has prepared a sacrifice and consecrated his guests." Zephaniah 1:7
Silence in the Bible Can be a Time for Us to Grow Wise
"Even a fool who keeps silent is considered wise; when he closes his lips, he is deemed intelligent." Proverbs 17:28
Jesus was Silent in the Bible
"And the high priest stood up and said, "Have you no answer to make? What is it that these men testify against you?" But Jesus remained silent." Matthew 26:62-63a
"Now the passage of the Scripture that he was reading was this: 'Like a sheep, he was led to the slaughter and like a lamb before its shearer is silent, so he opens not his mouth.'" Acts 8:32
"He was oppressed, and he was afflicted, yet he opened not his mouth; like a lamb that is led to the slaughter, and like a sheep that before its shearers is silent, so he opened not his mouth." Isaiah 53:7
When We Feel That God is Silent…
"You have seen, O LORD; be not silent! O Lord, be not far from me!" Psalm 35:22
"To you, O Lord, I call; my rock, be not deaf to me, lest, if you be silent to me, I become like those who go down to the pit." Psalm 28:1
There are Times When We Must Not Be Silent
"…that my glory may sing your praise and not be silent, O Lord my God, I will give thanks to you forever."  Psalm 30:12
"For when I kept silent, my bones wasted."  Psalm 32:3
"These things you have done, and I have been silent; you thought that I was one like yourself. But now I rebuke you and lay the charge before you." Psalm 50:21
4 Bible Verses on Silence
"For God alone, my soul waits in silence" Psalm 62:1
"A time to keep silence and a time to speak."  Ecclesiastes 3:7
"Let all the earth keep silence before him." Habakkuk 2:20
"There was silence in heaven for about half an hour." Revelation 8:1
3 Still Bible Verses 
"Be still and know that I am God." Psalm 46:10
"Be still before the Lord and wait."  Psalm 37:7
"He leads me beside still waters.  He restores my soul."  Psalm 23:2b-3a
The Spiritual Practice of Silence, Stillness, and Solitude
In our loud world, it can be hard to hear God.  Silence, stillness, and solitude all are tools that we can use to create a space in which to hear God.
Silence and stillness help us listen to what is going on outside of us.  They force us to listen and observe.  They give us a chance to see what is going on around us, and to see what God is doing around us.
Silence and Stillness also help us to listen to what is going on inside of us.  It can be easy to feel rushed in prayer. 
We often do not have a lot of time.  Usually, our minds are filled with needs and requests. 
Stillness and silence can help us to listen in our hearts as well.  They can help us settle enough to listen deeply to God in prayer.
The gift of the discipline of silence and stillness is that we connect with God for who we are, not what we do.  We often rush and rush trying to earn the approval of God and others, yet we cannot earn our salvation. 
We do not earn God's love.  When we sit in silence and stillness with God, we are freed to bask in His presence of beloved children.
Pull out your calendar and find some time to devote to silence.  Perhaps it a day where you will be by yourself. 
Maybe it is just an afternoon at the library.  Find a space of time to make a deeper connection with God!
Related Posts:
The Simple Power of the Examen Prayer for Moms
How to Create a Rhythm of Prayer in Your Home
How to Have a Quiet Time with Kids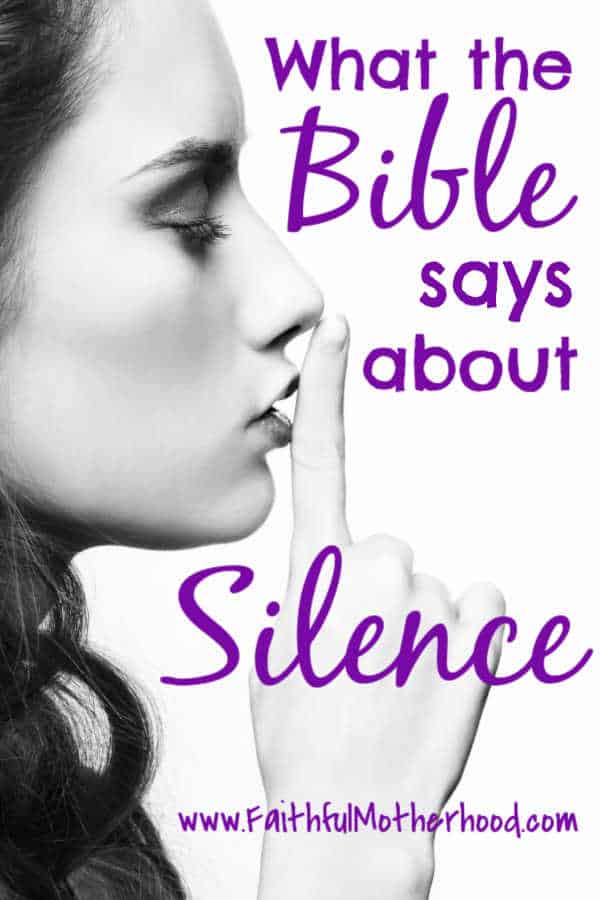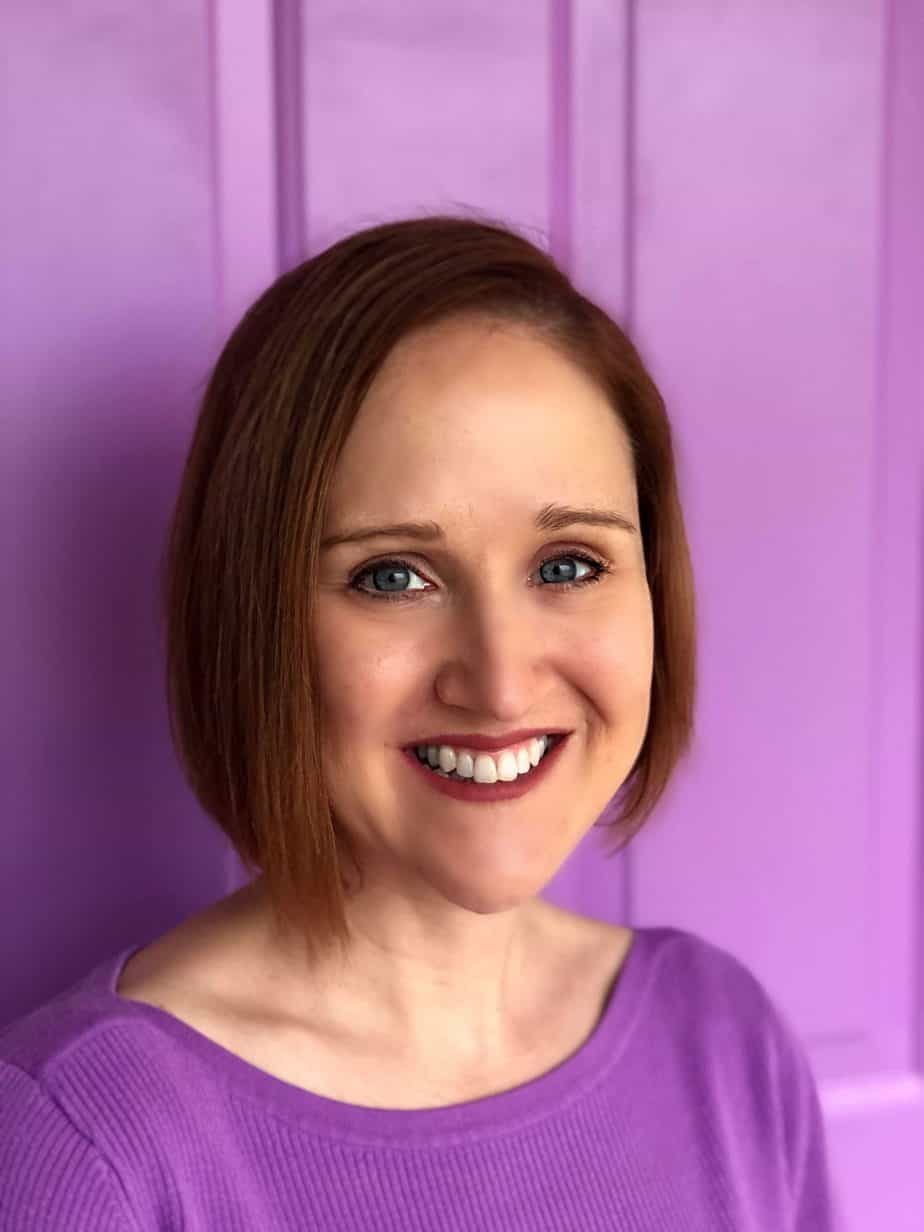 The voice behind FaithfulMotherhood.com is Jyn.  She is a veteran homeschool mom of three. More than just a pastor's wife, she holds a Master of Divinity degree and has served in church leadership for over 20 years.  Her passion is equipping parents to live out their calling as the number one faith influencer for their children. She longs to see moms empowered by God's Word and transferring that love to their children through daily Bible study and family devotions.