There are parents who happen to be Christian, and then there are intentional Christian parents. Intentional Christian parents buy Christian parenting books and work on developing their parenting skills and approach.  Intentional parents know that parenting is a task that they need to take seriously and do well.
Intentional Christian parents are the parents that are focused on raising passionate disciples for Jesus first and foremost.  Discipleship is more important than their child's grades, sports trophies, or any other accolades.  Intentional Christian parents know that if your child is smart enough to get into Harvard but not wise enough to love Jesus – then they as parents have missed the mark.
Are you an intentional Christian parent?  Do you want to know what it takes to raise Christian kids who don't walk away from the faith when they are adults? Then, here are the top 3 research-based books that have written about what actually works in raising the next generation for Jesus.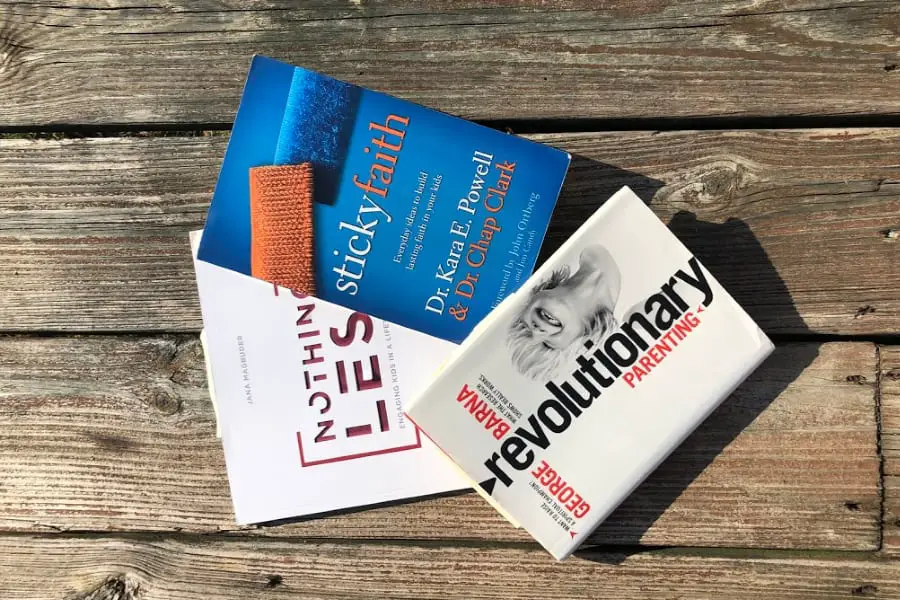 Published: 2007
Author: George Barna. Barna is a sociological researcher.  His whole business, the Barna Group, is built on Christian demographical research: "In its 30-year history, Barna Group has conducted more than one million interviews over the course of hundreds of studies, and has become a go-to source for insights about faith and culture, leadership and vocation, and generations."
Research data: The research for this book was conducted in several stages. First, Barna looked at general parent surveys followed by extensive literature research.  Then, the researchers reviewed ten thousand personal young adults interviews.  After that, the research group re-interviewed the previously surveyed young adults.  Finally, they followed-up with their parents.  It was a very thorough research process!
Organization: Revolutionary Parenting is organized into three big sections: Reasons, Research, and Relevance. Each chapter ends with a review and then discussion questions.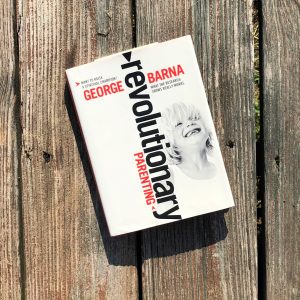 Barna's Christian Parenting Success Definition –
Barna was looking for young adults who had a "transformed life" more than simply being religious or active in a church, engaged in spiritual activities, and actively growing their faith. (This is the best success definition of the three books! To me this lends extra weight to the findings in this book)
 This, along with interviews of the young adults and their parents, really hones in what it takes to not just raise children who continue to go to church, but young adults who will be passionate for the Kingdom of God.
What sets "Revolutionary Parenting" apart as a great Christian parenting book?
My first choice for the best Christian parenting books is one that I have multiple copies of in my house! The first section of this book does a fabulous job of laying out the crisis going on in American Christian parenting. It tells you what exactly the problems are with biblical vs. non-biblical worldview thinking and actions.  This is great section to wake parents up to what is actually going on.  Once you understand the depth and breadth of a problem, it motivates you to do something about it.
Armed with the interviews from both the young adults and their parents, Barna seeks to construct a picture for us of the family culture and dynamics that lend themselves to raising these revolutionary Christians.  He acknowledges the diversity within these parents and that not all the families have exactly the same traits, but he does point out the trends.
Expect to get a general picture of typical family rules, family expectations, parenting styles, and core principal goals.  You will learn key Bible passages that these parents thought their children needed to know, along with the common practices these families used to set their families apart from other families.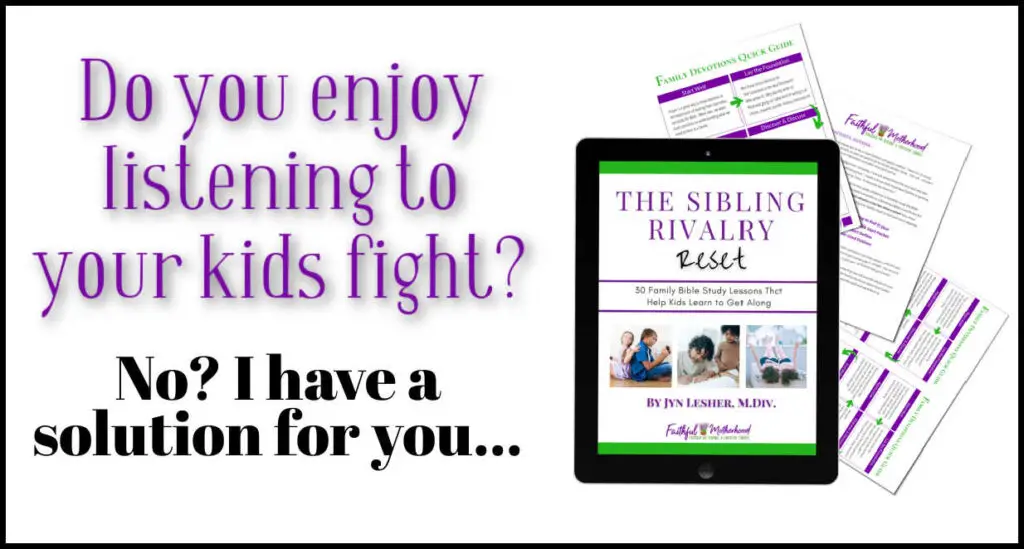 Best Parenting Book Choice #2:

Sticky Faith
Published: 2011
Authors: Dr. Kara E. Powell and Chap Clark.  Powell is the executive director of Fuller Youth Institute and on the faculty at Fuller Theological Seminary.  Clark is a Profession of Youth, Family, and Culture at Fuller.
Research Data: The findings in the book mainly come out of two research projects which are detailed at the back of the book: the College Transition Project and the Hurt Project.  A longitudinal study, the College Transition Project consisted of 227 students.  The book was written after the pair worked with churches to see if their findings resonated within those ministries.
Organization: There are eight chapters in this packed book that spans a little over 200 pages.  The first chapter lays out the situation for children's faith, the role of parents, and the role of churches.  Each chapter has two main sections.  Each chapter begins with a "Sticky Findings" section that summarizes their research and filters that through the lenses of scripture.  The second section is called "Sticky Faith Made Practical" and addresses how these ideas are playing out practically in their work with consultants, small groups, seminars, and church test groups.  Finally, each chapter ends with reflection and discussion questions.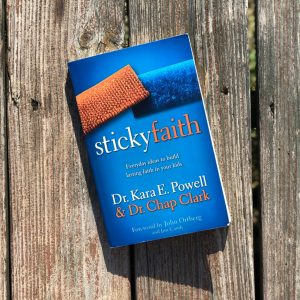 Sticky Faith's Christian Parenting Success Definition –
"Successful" candidates for this research had these specific characteristics: regular church attendance, prayer, and Bible reading.  In addition, they regularly served others and had lower participation in risky behavior.  Truthfully, these measurements have significant overlap with the definition of success in Revolutionary Parenting.  However, it seems that the former is trying hard to capture the picture of the inner heart rather than outward actions.
What sets this book apart as a powerful Christian parenting book?
Sticky Faith is another great choice for the best Christian parenting books on discipleship. This book gives practical advice for families with a student getting ready to move on to college that wasn't really covered in the other books.  For families with older children or youth, this book is geared more to the specific situations that those families are going to be dealing with in their lives.
Engaging our children in service to others is certainly doable with younger children, but a lot easier with older children.  Sticky Faith gives plenty of practical advice on serving together as a family.
Have a child headed off to college soon? Read about keeping the Faith in College.
Published: 2017
Authors: Jana Magruder, Director of Kids Ministry for LifeWay Christian Resources
Research Data: The research sample for the book was taken in 2016 from "2,000 Protestant adults who have finished the parenting journey with one or more kids 18-30."  Sample respondents had to attend church at least once a month.
Organization: This is the shortest resource at 126 pages.  The first two chapters lay out the problem and then all of the other things that parents are chasing instead of spiritual things. I first encountered this book in a church meeting and was not impressed.  The information presented was only from the first two chapters.  Later, I came across the book again and released I had seen it before.  The really good stuff starts in found in chapter 3!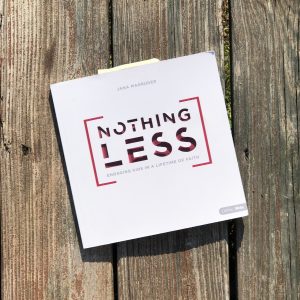 Christian Parenting Success Definition in Nothing Less –
The definition of success for Nothing Less is implied in the title but is less clear in the book.  In the Introduction, Magruder states that the main question for the book is "What can I as a parent do to most highly influence my children to become spiritually healthy adults?"
"Nothing less than the whole Bible can make a whole Christian."  A.W.Tozer
A.W. Tozer's quote is the inspiration for the book title.  Fittingly, the research in the book reveals that the top spiritual indicator was regular Bible reading while growing up. Thus, if you want to make vibrant and whole Christians than a regular diet of the Bible is essential.
Want to learn more about the impact of Bible reading?  (Be warned – you will be convicted!)
Major Faith Impact by doing This 4 times a Week – Part 1 and Part 2
What sets this book apart as a Must-Read Christian parenting book?
Accessibility!  This book has an appealing layout and is easy to read, which makes it a top contender for must-read Christian parenting books.  The book isn't organized as easily as the other two books for a parent study because there are no discussion questions at the end of each chapter.  However, it does come with a larger parenting kit for a small-group experience.
The gem though is chapter 3.  This section clearly tells parents where they need to spend their time with graphics that impress the point. This book might be the best book to capture parents' attention. Want a sneak peek at those top spiritual indicators? Check out this article from Lifeway.
Which Christian Parenting Books Should You Start With First?
I firmly believe that all three of these books should be required reading for all Christian parents!  Do these 3 Christian parenting books echo the same themes and ideas? Yes, they do.  However, sometimes we need to be told something several times by different experts for it to finally get us to act.
There are many Christian parenting books that talk about parenting techniques to raise well-behaved children.  Yet, wise parents know that we aren't after outward behavior but ultimately for hearts that love Jesus! These top Christian parenting books focus on the deeper issue of discipleship, which has the ultimate reward that parents want for their children.
Revolutionary Parenting is my gold standard for the book that raises the bar the highest and goes the deepest with research and practical application.  Sticky Faith reinforces those ideas, but then has a lot of application for families with older youth.  Nothing Less is a fresh telling of the same truths with a clear focus on the top influencers of faith that is easily accessible to today's busy families.
My recommendation is to just pick one, start reading, and then APPLYING the lessons to your family's faith journey.  Each book is a great investment in the spiritual life of your family.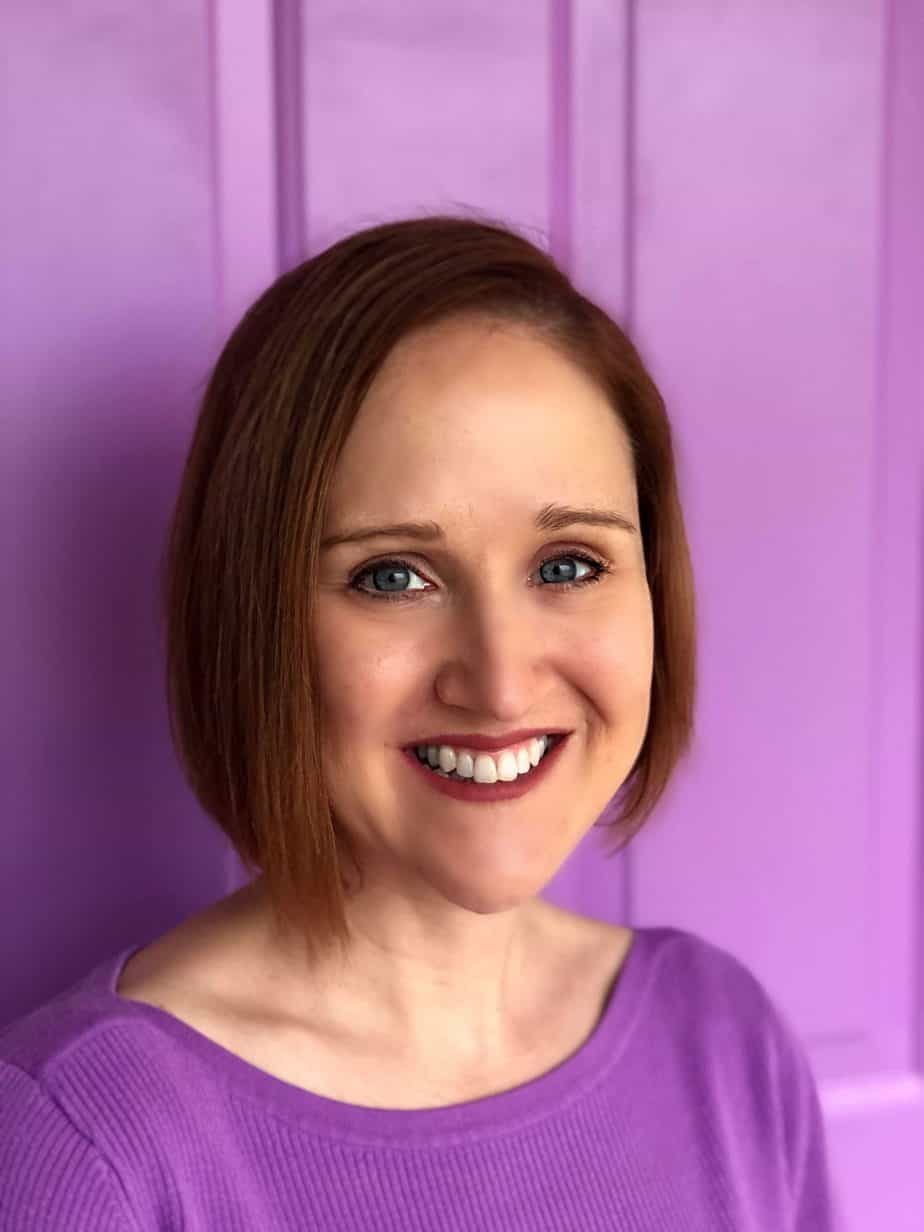 The voice behind FaithfulMotherhood.com is Jyn.  She is a veteran homeschool mom of three. More than just a pastor's wife, she holds a Master of Divinity degree and has served in church leadership for over 20 years.  Her passion is equipping parents to live out their calling as the number one faith influencer for their children. She longs to see moms empowered by God's Word and transferring that love to their children through daily Bible study and family devotions.