Are you exploring meditation?  Is there is such a thing as Christian meditation?
Meditation is suggested by many in our culture as a way to deal with the stress and anxiety of our modern worship.  Christians are understandably cautious. 
You might be asking yourself … Should Christians meditate?  Is meditation sinful?
For Christians, the answer to these questions about meditation can be found in the Bible.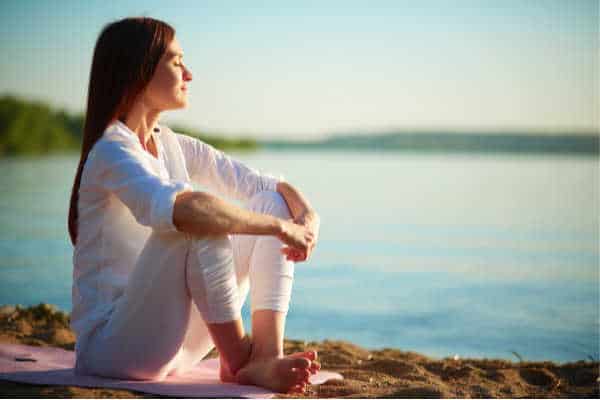 Biblical Meditation is an Ancient Practice
Meditation has been around a long time.  Several important figures in the Bible meditated: Isaac, Joshua, and King David. 
In fact, Isaac was meditating when God revealed his wife to him.
"Now Isaac had returned from Beer-lahai-roi and was dwelling in the Negeb. And Isaac went out to meditate in the field toward evening. And he lifted up his eyes and saw, and behold, there were camels coming. And Rebekah lifted up her eyes, and when she saw Isaac, she dismounted from the camel. " Genesis 24:62-64
Christian Meditation vs. Eastern Meditation
Meditation is not a new practice but has ancient roots.  The challenge is to know which ancient roots to follow. 
As Christians, we need to discern between Biblical meditation and Eastern meditation.  In Eastern religions, meditation is a core religious practice. 
| | |
| --- | --- |
| Christian Meditation | Eastern Meditation |
| Belief in God | Does not require belief in God/higher power |
| Focus on Scripture | Empty the mind |
| Focus on listening to God | Focus on listening to oneself |
| God has the answers | The answers lie within ourselves |
What does the Bible say about Meditation?
15 Bible Verses on Meditation
#1 Meditate Day & Night
"This Book of the Law shall not depart from your mouth, but you shall meditate on it day and night, so that you may be careful to do according to all that is written in it. For then you will make your way prosperous, and then you will have good success." Joshua 1:8 ESV
#2 Meditation of My Heart
 "Let the words of my mouth and the meditation of my heart be acceptable in your sight, O LORD, my rock and my redeemer." Psalm 19:14 ESV
#3 Meditate on Unfailing Love
"Within your temple, O God, we meditate on your unfailing love." Psalm 48:9 NIV
#4 Meditate for Understanding
"My mouth shall speak wisdom; the meditation of my heart shall be understanding." Psalm 49:3 ESV
#5 Meditate on God's Mighty Deeds
"I will ponder all your work, and meditate on your mighty deeds." Psalm 77:12 ESV
#6 Meditate to Please God
 "May my meditation be pleasing to him, for I rejoice in the LORD." Psalm 104:34 ESV
#7 Meditate on God's Precepts
"I will meditate on your precepts and fix my eyes on your ways." Psalm 119:15 ESV
#8 Mediate while Suffering
 "Even though princes sit plotting against me, your servant will meditate on your statutes." Psalm 119:23 NIV
#9 Meditate on God's Wondrous Works
 "Make me understand the way of your precepts, and I will meditate on your wondrous works." Psalm 119:27 ESV
#10 Meditate on God's Laws
"I will lift up my hands toward your commandments, which I love, and I will meditate on your statutes." Psalm 119:48 ESV
#11 Meditate on God's Laws, not on Your Afflictions
 "Let the insolent be put to shame, because they have wronged me with falsehood; as for me, I will meditate on your precepts." Psalm 119:78 ESV
#12 Meditate all day long!
"Oh, how I love your law! It is my meditation all day long." Psalm 119:97 ESV
#13 Meditation on God's decrees
"I have more understanding than all my teachers, for your decrees are my meditation." Psalm 119:99
#14 Meditate and Ponder the Works of Gods Hands
"I remember the days of old; I meditate on all that you have done; I ponder the work of your hands." Psalm 143:5 ESV
#15 Meditate on God's Majesty
"On the glorious splendor of your majesty, and on your wondrous works, I will meditate." Psalm 145:5 ESV
When are we called to Christian Meditation?
In Joshua, the Bible tells us that we are called to meditate day and night.  In Psalm 119:27, the Psalmist declares that he will meditate all day long.
Meditation is one way that we can fulfill the call to pray without ceasing. 
"Rejoice always, pray without ceasing, give thanks in all circumstances; for this is the will of God in Christ Jesus for you." I Thessalonians 5:16-18
The writer of the Psalms also calls us to meditate, not just when we have stillness and peace, but rather, we are to meditate when things are going wrong too. 
When others are plotting against us, we are to meditate.  When others are trying to put us to shame, we are to meditate. 
Why do you think that is?  Why is God calling us to meditate during times of affliction?  Our first reaction would often be to strike back in fear and anger. 
Instead, God calls us to focus our worried and anxious hearts on him.  God is our loving protector.  God is sovereign over creation and over time.  God will work in all things to bring about His glory and His Will. 
"And we know that for those who love God all things work together for good, for those who are called according to his purpose." Romans 8:28
How do Christians Meditate? What does Christian Meditation Look like?
Christian meditation is focused and repeated attention to truth or words of the Bible. 
We can meditate on God's word by repeating it silently or aloud to ourselves again and again.  We ponder its meaning and seek God for understanding. 
Meditation is different from prayer in that we are not bringing our requests to God, but we are focused instead on hearing from God.  In Christian meditation, we are focused on filling our minds with God's truth and God's word.
Through Biblical meditation, we are transforming our minds and hearts with God's word.
"Do not be conformed to this world, but be transformed by the renewal of your mind, that by testing you may discern what is the will of God, what is good and acceptable and perfect." Romans 12:2
As believers, we are to practice Biblical Meditation by focusing on what areas?
Meditate on God's character
Focusing on the character of God is foundational to building our trust in God.  What do these verses above tell us to focus on in God's character? God is our Rock and Redeemer.  God has unfailing love for us. Meditate on the glorious splendor of God's Majesty.
Meditate on God's Laws
Psalm 119 calls us, again and again, to focus on the gift of God's laws.  Meditate on God's precepts and statutes. Meditate on God's commandments and decrees.  We hear the psalm exclaim, "Oh, how I love your law."
Meditate on God's Wondorous Works 
Christians are to meditate on all that God has done.  We meditate on the things that God has done from the days of old until now.  We can meditate on the glories of creation and the loving detail in all that God has made around us. 
We can meditate on the testimony of Scripture and all that God has done for His people throughout the pages of the Bible.  We can reflect on our own lives and our testimony regarding God's loving faithfulness. 
Should Christians Meditate?
The Bible clearly calls Christians to meditate.  We must be careful not to mediate as the world does, but rather to meditate in the way that the Bible models for us. 
We are not to empty our minds, but to fill them with God's word.  We are not to seek answers in ourselves, but seek answers that come from the word of God.
Meditation reminds us that God is sovereign and full of unfailing love towards His sons and daughters.  When we feel surrounds by our worries and fears, meditate. 
When we feel surrounded by enemies and foes, meditate.  Let the word of God be the food that nourishes your soul. 
Are you interested in more spiritual disciplines to build your Christian walk? Check out these other articles…
Compelling Bible Verses on Silence and Solitude
What are Devotions and Why You Need Them
How Long Does my Quiet Time Need to Be?
Silent Retreat: Discover the Power of Silence
The Simple Power of the Examen Prayer for Moms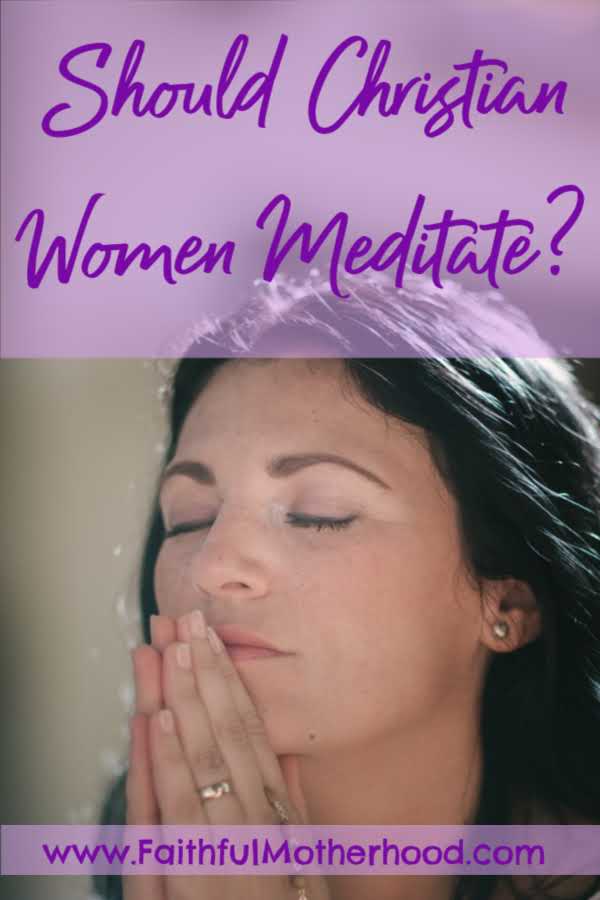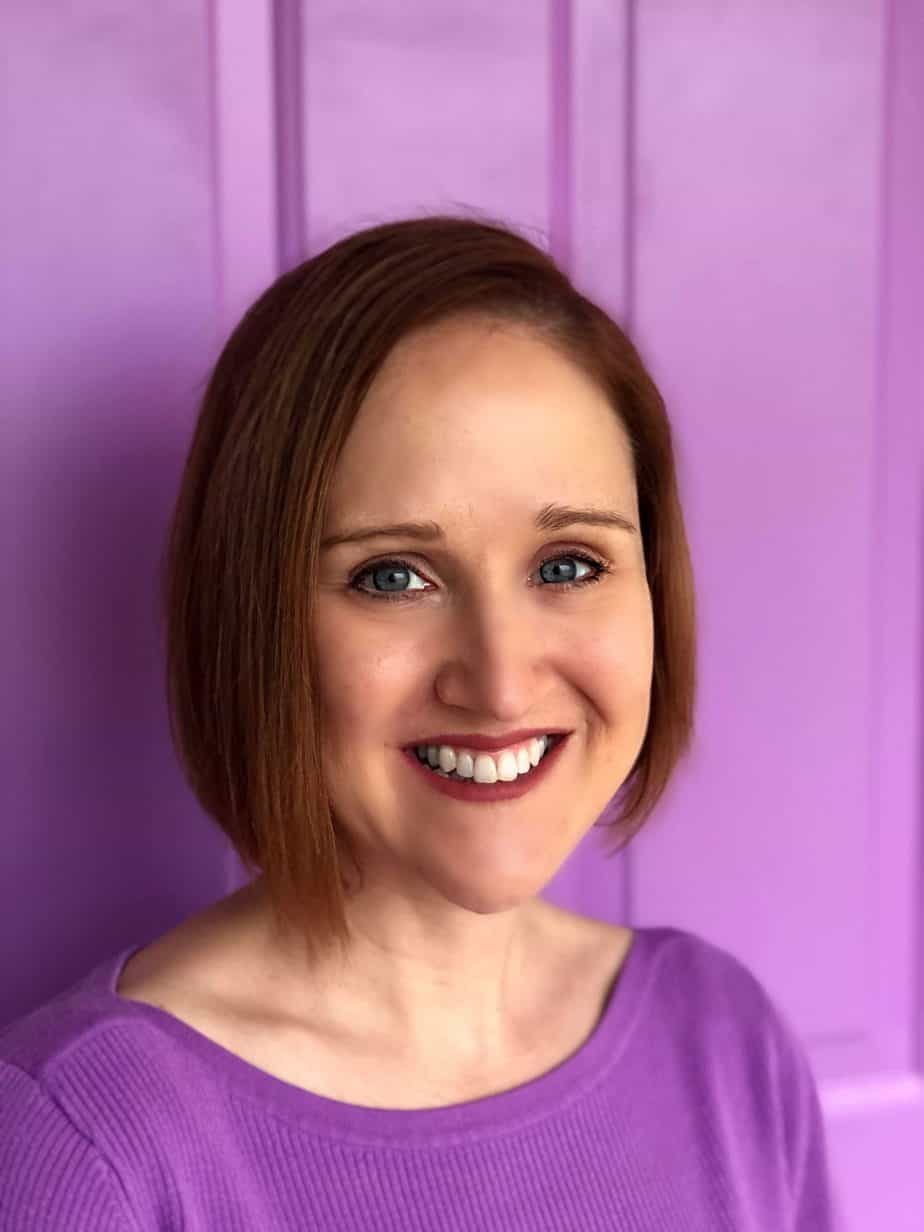 The voice behind FaithfulMotherhood.com is Jyn.  She is a veteran homeschool mom of three. More than just a pastor's wife, she holds a Master of Divinity degree and has served in church leadership for over 20 years.  Her passion is equipping parents to live out their calling as the number one faith influencer for their children. She longs to see moms empowered by God's Word and transferring that love to their children through daily Bible study and family devotions.