The world tells girls and women that part of our value comes from how we look on the outside.  Are we pretty enough? Are we skinny enough?  Are we curvy enough? Is our skin clear enough?  Advertisers then try to sell us products that promise to make our hair more beautiful and our faces more perfect.  According to the world, outward beauty is a huge priority for women.
Yet, what does the Bible say about beauty?  Should Christian women take beauty lessons from the Bible or from the world? What should Christian moms teach their daughters about real beauty? Here are 7 Biblical beauty lessons from the Bible to teach your daughter and yourself.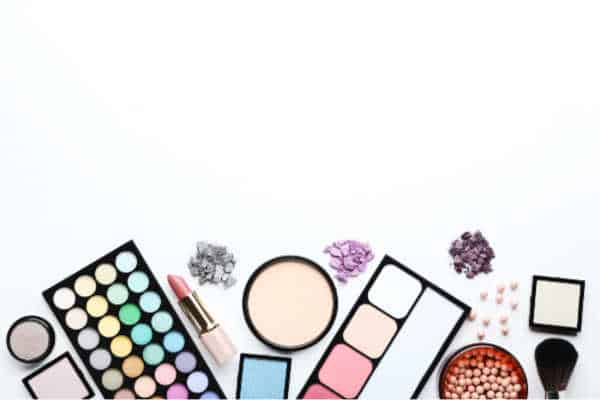 Biblical Bible Beauty Lesson #1 – Imago Dei
"So God created man in his own image, in the image of God he created him; male and female he created them."  – Genesis 1:27
Imago Dei is Latin for the image of God.  You and I are made in the image of God!  In Genesis, when God created humans, God made us in his own image.
When we look in the mirror, we should remind ourselves that something in our image reflects the image of the Creator of the Universe.  You have amazing value and worth.  The image of the divine is found in you.
When we look at others, we need to remind ourselves that they too are created in the image of God.  Others are not just more evolved animals.  Each person we seek has unique value to God.
"Beauty begins the moment you decide to be yourself." – Coco Chanel
Biblical Bible Beauty Lesson #2 – God Made You
"For you formed my inward parts; you knitted me together in my mother's womb. I praise you, for I am fearfully and wonderfully made. Wonderful are your works; my soul knows it very well." – Psalm 139:13-14
God created you.  You are wonderfully made.  You are fearfully made.  We are called to have fearful awe and respect for God.  In the same way, we need to have awe and respect for God's creation – which includes you.
There is only one of each of us.  Even if we are an identical twin and share our outside appearance with another person, we are still wonderfully unique on the inside.  God made you unique.
Do you have wild, full hair when others around you have smooth flat hair?  God gave you that uniqueness.  Are you extra tall?  Are you extra short?  You are fearfully and wonderfully made.  Embrace what makes you unique because God's works are wonderful.
Biblical Bible Beauty Lesson #3 – Beauty is Vain
"Charm is deceitful, and beauty is vain, but a woman who fears the Lord is to be praised.  Give her the fruit of her hands, and let her works praise her in the gates." – Proverbs 31:30-31
Beauty is vain. We should not take pride in outside beauty.  The standards of outer beauty are always changing.
Timeless beauty is found in a heart that fears the Lord.  When we love and serve that which is the source of all beauty, we will reflect that beauty.
The world wrongfully values women for their outward appearance, but the Bible tells us that we should be praised for the work of our hands.
Biblical Bible Beauty Lesson #4 – True Beauty is found in Your Character
"…likewise also that women should adorn themselves in respectable apparel, with modesty and self-control, not with braided hair and gold or pearls or costly attire, but with what is proper for women who profess godliness – with good works." – 1 Timothy 2:9-10
Paul encourages women in 1st Timothy to adorn themselves in respectable apparel.  We shouldn't dress like slobs.  We are called to take care with our appearance.  We should be clean and orderly.  We should not dress in rags.  Our clothing is to be respectable and to know that we value ourselves with respect.
On the other hand, it should be modest.  Modest means not drawing undue attention to ourselves.  We can be dressed head to toe and be immodest if the clothing clings to our every part.  We dress modestly when our clothing fits well but does not draw attention away from our character.
We also dress modestly when we aren't spending extravagantly on what we wear as well.  Modesty is expressed financially as well.  Our value is not in the value of the clothing that we wear.
Once again, the Bible calls us to clothe ourselves with the right character.  1st Timothy calls us to adorn ourselves with self-control and with good works.  Self-control takes work and effort to develop.  Self-control takes maturity and trust in God's power and love.  Self-control is the key to having a peaceful spirit.
"Happiness is the secret to all beauty.  There is no beauty without happiness." -Christian Dior
Biblical Bible Beauty Lesson #5 – True Beauty is found in Your Spirit
"Do not let your adorning be external – the braiding of hair and the putting on of gold jewelry, or the clothing you wear – but let your adorning be the hidden person of the heart with the imperishable beauty of a gentle and quiet spirit, which in God's sight is very precious." – 1 Peter 3:3-4
When an idea is repeated in the Bible, we should take note.  Here Peter repeats the same ideas that Paul has written in 1 Timothy.  They both refer to the braiding of hair.  Women during Peter and Paul's time would spend an enormous amount of time creating fancy hairstyles.  The apostles are telling their Christian sisters that this is not how they should be spending their time.
Instead, that time and effort should be spent on developing their character.  Physical beauty changes and fades over time.  Instead, Christian women should focus on the imperishable beauty of a gentle and quiet spirit.
What is a gentle and quiet spirit?  You can still be a fun, outgoing, and boisterous person and have a gentle and quiet spirit.  You do not need to be a wallflower!  In fact, the call to have a gentle and quiet spirit is for all Christians, men and women. All Christians are called to be humble in obedience to the character of Christ. A gentle and quiet spirit reflects a heart that exercises self-control and trust that God is in charge.  Instead of succumbing to anger or to fear, a gentle and quiet spirit trusts in God's providence and guidance.  A woman who is able to bring peace to others around her is truly beautiful!
"The beauty of a woman is not in a facial mole, but true beauty is a Woman is reflected in her soul.  It is the caring that she lovingly gives, the passion that she knows." – Audrey Hepburn
Biblical Beauty Lesson #6 – Don't Use Clothes To Fit In
"And why are you anxious about clothing? Consider the lilies of the field, how they grow: they neither toil nor spin, yet I tell you, even Solomon in all his glory was not arrayed like one of these." – Matthew 6:28-29
Why are we anxious about clothing?  We are anxious because we want to fit in and be accepted.  Dear Daughter of the King, you are dearly loved by the Father! Why do you care about the opinion on mere humans? We all struggle with feeling loved and accepted.  Clothing only masks those feelings.  Peace with who we are comes from our relationship with God.
We live in a culture obsessed with fashion.  People live Instagram lives that do not correspond with reality.  How much time do you spend looking at fashion?  How much time do you spend talking about fashion? How much time do you spend shopping?  We need clothes to be modest, but this should not be our focus and attention.
In a world that is hurting and need to hear about Jesus and have Jesus shown to them, doesn't it seem vain to spend significant time thinking about what we wear?
"No matter how plain a woman may be, if truth and honesty are written across her face, she will be beautiful."  Eleanor Roosevelt
Biblical Bible Beauty Lesson #7 – The Lord Looks on the Heart
"But the Lord said to Samuel. 'Do not look on his appearance or on the height of his stature, because I have rejected him.  For the Lord sees not as a man sees: man looks on the outward appearance, but the Lord looks on the heart.'" – 1 Samuel 16:7
The Lord looks not at our outward appearance but at our hearts.  As Christians, we should look at the heart as well.  We need to be the change in our neighborhoods and communities to shift focus away from an obsession with appearance to focusing on character and service.
What is the focus when you are with your friends?  Do you choose friends who dress as you do?  What do you talk about with your friends?  Imagine what it would be like if the time spent discussing that appearance of ourselves or others, was spent talking about how to be more like Jesus or how to serve others.  Our focus becomes our focus.  Focus on Kingdom things.
What is our focus when it is time to date or to look for a marriage partner?  The world focus on the outward first appearance.  As Christian women, we need to seek out godly character.  Saul, the first king of Israel, was handsome and tall, but he was a lousy leader.  The same qualities of true beauty found in the Bible verses above apply both to men and women.  Seek someone who focuses on inward character, who displays self-control, a gentle spirit, and a quiet spirit.  Seek someone who reflects the beauty of God because they are seeking the heart of God.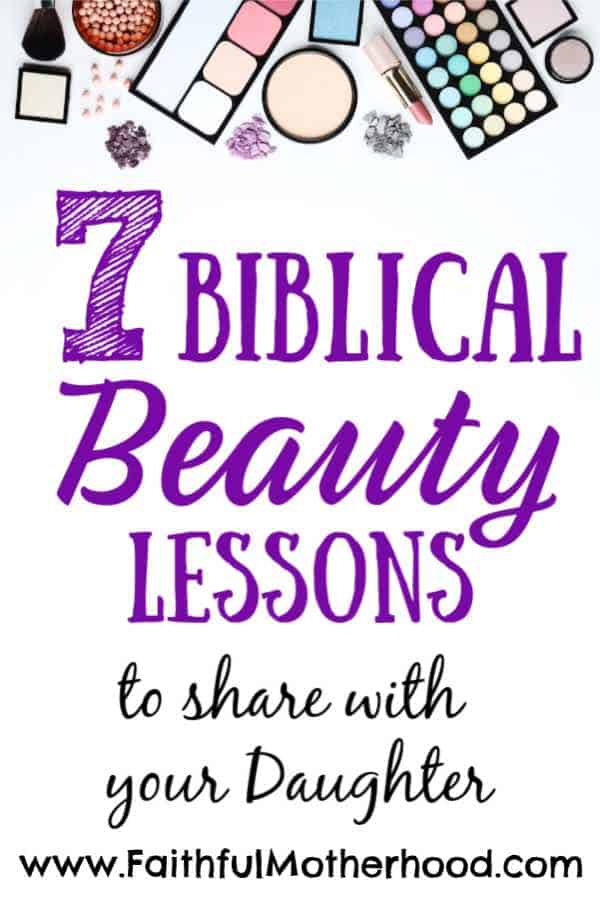 Worldly Beauty vs. Godly Beauty
This world is not our own, for as Christians, we belong to the Kingdom of God.  Our worldview should be different from the world around us.  We transform and renew our minds through the thoughtful study of the Bible and application to our lives.
For Christian women, the culture of beauty and appearance can be very seductive.  It can crush our self-worth and capture our attention.  We must guard our hearts against the idolatry that is found in focusing on appearance.  True beauty reflects the Creator of all that is good and beautiful. Do not forget that you were created in the image of God!
Related Posts:
Money Modesty and the Struggle to Keep Up with the Joneses
Focus on Strenght: Christian Woman & Exercise
Is Length the Heart of Modesty?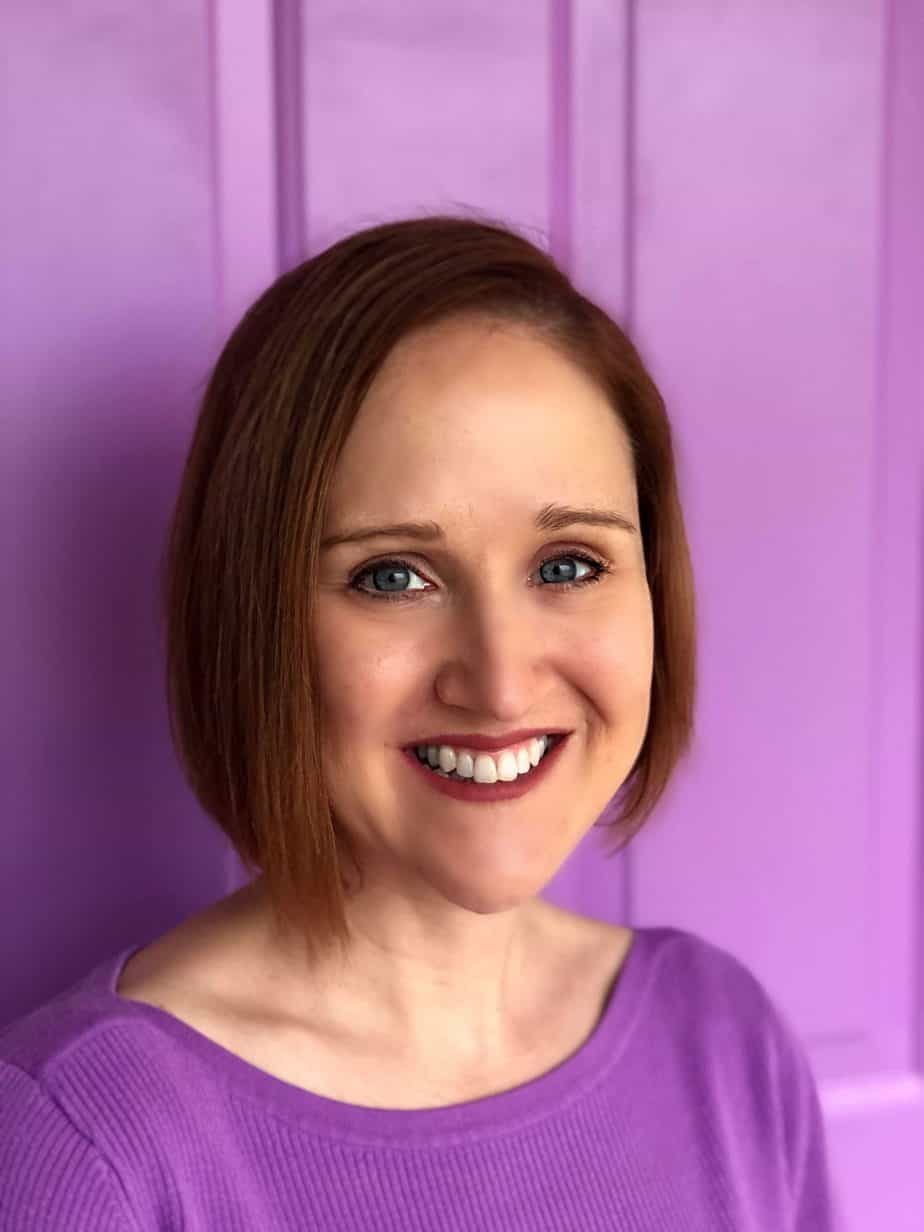 The voice behind FaithfulMotherhood.com is Jyn.  She is a veteran homeschool mom of three. More than just a pastor's wife, she holds a Master of Divinity degree and has served in church leadership for over 20 years.  Her passion is equipping parents to live out their calling as the number one faith influencer for their children. She longs to see moms empowered by God's Word and transferring that love to their children through daily Bible study and family devotions.