Baptism is a momentous decision in the life of a believer.  Through the immersion in the water, we join the family of faith and announce our commitment to Christ.  Discover powerful faith-building baptism gift ideas to grow that relationship with Jesus.
Most Christians make the decision to be baptized in childhood.  Confirmation is the process that some other children go through.  Their parents decided to baptize them earlier in their life, and now they are stepping up to affirm that decision.
For both, this is an essential time for not just going through a ritual but taking ownership of their faith life.  Not that any of us own Jesus, but instead we are committing to an active relationship.  In some way, children are following their parents who follow Jesus.  They are along for the ride.
At some point – they have to grow up and intentionally build a relationship with Jesus themselves.  No one can worship, pray, or study for them.  They have to practice these spiritual disciplines themselves.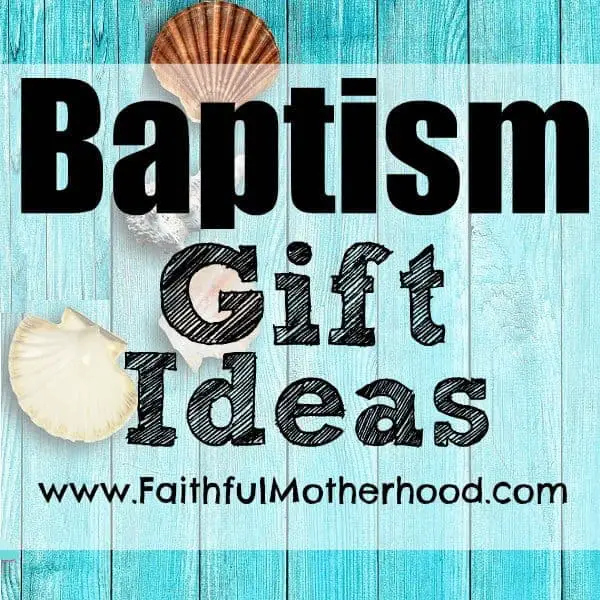 A Baptism Gift that Equips for the Journey
Our privilege and responsibility as the Christians in their lives is to give them great tools to encourage this growing intentional and direct relationship with God.
Below are some various reminders and tools to consider to mark the momentous occasion of Baptism or Confirmation.  These ideas are great for children and even better for adults.
#1 Baptism Gifts – Memory Ideas
Choose a baptism gift that will serve as a reminder of their special day. These keepsakes will can last a lifetime.
Chalice & Patent (These are the fancy names for the special cup & bread plate at communion.)
Embroidered handkerchief to be used to cover the mouth during baptism that can be used again later at a wedding or even as a dedication bonnet for a future child.
A letter of blessing from parents or grandparents.
Wall Cross
#2 Baptism Gift – Bible Studies
Bible Studies for the Younger Set (3rd – 6th grade)
For the younger set (3rd – 6th grade), I highly recommend the Discover 4 Yourself Inductive Bible Studies for Kids Series by Kay Arthur.  The books are engaging and easy to read.  The theology and teaching are solid. 
But do you want to know the best part?  Your children can easily do these on their own!
How to Study Your Bible for Kids (Discover 4 Yourself Inductive Bible Studies for Kids)
Extreme Adventures with God: Isaac, Esau, and Jacob (Discover For Yourself, Interactive Bible Stories For Kids!)
Lord, Teach Me to Pray for Kids (Discover 4 Yourself® Inductive Bible Studies for Kids)
Bible Studies for the Older Set (7th & up)
For other students and adults, I recommend Katie Orr's Focused 15 studies.  When someone is new to Bible study, you don't want to feel overwhelmed establishing this new habit. 
These Bible studies really can be done in 15 minutes!  If we can make it easy for someone to start a habit, then hopefully they will keep at it!  Learn more about the Focused15 Method.
Reading your Bible at least four times a week is so important for discipleship.  Check out the first in a three-part series with Major Faith Impact of Doing This Four Times a Week.
Everyday Faith: Drawing Near to His Presence
Everyday Obedience: Walking Purposefully in His Grace
#3 Baptism Gift – Bible Study Tools
Equip your new believer to get hands on in their study of the Bible. When we engage with what we are reading, we are more likely to learn the lessons in it.
Encouraging your new Christian in the discipline of regular Bible study is the best gift to grow their faith.
Study Bible
Bible Study markers
Cover and carrier for their Bible
Bible Dictionary
#4 Baptism Gift – Prayer Resources
Worship CDs
Prayer Journal
#5 Baptism Gift – Christian Books
Books are a great way to get a new Christian to start learning to take their new faith seriously. Below are a list of Christian classics that explain the basics of Christian faith and apologetic.
#6 Baptism Gift – Mentorship Dates
Baptism is a destination, but the beginning of a journey. We need training to get us off to the right start with the right habits.  Intentional mentorship is a great way to build upon the commitment they have just made.
Think of it link coaching to lay a foundation of proper habits, accountability, and learning conversations.

Let the journey begin!
Baptism is a journey.  What tools can we use to help new Christian form good habits, have a solid theological foundation, and be courageous in their faith? 
Too many Christians are lukewarm in living out their faith.  The world needs Christians who live faithfully and boldly as Christ's hands and feet in the world. 
In baptism, the seed is planted.  Use these excellent resources and ideas to help make the soil of fresh faith a fertile place to grow.
Related Posts:
How to Effectively Teach Your Child to Listen to the Sermon
5 Keys to Get Your Kids to Focus for Online Worship
Family Devotions: The What, Why, & How to Get Started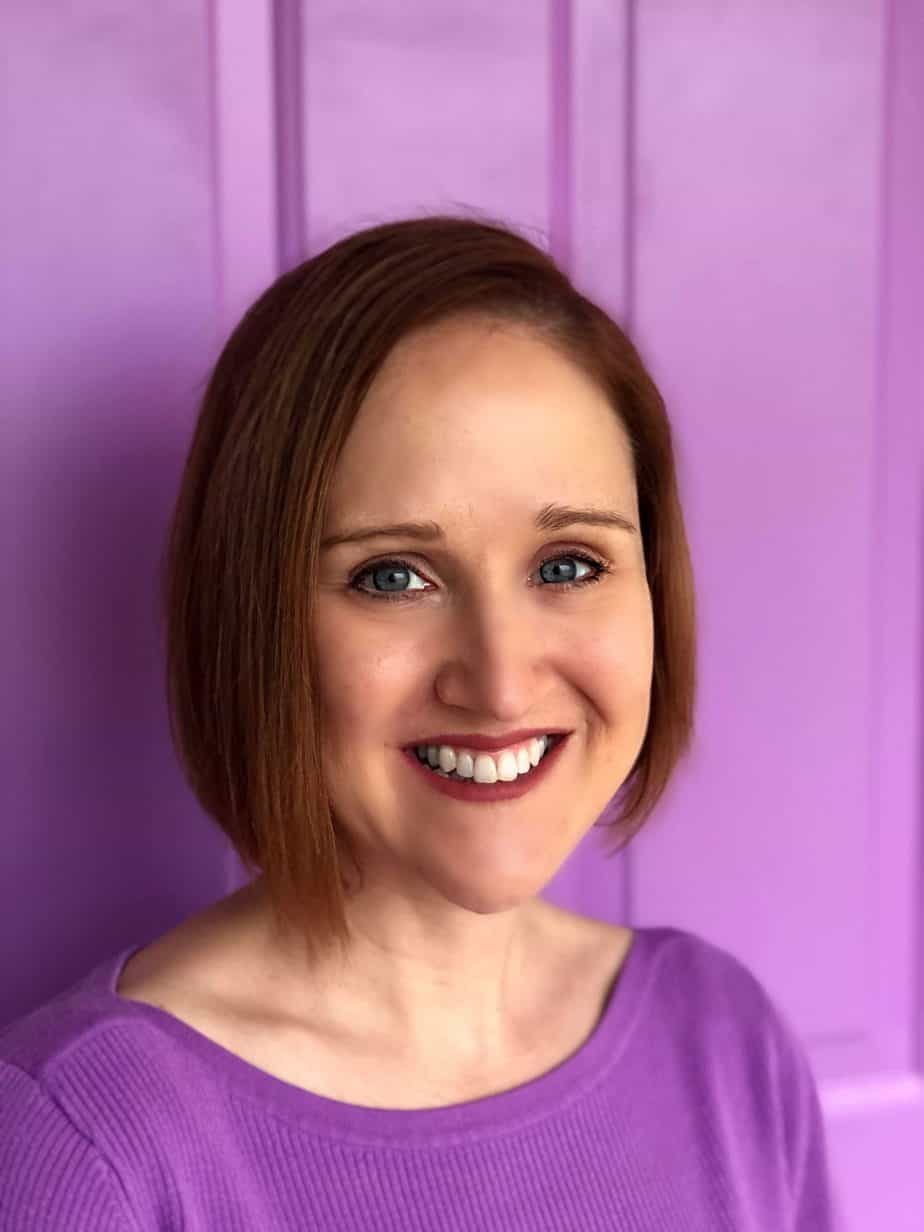 The voice behind FaithfulMotherhood.com is Jyn.  She is a veteran homeschool mom of three. More than just a pastor's wife, she holds a Master of Divinity degree and has served in church leadership for over 20 years.  Her passion is equipping parents to live out their calling as the number one faith influencer for their children. She longs to see moms empowered by God's Word and transferring that love to their children through daily Bible study and family devotions.