I have survived potty-training three children and folded a lot of superhero underwear.
There should be badges for motherhood.  The potty-training badge should be epic with gold thread around its edges.
Potty training is not easy. Once upon a time, I read one of those "Potty-train in a weekend" books….one of those urban motherhood myths. I finally threw that book away!
How quickly you transition your child out of diapers is NOT a reflection on the quality of your mothering skills.  There is an old adage that you can take a horse to water, but you can't make him drink.  You can create an environment that encourages using the toilet, but in the end, it is up to the child to take ownership of that choice.
You can start before they are ready, and you do 99% of the work and it takes FOREVER.  Or, you wait until the child is ready, and mom and child are so much happier.  For most children, peer pressure will work in your favor at some point.
Know what motivates your child & allow them to make the choice you want them to make.  (A little Love & Logic at work.  If you don't have those books, you NEED them!)
We added a new rule in our house one day.  If you were four, the screens in the house didn't work if you were wearing a diaper—your choice: diaper or television.  The ball was in that child's court.  In no time, the diapers were a thing of the past.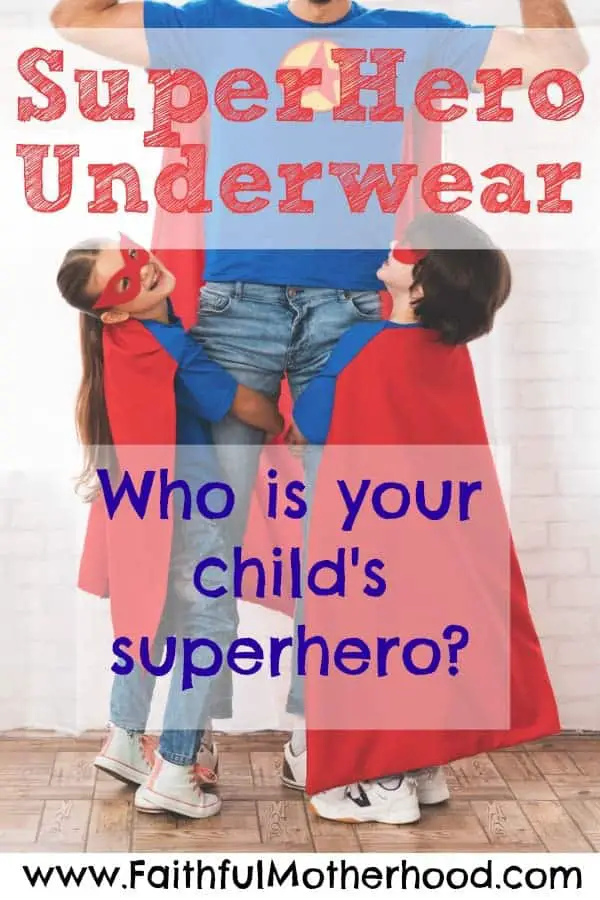 Big Boy/Big Girl Underwear
Underwear can be a considerable part of motivating a child to choose to leave diapers behind.  The little kid underwear aisles are a gallery of whos-who in children's television characters.  There are the classic girl choices of Disney princesses – which doesn't seem very dignified or royal.
If your child has a favorite show, the odds are that the characters are immortalized on a pair of underwear.  We hope that they don't want to get their favorite hero wet and will be inspired to get to the bathroom in time.
I was familiar with all the different cast of characters in the girls' section.  This last time we shifted to the boys' section with a whole different set of heroes.
From Paw Patrol, Mickey Mouse, Cars, and the plethora of Super-Heroes. My son was so excited to pick out his special pack.
Picking out SuperHero Underwear
One day we were back at the store and again in the underwear section.  My son was perusing all of the different choices in his size.  Then, his eyes lit up, and he pointed to the package that he really wanted.
They were solid colored underwear.  No Disney characters or racecars.  No Spiderman or Batman.  Superheroes of any kind were not to be found.
The underwear was actually quite dull.  I was quite surprised.  "Really? Why do you want that pair?" ……
"Because they are just like Daddy's!"
My heart melted right there in Walmart. 
He wanted underwear, just like his daddy.  My son could have chosen to dress like an Avenger, or another figure lifted up for children, those options were all available for him.
He did not want those options.  He chose to be like his Daddy. His "superhero" underwear was the kind that his dad wore.
Are You Your Child's Superhero?
Our children watch everything we do, say, and wear.  Scary, I know.  Parents are the most influential people in a child's life.  According to research, mom and dad are numbers 1 & 2 as the people that have the most spiritual impact on a child's life.
The conventional wisdom is that girls grow up and marry someone like their dad. Husbands who want their daughter to marry men who will adore them, treat them with respect, led their family toward Christ, and work hard to provide for their families – need to model that behavior first and foremost themselves.
We won't be perfect all the time, but we owe it to them to strive to be more faithful and more obedient to the Christ-like life to which we have been called.
Real Superheroes: Flawed & Faithful
Certainly, we will be superheroes with feet of clay.  The Avengers are a thing in our household.  In truth, these superheroes are all flawed as well.  Even Captain America, whose 1940s values and commitments are much more in line with mine, struggles with which choices are the right choices.  True superheroes know that it is Christ working in them that accomplishes great things.
We need to be the superheroes who point them to Christ.  No parent is perfect despite what the pictures on Facebook may lead us to believe.  We are all sinners in need of God's grace.  We all stumble and fall.  In God's mercy, we get up and start running the good race again.  Repeatedly, this is what Christian heroes do.  Indeed, this is what we need to model for our children.
Our children can look up to Superman or Captain America, but they can't talk to them, and they don't live with them.  Our children need to see us, their parents, training to battle the powers and principalities.
They need to look at us immersed in personal Bible study.  The witness of seeing parents deeply attentive and engaged in worship models for our children the importance for their own lives.
Intentional conversations are key to learning the skills needed to navigate the good fight in this life.
Truly the time to nurture and train them is fleeting.  One day you are buying superhero underwear, and then the next day they are flying the nest.
Sadly the movies are wrong, and we cannot go back in time.  We have to make the most of the time that we have right now.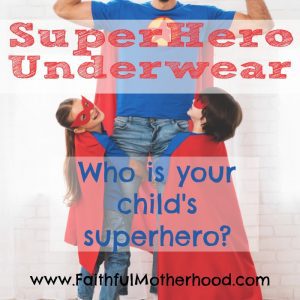 Wear the Superhero Underwear!
Embrace the call to be worthy of looking up to by your child.  Be the superhero of faith that your child needs.  Be fueled by the Word and by a community of genuine faith avengers at your church.
Cast a vision for your family of the battle for hearts that God has given us in the Great Commission.  Then,  watch your children fly.
Cheer as God leads them to move mountains.  Pray, as they save the world for Christ.  It can all start with a pair of real superhero underwear.
Related Posts:
33 Bonding Ideas to Bring Your Family Closer Together
The Powerful Impact When Dad Goes to Church
How to Find a Church Your Husband Likes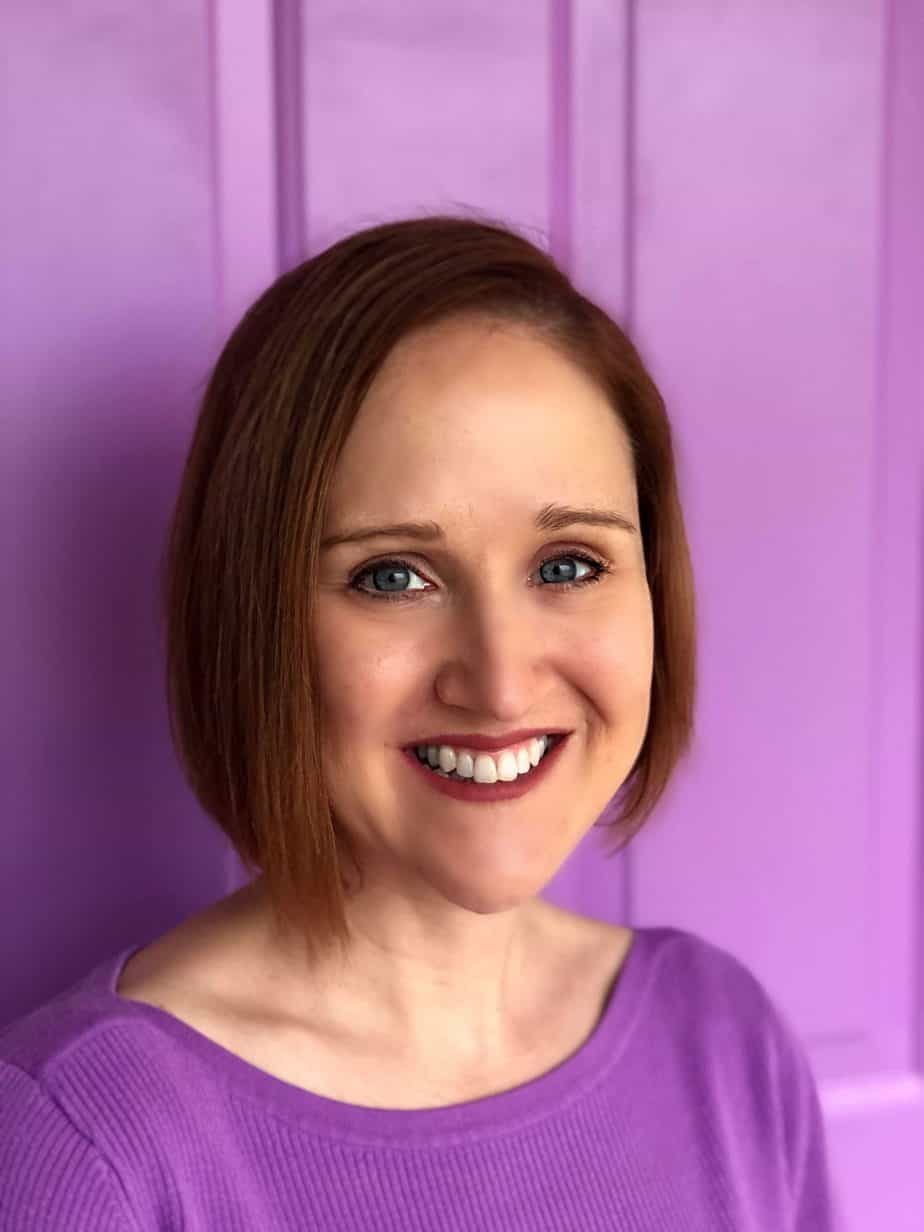 The voice behind FaithfulMotherhood.com is Jyn.  She is a veteran homeschool mom of three. More than just a pastor's wife, she holds a Master of Divinity degree and has served in church leadership for over 20 years.  Her passion is equipping parents to live out their calling as the number one faith influencer for their children. She longs to see moms empowered by God's Word and transferring that love to their children through daily Bible study and family devotions.