Currently, I am teaching my third child to read. It is amazing how each child is so different when it comes to learning to read. They all learn at a different pace and in a different way. They all seem to have a different attitude when it comes to ready as well. One child can be eager to read and another can be a … VERY reluctant reader!
I thought I had this learning to read thing down at this point. After all, I had already taught two kids to read. Well, I had already taught two girls how to read. Boys and girls are different.
My third child is a VERY reluctant reader. Do you have a reluctant reader? They don't want to sit still. They don't want to sit at all. When it is time for a reading lesson, they complain as if you were making them eat liver and onions for supper. The reading lesson that ought to take ten minutes drags out to an excruciating 2 hours!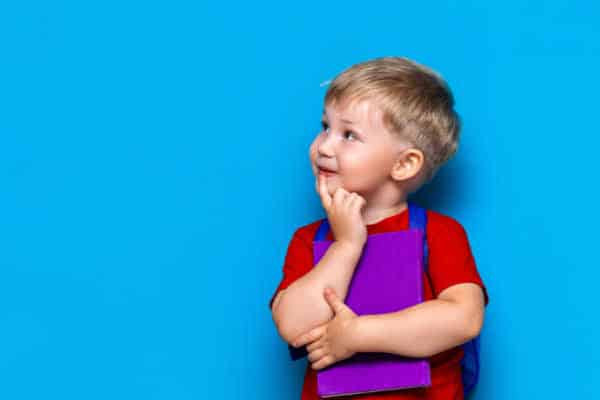 Reluctant readers take forever. Because my reluctant reader doesn't want to read, he can take FOREVER. When you are a busy mama with other kids to teach and other things to do, how do you keep your cool during a long reading lesson??
Here are my tips for things you can do to while your reluctant reader is taking forever, so you can keep your patience, still feel productive, and not go insane!
6 Sanity Saving Things to do while your Reluctant Reader is taking FOREVER
#1 Give yourself a Mini-Manicure to Save Your Sanity
Keep a bottle of lotion and a nail buffer handy for reading lessons. As moms, our hands are always dry. Cleaning dries out our hands. Laundry dries out our hands.
Even handling books and papers will dry your hands. Use the time while sitting next to your reluctant reader to give those hands some TLC!
#2 Work in some Exercise Next to Your Young Reader
You want to work out, but you can't find the time. In the fifteen minutes to 45 minutes it can take my reluctant reader to get his lesson in for the day, I can get it some exercise!
Granted, I can't put on an exercise video and jump up and down. This would obviously be a distraction that my reluctant reader would readily enjoy.
However, I can get in some quality stretching sitting beside him on the floor. Stretching allows me to relieve some stress and be more patient during our reading sessions.
Other times, I will stand right beside my student at the table. While he reads, I will use a dumbbell and doing repetitions. You can do several leg and arm exercises with or without a dumbbell while standing right next to your child.
When your child needs help, it is easy to put the weight down and give them the help they need. Their brain grows, while your muscles grow. Win, win.
#3 Menu Plan During the Reading Lesson
Menu planning is vital to saving my family money and saving my sanity. Brainstorming a list of potential meals is one of my favorite activities while supervising reading lessons. I jot down my list of ideas on a notecard while he is reading alone.
During long reading lessons, it can be easy to get frustrated with the extra time that your reluctant reader is taking. Channel that frustration into creating lists of things that you need to get done so that you can use your time more effectively when the lesson finally comes to an end.
#4 You do Your Chores during the Chore of Reading
I purposely save laundry to fold during our reading lesson time. My wiggly child gets to lay on my bed and read, while I fold clothes. I can listen and read over his shoulder, and at the same time be able to get something done.
Pull a chair up to the kitchen counter! Your child can read while you cook or clean up the kitchen. I often will park my child there while I sweep the main areas of the house as well. Keeping busy getting your chores done can help you be patient during this trying phase of learning!
#5 Read your Bible While They Read
Read your Bible while your student is reading. I don't mean that you should be doing a hard-core Bible study lesson. Rather, have your Bible open to a passage that you are reading over and over again.
You can listen to your child and, at the same time, create space to listen to God. Sometimes just having God's word open on my lap gives me the patience I need to make it through this season of learning to read.
This is a great time as well to work on memorizing a Bible verse. You can have the verse written at a notecard in your child's reading book. Work on reciting the verse over and over again in your head during lessons. Your child will learn to read and you will be memorizing Bible verses.
#6 Pray for Patience with Your Reluctant Reader
Homeschooling can be hard. There is so much to do, and there doesn't seem to be enough time to do it all. However, the most important tasks for our homeschool are not our to-do lists, but building relationships with our children.
Learning to read is hard. There are so many steps that need to come together to make the magic of reading come alive. For some children, this takes longer than for other children. If we want our children to love reading, we need to be patient, persistent, and kind with them through these early stages.
So mama, pray during your reading lessons. Pray for patience. The reading will come, ask God for help, and be patient while you work together with your child. Our loving Father is so patient with us when we too can't seem to learn our lessons quickly as well.
Prayer is our most important work. Pray for your child while they are reading. Pray that they will be patient with themselves. Pray that they will develop a love for reading. Most importantly, pray that they will learn to love reading God's Word.
The Best Use of Our Time
One of the joys of homeschooling is to be there when our children learn something for the first time. We have the privilege of seeing them take their first steps. We have the privilege of seeing them make connections and discover new things about the world around them. The best use of our time is when we can slow down to appreciate this amazing privilege that we have been given.
Each child will develop at his or her own pace. May God allows us to be gracious and patient with each of our children, just as He is patient with us.
Ultimately our children belong to God, and we are just stewards of them. Let patience and the other Fruits of the Spirit be evident in our mothering and our reading lessons.
Interested in more teaching help?
4 Skills of Learning You Need to Focus on in Your Homeschool
Socialization or Civilization: What is the Goal?
Are you Qualified to Homeschool?
Make sure to save this pin for later!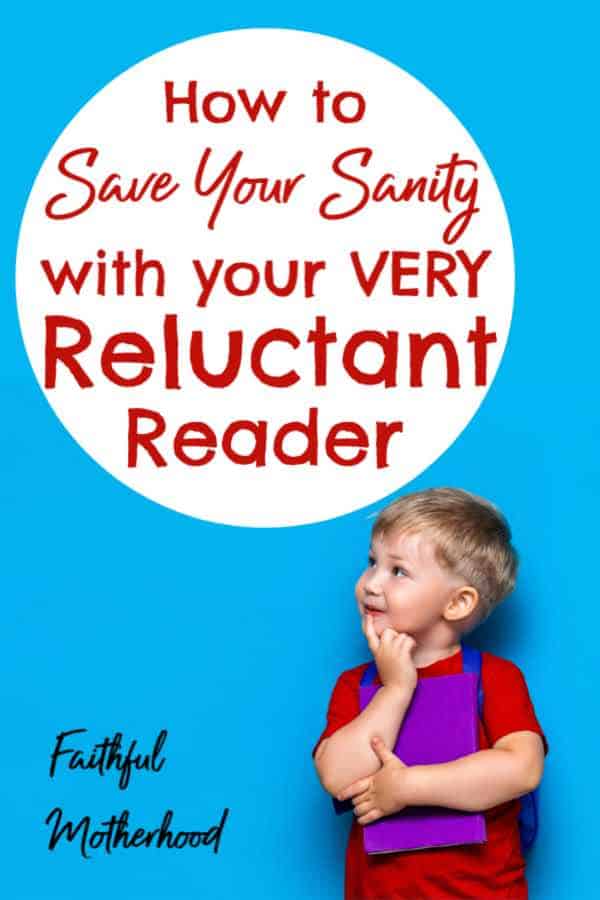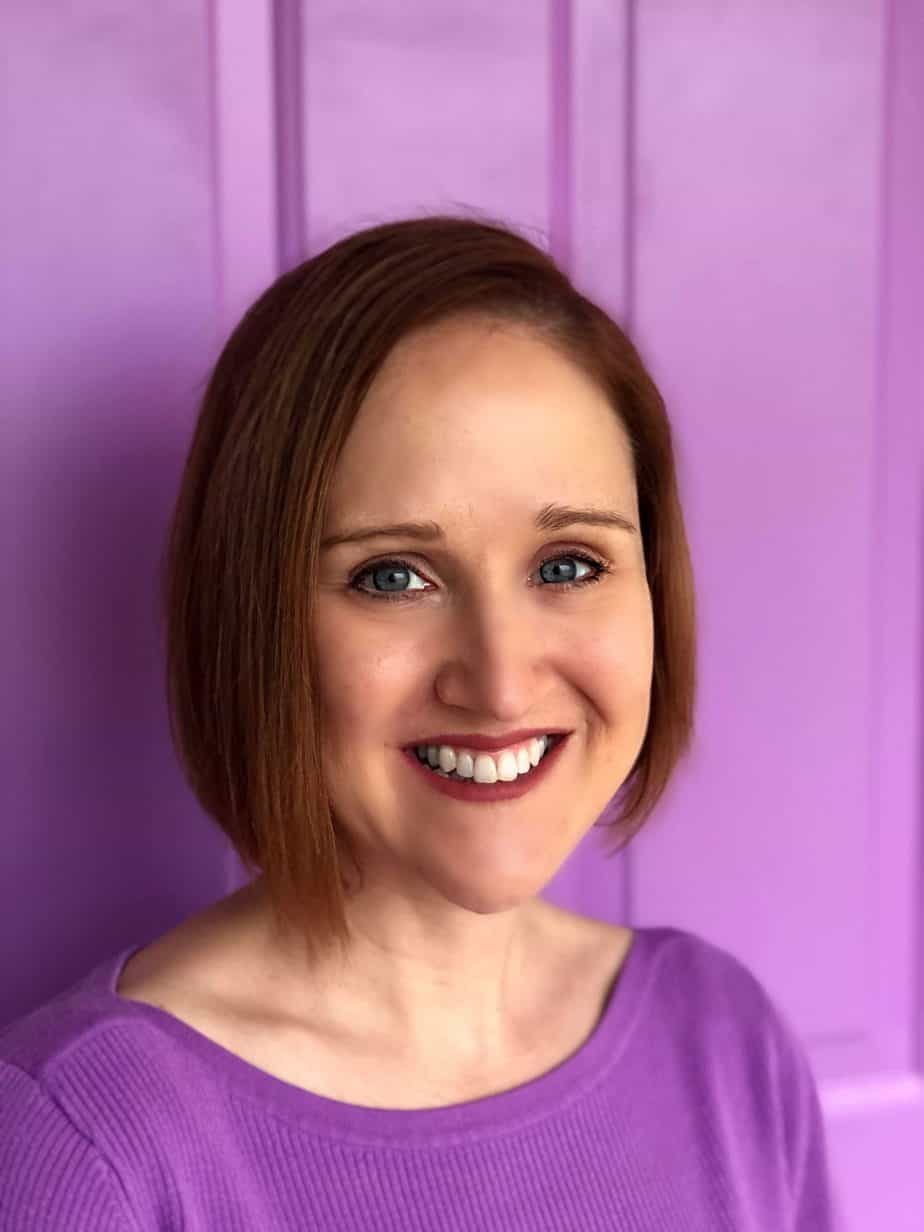 The voice behind FaithfulMotherhood.com is Jyn.  She is a veteran homeschool mom of three. More than just a pastor's wife, she holds a Master of Divinity degree and has served in church leadership for over 20 years.  Her passion is equipping parents to live out their calling as the number one faith influencer for their children. She longs to see moms empowered by God's Word and transferring that love to their children through daily Bible study and family devotions.